Sign up for the Family Tree Newsletter Plus, you'll receive our 10 Essential Genealogy Research Forms PDF as a special thank you!
Get Your Free Genealogy Forms
"*" indicates required fields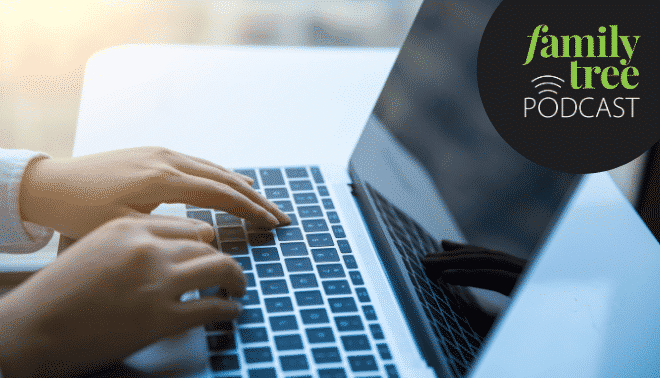 The biggest genealogy event of the year has gone virtual! Lisa talks with RootsTech's Jen Allen to see what participants can expect from RootsTech Connect. Plus, our DNA expert sheds some light on re-testing, and we get an inside look at the Freedmen's Bureau records available on FamilySearch.
Ep. #146: February 2021
In this episode:
---
Tree Talk (01:23)
In today's Tree Talk segment, friend of the show Shannon Combs-Bennett shares how she solved a census mystery.
Share your story of discovery and you may just hear it here on the Family Tree Magazine Podcast! Email your story to: FamilyTree@yankeepub.com
---
Feature Interview: Jen Allen on RootsTech Connect 2021 (06:20)
It's February 2021 and that means its' once again time for RootsTech, the world's largest genealogy conference. However, this year the event will see some major changes. It has been renamed RootsTech Connect, it will be 100% virtual, and it's absolutely free. Event director Jen Allen shares all the details with Lisa.
This year's event features:
shorter sessions
session recordings available all year long
new website navigation (check out the Getting Started section)
no mobile app this year (the website is enhanced for mobile viewing)
11 different languages
chat feature with staff, exhibitors, speakers and other attendees
the Relatives at RootsTech experience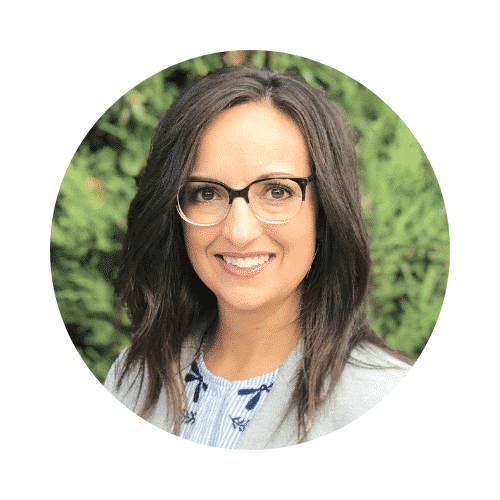 ---
DNA Deconstructed: Should You Retake a DNA Test? (20:59)
The DNA industry has gone through a lot of change in just a few short years. Your DNA Guide Diahan Southard answers the pressing question "Should I retake my DNA test?"
---
Best Genealogy Websites: How to Use FamilySearch.org (31:04)
FamilySearch.org is always busy bringing new and unique record collections to genealogists, and the Freedmen's Bureau records certainly fall into that category. Deputy Chief Genealogical Officer at FamilySearch, Thom Reed joins Lisa to discuss the records.
Freedmen's Bureau Records:
Labor contracts
Apprenticeship records
Solemnized marriages
Education records
Hospital records
Court/Legal records
Food rations
Correspondence
Banking records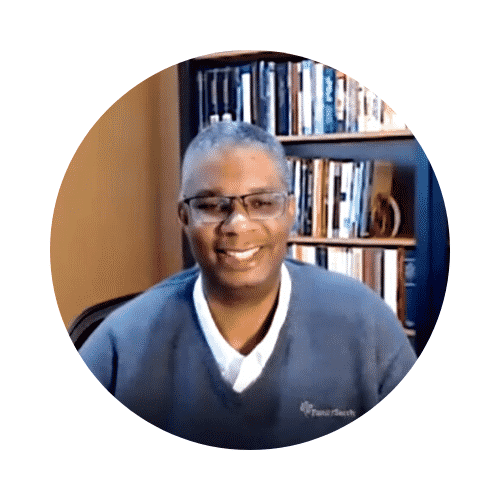 ---
Editor's Desk: Winter Virtual Conference (44:55)
Amanda Epperson, eLearning Producer at Family Tree University, provides a look at the upcoming Family Tree University Winter 2021 Virtual Conference.
Register for the virtual conference.
Use the coupon code: VIRTUALCONF21 for 21% off the full-registration price. Code expires March 5, 2021.
Sign up for the free Family Tree Magazine email newsletter.
Family Tree Magazine on Social Media
---
Your Host: Lisa Louise Cooke
Listen to Lisa Louise Cooke's Genealogy Gems Podcast in your favorite podcasting app or with the Genealogy Gems Podcast app in your app store, and visit her website for great research ideas, podcast episodes and videos.
Have fun climbing your family tree!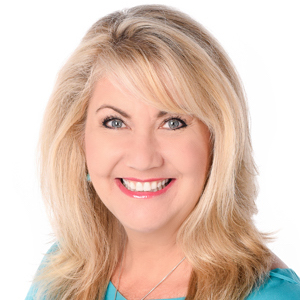 ---
Show Transcription
00:00:08
[Cooke] Welcome to the Family Tree Magazine podcast, I'm Lisa Louise Cooke. It's February 2021, and that means it's once again time for RootsTech, the world largest genealogy conference.
00:00:21
Well, this year for the first time the event will be 100% virtual and the event director Jen Allen is here to tell us all about.
00:00:29
Something else that has experienced a lot of change is DNA testing and Diahan Southard, Your DNA Guide will be here to help us figure out if we should retake our DNA test. In our Best Websites for Genealogy segment, the Deputy Chief Genealogical Officer of FamilySearch International, Tom Reed, is going to be here to tell us about the Freedmen's Bureau records. These are available both at FamilySearch.org and the Freedmen's Bureau Project website.
00:00:58
And then we're going to wrap things up at the offices of Family Tree Magazine, where Amanda Epperson, the e-learning producer at Family Tree University will tell us about another exciting upcoming event. The Family Tree University Winter 2021 Virtual Conference. But first, let's hear about your genealogical journeys. And this month, friend of the show Shannon Combs Bennett shares her own census mystery.
00:01:30
[Bennett] Have you ever searched a line felt great about all the information you're covered and then learned you spent all that time on the wrong family.
00:01:39
Well, if you haven't, you're lucky.
00:01:42
I have done this a couple times.
00:01:44
But each time, I do learn something valuable.
00:01:47
One of my first stumbling blocks,
00:01:49
which led to a great lesson
00:01:51
in using census records was for George Bennett.
00:01:54
Now I had his marriage record, his death
00:01:57
record, him on the census with
00:01:59
his wife, and even a picture of him
00:02:01
and his father,
00:02:02
also George Bennett, in 1902. What I didn't know was his mother's name.
00:02:08
When I first investigated this problem, I was not able to get George's death certificate from Florida.
00:02:14
So the only information I had was from his marriage record. On it
00:02:18
he states he was George Benentt, but he was born in Manhattan on 9 February 1897. Great! I just need to order his birth certificate
00:02:28
from the municipal archives.
00:02:30
One snag, though. There were two babies named George Bennett, born in Manhattan on that date.
00:02:37
So one was born to a woman named Catherine Golding, the other to Augusta Junka
00:02:43
Which one do I choose?
00:02:44
To be honest, it was a 50/50
00:02:47
shot I was going to get it right, but I was
00:02:50
confident. Why?
00:02:52
Well, because I knew my George Bennett married
00:02:55
a woman named
00:02:56
Ruby who lived in Hartford, CT in the 1920 census. Then, believe it or not, I found a George Bennett
00:03:04
living with his parents George and Augusta in Hartford, Connecticut
00:03:09
at the same time.
00:03:10
To me, I knew right then my George
00:03:13
must be the son
00:03:15
of Catherine Golding.
00:03:16
It all fit together, but I couldn't go further back and something nagged at me.
00:03:23
It wasn't until I started researching Ruby's line that I noticed the real problem in the 1920 census. Her brother Alton
00:03:31
Taylor was listed in her home and in the home of her parents.
00:03:36
A double enumeration? Really?
00:03:40
Then I investigated
00:03:41
the siblings for the two Bennett
00:03:42
families, that is when I realized
00:03:44
I'd made a mistake.
00:03:46
Surnames were not appearing like they should with the forward research.
00:03:51
You see my father-in-law
00:03:52
knew who his first and second cousins were,
00:03:55
and they were not in my tree.
00:03:57
Uh oh. Needless to say,
00:03:59
I went back to the original records and it was in the original records
00:04:03
that I pieced it
00:04:04
all back together.
00:04:06
George was the son of Augusta Junka and George Bennett after all. How could George Bennett and his brother-in-law Alton Taylor be enumerated two times in the 1920 census? My two best guesses are they were visiting George's parents the day the census taker came,
00:04:25
and they were enumerated as being in the house.
00:04:28
Or, one family enumerated the son as living
00:04:31
with them, not
00:04:33
realizing they were only supposed to state the names of the people in the house on the census date.
00:04:38
Weird, but my best guess. From the census, I know that George and Ruby lived at 23 Harbinson Ave, Hartford, Connecticut and they were enumerated on January 7th.
00:04:49
George and Augusta lived at 45 Summer St, Hartford, Connecticut and were enumerated on January 6th. I plugged it into Google Maps and it's just a little
00:05:00
less than four miles apart.
00:05:02
Not right next door, but easy to get to via public transportation or driving.
00:05:07
Alton and Ruby parent's Benjamin and Annie Taylor, enumerated on the 12th of January, lived on their farm in Coventry, Connecticut, about 20 miles away. George
00:05:18
and Dalton both
00:05:19
worked for the Underwood Typewriter Factory in Hartford.
00:05:23
Doing a little digging, I found the address, 56 Arbor St, for the Underwood Typewriter Factory. It's not far from where the Georges live, which makes sense that Alton would live in Hartford and not have to travel 20 miles into town every day in 1920 to work at the factory.
00:05:42
Today the old factory
00:05:44
is the home of the Real Art Ways.
00:05:46
I also discovered a New
00:05:48
York Times article from August 11th, 1919 during my research that announced
00:05:54
the closure of the
00:05:55
Hartford, Connecticut
00:05:56
Underwood Typewriter Company plant due to strikes.
00:05:59
It must have
00:06:00
been back up and running again by the time this census was taken in the next January.
00:06:10
[Cooke] Last year, over 32,000 people from 55 countries and 49 states in the United States flocked to the RootsTech Conference in Salt Lake City.
00:06:19
This year, many more are going to be flocking to RootsTech, but not in person. And here to tell us all about RootsTech Connect in 2021 is the event director Jen Allen.
00:06:31
Welcome back to the show, Jen.
00:06:33
[Allen] Hi, thank you so much.
00:06:35
I love coming and visiting with you Lisa and all of your followers
00:06:39
and fans. I love it!
00:06:40
[Cooke] Well, you know, Jen. I was thinking back on RootsTech 2020 and we really didn't realize at that time
00:06:47
that was really just about the last major genealogy event that was held before COVID-19 started really closing down all of our public gatherings. It just seems like ages ago, doesn't it?
00:07:00
[Allen] It really does. It almost is crazy to think how many people we had in one building, right?
00:07:06
And we knew, you know, we all heard kind of things going on over in China or other parts of the world, and we really were one of the last events,
00:07:17
even in the event world.
00:07:19
That was one of
00:07:21
the last weekends
00:07:22
that anybody was holding mass gatherings like
00:07:25
that, so it—
00:07:26
It's crazy. We were lucky—really, really lucky to be able to have it.
00:07:29
[Cooke] We were very, very lucky and you know—but last year you were celebrating a wonderful new decade.
00:07:36
Gosh, a 10-year anniversary with the conference. But in this year, you're celebrating something kind of new,
00:07:43
which is this brand-new format.
00:07:45
So tell us about how it's in a virtual
00:07:48
event this year.
00:07:49
[Allen] Yeah, you know, with the pandemic we knew early on that we were going to have to make this choice and—
00:07:56
so excited to introduce this new virtual experience to everybody. I'll say, you know, I'm an event person.
00:08:05
I love to be around people, so it was a little sad at first to kind of make that decision and put the stake in the
00:08:12
ground. But I
00:08:13
will say that the things that we have
00:08:16
Seen and the opportunities that this constraint
00:08:20
is causing—
00:08:22
it's pretty remarkable. You know, even though we are sort of forced into it, there's some really big things
00:08:29
I think we're all going to learn and love. And don't get me wrong—someday
00:08:34
we're ready to get back together and have the
00:08:36
party again. But
00:08:37
this, is—it's opening the
00:08:39
door to a lot of opportunities.
00:08:40
[Cooke] Well, imagine it's going to continue to evolve, and when we get to finally get back together in person, which I can't wait, you know,
00:08:47
you'll probably still
00:08:48
be able to bring with you all these wonderful things you've been developing for this year.
00:08:51
Let's talk about one of people's favorite things, which is of course the genealogy training sessions.
00:08:58
How is that going
00:08:58
to look this year in 2021?
00:08:59
[Allen] Well,
00:09:01
it's all going to be virtual, you know?
00:09:03
What's great about this is
00:09:06
you now have
00:09:07
sort of a what we're calling a "learning library"
00:09:10
that you can
00:09:11
go in now and choose these classes and watch them at your leisure.
00:09:16
I mean, obviously—
00:09:17
hopefully a lot of people would be there for those three days watching. But
00:09:21
we're creating this virtual, massive library that will be available all year long,
00:09:28
you know, so come and enjoy!
00:09:30
Start creating your playlists.
00:09:32
We can talk about that a little
00:09:33
bit later. But you can start you know, starring the classes that you want to watch, but we know there's no way you'll be able to
00:09:41
get it all done in three days, right?
00:09:43
So now with this virtual experience, learning is totally different because you can come
00:09:50
back to it.
00:09:51
No more furiously trying to take your notes, right?
00:09:54
You can go back and
00:09:55
reference what you learned.
00:09:56
It's going to be pretty exciting.
00:09:59
I can't
00:09:59
wait to see
00:10:00
how it works and how it resonates, and if everybody you know, really,
00:10:03
kind of gravitates to it.
00:10:05
[Cooke] So in the past, we've typically had like, a 50-minute in-person session, perhaps in a ballroom at the conference center.
00:10:13
Is the length going to stay the same?
00:10:15
Is it going to
00:10:15
be shorter or longer?
00:10:17
How is that going to change?
00:10:18
[Allen] Yeah, great question.
00:10:19
So we have been trying to innovate in
00:10:22
this space all year long.
00:10:24
So what we
00:10:25
refer to as "transforming the learning space" within our industry is really coming to fruition at this event.
00:10:33
So you're right, we had long-form classes 50 to 60 minutes long.
00:10:38
But we are
00:10:38
reducing that this year. And really, you're going to see most classes—the majority of classes—
00:10:44
will now be around the 20-minute mark, which will be a really different experience.
00:10:51
But I'll tell
00:10:52
you what, when you start thinking
00:10:53
about a virtual world, I
00:10:56
don't know what it is, but I
00:10:58
have a hard time sitting there and watching something for an hour.
00:11:00
So we knew that it needed to be shorter, a little more engaging, but we also knew it needed to be just as deep as what we used to have.
00:11:12
You know, we have
00:11:12
hardcore genealogists.
00:11:14
Very experienced and professional level, but we know 20 minutes just won't.
00:11:19
cut it, right?
00:11:19
So some classes will be long still.
00:11:22
Or, you might see three classes in a series, and so they're 20 minutes, but they're meant to kind of be one after the other so that you get that
00:11:33
full, kind of more deep and rich experience, so
00:11:37
lots of shorter—
00:11:38
We even have tips and tricks which will be around three minutes.
00:11:42
You know, two- to three- to four minutes in length where anyone can get on and just watch; just a really quick snippet of little tips and tricks that you can do
00:11:52
within the industry.
00:11:54
[Cooke] So that gets me thinking about from a logistics standpoint.
00:11:57
You know, I'm sure you think about this when you're moving people around in-person.
00:12:00
Now you're moving them through the website, and I imagine this takes quite a sophisticated search feature so that people can efficiently find the topics, the speakers that they want to hear.
00:12:12
So that brings my question to maybe just a little tidbit about how the navigation will work, if that will look different?
00:12:18
And also, are we still using the mobile app?
00:12:21
[Allen] Yeah oh, great question.
00:12:23
Good, good.
00:12:24
So what crazy is right now we would normally
00:12:28
be stressed about
00:12:30
how many chairs in a classroom and where everyone
00:12:32
gonna line up and, you know, where the food cart is going to go.
00:12:36
But all of that stress
00:12:38
is gone and now it's all put in the platform.
00:12:42
Like you said, how do we
00:12:44
think that people will intuitively know how to navigate and find what they're hoping to find, or what they're looking for?
00:12:53
So FamilySearch.org has some incredible engineers. They would
00:12:58
have to, right?
00:12:59
[Cooke] Right.
00:12:59
[Allen] That's their full-time job.
00:13:00
And we have enlisted the best of the best to come in.
00:13:04
And I'll tell you what, it's no short of a miracle, because we really started doing this like in September, which is not very long.
00:13:13
But they have just come up with an incredible platform that is easy to use.
00:13:20
I will just quickly mention that we were searching—
00:13:23
we were searching from every company possible, who to purchase and who to work with on these platforms that already exist.
00:13:31
There's hundreds of them, thousands of them almost.
00:13:34
But in the end we
00:13:35
decided to build our own so it would absolutely serve our customer.
00:13:40
We have a wide range of ages and expertise within this industry and we wanted to make sure that it was really speaking to them.
00:13:48
So that is why we decided to build custom—which is not an easy feat, by the way—but it is pretty incredible the way it's all coming together. There's incredible
00:14:00
search features, but you could also just kind of click around in different categories.
00:14:05
You can—we have what—this is new this year,
00:14:08
it's called a Guide Me series, or section, where if you don't know where to start you can go in there and there's a Getting Started section.
00:14:16
There's even one for archives, there's discovery kind of things in there. But you click on that Getting Started and it's going to take you through
00:14:25
kind of a journey and show
00:14:28
you kind of lists of classes
00:14:29
within that category that makes sense, so
00:14:32
just the way you'll
00:14:34
be able to navigate through and find, hopefully, what you're looking for is going to be
00:14:38
pretty incredible. But
00:14:39
yes, all logistics are now virtual online. It's crazy.
00:14:42
[Cooke] So that's through the website.
00:14:44
Will you still be updating doing a new app this year?
00:14:46
[Allen] Yes, thank you for reminding me about that second
00:14:49
question. We actually
00:14:50
will not have a mobile app
00:14:52
this year. This year everything is online, it's web-based, but it is all customized or enhanced for mobile viewing as well.
00:15:04
So you can do it on your
00:15:06
phone, you just have
00:15:07
to have your Chrome or Safari or whatever—
00:15:09
a browser you use—up on your phone.
00:15:12
But no app.
00:15:13
So it's a good question.
00:15:15
[Cooke] So you mentioned that people will be watching throughout that normal time frame that they would have been there in person.
00:15:21
Tell us a little bit about the registration, the cost.
00:15:25
I've heard that maybe there is no cost, but also different packages in terms of access during that designated three- or four-day time versus after the event.
00:15:34
[Allen] Great question. The conference RootsTech is 100% free this year, which is also an incredible change.
00:15:42
And we knew going virtual
00:15:44
that was really the only way we could actually make it global as well. And going kind of global was our number-one goal with switching to this virtual experience, so it's all free.
00:15:56
So congratulations and welcome and tell everybody you know.
00:16:00
There's no reason not to come
00:16:01
and check it out.
00:16:03
So with that we, you know—by trying to make it global we have people coming
00:16:08
from all over the
00:16:08
world and a lot of the experiences you will see will be in 11 different languages
00:16:16
So the mainstage,
00:16:17
the navigation on the website, and then the classes will really be dependent on which classes we received in language.
00:16:26
We didn't really go and translate anything, but everyone taught classes in their own native tongue or wherever
00:16:34
that they were from, and so we have a lot of classes in 11 languages, plus.
00:16:38
I mean we actually have classes in 20 plus languages.
00:16:43
I can't even remember the number, but—so it's pretty incredible.
00:16:46
Again, that's one example of deciding to go
00:16:49
virtual has really opened the door for
00:16:52
us to really, truly be a
00:16:53
global experience. It's going to be incredible.
00:16:56
[Cooke] So they still need to register.
00:16:58
That'll give them that free registration, which is, which is fantastic.
00:17:01
How long will they have access to these videos?
00:17:05
We are
00:17:05
not cutting off access.
00:17:07
So whether you come
00:17:08
the three days
00:17:10
or three months later, it's open to everybody.
00:17:13
That whole learning library that we talked about earlier will be available to everybody
00:17:17
for free all year long is what we're saying right now.
00:17:21
We—who knows, we may even keep some of the classes for longer, but next year at RootsTech we'll start looking at what to freshen up or switch out or change a little bit so, all year long.
00:17:32
But there are definite benefits just showing up live during the event
00:17:38
that won't be able to continue for the whole year, but the classes will.
00:17:42
[Cooke] OK, so let's wrap with that.
00:17:44
You mentioned, you know, wanting to make it an engaging experience.
00:17:48
What are some of these elements?
00:17:49
I bet you've got some a few things up your sleeve.
00:17:53
[Allen] You know one of
00:17:54
the big things that we knew, I mean—
00:17:56
we called it RootsTech Connect, that's pretty
00:17:59
bold already, right?
00:18:00
We knew that the most important thing was really to help people make connections.
00:18:05
We've been sitting in
00:18:07
a lot of virtual
00:18:08
conferences in the last year just to learn and watch, and
00:18:12
those conferences that don't have any interaction feel pretty stagnant,
00:18:17
you know? There's, you know, there's people watching, but you just you don't get to feel that energy and we really, really felt that was important. So
00:18:25
the platform part of what they've been working so hard is a huge kind of chat feature is what we're calling it, where at any time you can connect with people.
00:18:35
Now there's a huge variety of ways or groups of people you connect with. One of them is, you know, all those 800 plus volunteers. We've always
00:18:45
had at the event, wearing those annoying blue shirts that say
00:18:48
Ask Me Anything.
00:18:50
Those people will still be there for you. So there will be this this place on the present—on the website where you can always go and ask anything of our volunteers.
00:19:01
Whether it's a genealogical question or you know, what do you have for DNA? Or help
00:19:06
me find the
00:19:07
Ancestry booth. You know, whatever it might be
00:19:09
we're there to help.
00:19:11
But then there's also ways for you to connect with other attendees and chat with them.
00:19:17
There will also be ways to connect with some of the presenters or with the exhibitors.
00:19:22
That will be a feature as well.
00:19:24
And there will also be kind of chat rooms,
00:19:27
we're calling them, with like-minded people. So you know, you as an attendee can create a chat room or we might, you know, create a few to get it going as well. But there might be like, a Jewish genealogy chat room where you can go in and either ask questions or just have a conversation with some people and
00:19:44
so, this chatting/connecting feature is really, really big.
00:19:49
Not to mention we also are bringing the Relatives at RootsTech experience to this virtual experience, so if you've been to RootsTech before you know how fun that is to find your actual living cousins,
00:20:01
and that will be part of this one as well.
00:20:03
Who knows, you might actually meet a cousin in like, I don't know, Ireland.
00:20:10
[Cooke] How fun. Well, OK, so are we still headed to RootsTech.org to get our registration for this free event this year?
00:20:19
[Allen] Absolutely. Yep, you go to RootsTech.org.
00:20:21
All the information is there here in a few weeks.
00:20:24
Well, you know, right before the event—a couple of weeks before—you'll see that page
00:20:28
transform into our new platform. But right now all the information is out there for you as well.
00:20:34
It's a really simple registration this year that will only take you 30 seconds.
00:20:38
[Cooke] Oh, how fun. Jen,
00:20:40
thank you so much for giving us a preview and we look forward to seeing everybody over there at RootsTech Connect.
00:20:46
Thank you so much.
00:20:47
[Allen] Thank you for having me! Appreciate it.
00:20:49
So perhaps you have tested at AncestryDNA or 23andMe. Maybe you did that a few years ago. Well have you ever wondered if your results are still up to date? I mean, do you need to retest?
00:21:07
Or is it worth buying another kit when you see them on sale?
00:21:11
Well, our DNA expert, Diahan Southard is here to help you determine whether or not you should retake that genetic genealogy test.
00:21:19
Hi Diahan.
00:21:20
[Southard] Hi Lisa, thanks for asking this great question.
00:21:23
[Cooke] Well, you know it's hard to believe that it's been, what? Almost 14 years since we the autosomal DNA testing, you know, first
00:21:30
hit the direct-to-consumer market. Gosh, that was back in 2007.
00:21:34
Have these tests changed a lot since then? I'm guessing
00:21:38
maybe they have.
00:21:39
[Southard] You are absolutely right. Of course, yes, they've changed so much! I can't even believe, honestly, the early results compared to what we get these days.
00:21:50
So that's the short answer:
00:21:52
Yes, absolutely they've changed.
00:21:54
[Cooke] So back then, were we even getting our genetic ancestry?
00:21:59
I mean, what did they look like then, and how does that compare to what we're getting out of these tests today?
00:22:05
[Southard] Right? Well, so the early days they were able to break down your ethnicity into three categories.
00:22:12
They could tell you if you were European, Asian, or African and—
00:22:16 Speaker
I know! Can you imagine? We were so excited
00:22:20
about that. We were like,
00:22:20
"Oh my gosh, they can tell me if I'm European!" And now we're
00:22:24
upset because they've missed like, 3% of our Irish.
00:22:27
[Cooke] Right.
00:22:28
[Southard] So yes, they changed a lot.
00:22:30
The good news is, for the most part, those updates that have happened periodically over the years are completely able to be done with the data that they have. So it's less of a "let's test new and different DNA markers" and more of a "let's go back and re analyze our current
00:22:48
data now that we have more information".
00:22:51
[Cooke] So what does that
00:22:52
look like practically?
00:22:53
I mean, do they go back and kind of reprocess that sample you sent them?
00:22:57
Are they able to take what little information was retrieved the first time when the sample was done, and then somehow reprocess that?
00:23:06
How does that work?
00:23:07
[Southard] Right. So it's
00:23:08
kind of a combination of both things. So if
00:23:10
you were one
00:23:11
of the early adopters 2007, first one in the door, then your DNA sample has probably been reanalyzed.
00:23:17
They went back into the freezer where they kept your extracted DNA.
00:23:20
They pulled it out and
00:23:21
they reran it.
00:23:22
But they did that all complementary—for free, essentially, because it was helping them as much as it was
00:23:28
helping you. It was helping
00:23:29
them build their database, helping them build their systems.
00:23:32
And so as long as it made sense for the company to do that, they
00:23:35
were doing it.
00:23:35
But as the databases have gotten bigger and their techniques have gotten better, then they've decided they're not
00:23:43
going to do
00:23:43
that anymore. And so
00:23:45
some of the companies, most pointedly
00:23:48
23andMe, have outrightly said
00:23:50
"Hey, if you want the best of what we're going to offer, you're going to have to upgrade and
00:23:54
it's going to
00:23:54
cost you. So you can keep your current results and maybe we'll make some incremental updates, but if you want the best that we have to offer, you're
00:24:01
just going to need to take a new test."
00:24:04
[Cooke] Oh, interesting. And they would, I assume, tell you whether you fall in that category? There must have been some point along the path from 2007, where if you were before this date, you need to do it. If you're after this date you don't. Do they just tell you that through your account?
00:24:19
[Southard] Exactly. For sure. So you can find out what version of the test you have within your account and then they will tell you, "Hey, if you're below this version then you're going to need to retest," essentially. But so far, they're the only company that's come out and said that. All the other companies are still using whatever data they have from you, they're just
00:24:39
performing an additional function in the analysis stage they call imputation.
00:24:45
So imputation essentially is the process of
00:24:49
determining what DNA markers you may have, based on the DNA markers of other people who have tested who are similar to you.
00:24:58
So you can think about—I don't know if you've seen this, Lisa.
00:25:02
It's like a—
00:25:02
it's gone around the Internet several times, but it's like a paragraph and you're supposed to like, read it and figure out like the,
00:25:10
edit essentially. Figure out what's wrong with the
00:25:11
paragraph. And most
00:25:13
people that read it don't see anything wrong with it.
00:25:15
Like, there's nothing wrong with the paragraph. And so then you're like, "Huh.
00:25:18
Well, I don't know what's wrong with it."
00:25:19
And then you scroll down and it points out all of the words
00:25:22
that were left out of
00:25:23
this paragraph.
00:25:24
[Cooke] Oh wow.
00:25:26
[Southard] Yeah, you read it and you're like,
00:25:26
"Wait a second, how? What?
00:25:28
That word wasn't there!
00:25:29
And yet I saw it.
00:25:30
I was sure I read it. Like, I understood
00:25:32
the paragraph perfectly."
00:25:34
It's because our brains
00:25:35
are really good at imputation.
00:25:37
They're really good at recognizing patterns. So if words are left out of a sentence, we've read enough sentences in our lives that we know what word belongs there and our brain just fills it in automatically.
00:25:48
[Cooke] Well, that explains a lot about my writing, but—
00:25:52
Now something that—it's so interesting that they can do all this—we hear about a chip and that these chips change.
00:26:01
What are they talking about with that?
00:26:03
And is that something
00:26:04
we have to be worried about?
00:26:05
[Southard] Right. So a chip is just
00:26:06
the name of the kind of technology they use to do your DNA test.
00:26:10
So every chip contains a certain number of data points that they're testing. So there's about 700,000 data points that each company is testing, but they're not the same. Like, different companies have chosen different data points for different reasons.
00:26:23
And so there are differences.
00:26:25
So for years we've been able to transfer our DNA from one company to another.
00:26:30
So you get tested at Ancestry,
00:26:31
you can transfer your DNA—just the results, not the physical sample—into MyHeritage
00:26:36
and they can analyze it.
00:26:38
But how are
00:26:38
they analyzing it
00:26:39
if you didn't take their test? It means you're missing data,
00:26:43
and you have some extra. But the point is you're missing data, so
00:26:47
how can you
00:26:47
possibly be analyzed according to their system? And that's what imputation does. It
00:26:52
looks at the data you do have,
00:26:54
then it looks at the information they've generated in their database. And it's basically, "Oh. Well, if we see this genetic pattern and you're missing these two in the middle, everybody else has these two values right here.
00:27:06
We're going to put them in for you."
00:27:08
[Cooke] So it's a bit of guesswork.
00:27:10
But it sounds like it's scientifically based, and that it's probably pretty
00:27:14 Speaker 1
Accurate.
00:27:15
[Southard] Yes. So when I first started learning about this, when the companies were really getting into transferring, I actually visited with all of the lead technology scientists at all companies and I was like, "I don't believe you.
00:27:27
How can this
00:27:28
possibly be good
00:27:29
science?" You know?
00:27:31
"How can you just make
00:27:32
up data for
00:27:33
people?" And all of them,
00:27:34
with their big fat PhDs and
00:27:36
all of their experience and training, were
00:27:38
like, "No no no, Diahan. This works.
00:27:40
This totally works." And so I guess when people ask me, "Do I need to be retested because Ancestry's upgraded their chip 14 times since I last took a test?" And my answer is no, you don't.
00:27:53
They're telling us we
00:27:55
don't need to.
00:27:56
But I can't help but think that it can't hurt.
00:28:00
Right?
00:28:01
[Cooke] Right. So if you really want it to be, what? All you and the most current, then if you can afford to do it, and there's a sale and you want to get a kit, go for it.
00:28:10
But we're not really missing anything big if we
00:28:13
don't right now?
00:28:18
[Southard] Exactly. And if you think about what do you want to get out of your DNA test? What's your goal? If your goal
00:28:20
is to learn a little bit about your
00:28:21
Ethnicity, about your family history—
00:28:23
You know, ethnically speaking, your taking another test is not going to make that much difference.
00:28:29
If you're thinking about, "I want DNA matches.
00:28:31
I want to find my relatives.
00:28:33
I'm going to fill in my ancestors."
00:28:34
It's not going to make that much
00:28:36
difference. But if you're some kind of purist, or you just like a really good, scientific
00:28:41
research goal then, yeah.
00:28:43
Get yourself tested again.
00:28:44
Compare your two tests and see if you can find any differences.
00:28:47
[Cooke] Well, my last question would be, we hear more and more about the health testing. When it comes to the ancestry side versus the health side, is one of them moving faster than the other in terms of its evolution?
00:28:59
[Southard] Well, that is an interesting question, and it does pose this question about imputation, right?
00:29:03
The whole purpose of
00:29:04
health testing is that you're finding the marker that's different than everyone else.
00:29:08
[Cooke] Right.
00:29:08
[Southard] So there are different health markers than ancestry markers. So they probably have figured this out and I'm going to just speak off the cuff here, but at AncestryDNA
00:29:19
they just barely cut their health product. They decided it wasn't worth it for them. So they've dropped out of that market. And so MyHeritage is still in the health market. So's 23andMe. So there are some very specific health-related markers
00:29:34
and at MyHeritage, if you want the health test, you have to test with them.
00:29:39
They won't impute that data
00:29:41
So that's that answer. Like, they know that
00:29:43
they have to look for specific data that has to be yours. So
00:29:48
if you want
00:29:48
a health test,
00:29:49
you're going to have to
00:29:49
physically test with the company.
00:29:51
[Cooke] Well, that sure makes sense.
00:29:52
We draw a lot of conclusions from the health results, so I mean, imagine you'd want them exact as possible. And I thought—did think it was really interesting that Ancestry did step out of that market.
00:30:01
So, I guess
00:30:02
also maybe the answer right now is no, unless you really want to.
00:30:06
But we're going to see,
00:30:08
I imagine, continuing changing in this arena, correct?
00:30:11
[Southard] I totally agree.
00:30:12
And maybe, let me just mention this is one
00:30:14
of the reasons why
00:30:15
I recommend that people do get physically tested at each company.
00:30:19
You can transfer for free and get the data that you want. But there is an element of having your actual DNA sample with each company, because we don't know which company is going to come up with that
00:30:31
the next big thing that they will need to
00:30:33
retest. And if your aunt or uncle has passed away, you can't get that data back, right?
00:30:38
So if their DNA is physically present at the company, you can always, you know, go back and retest it.
00:30:45
[Cooke] It continues to be a fascinating area.
00:30:47
Thank you so much for shedding light on it for us, Diahan. It's great to
00:30:51
talk to you.
00:30:52
[Southard] Thanks Lisa, it's been fun
00:30:53
to talk to you, too.
00:31:01
[Cooke] Well FamilySearch is always busy with new and exciting records that they're bringing to genealogists, and the Freedmen's Bureau records are certainly in that category.
00:31:10
So today, I have invited the Deputy Chief Genealogical Officer of FamilySearch, Tom Reed, to join us and talk about the Freedmen's.
00:31:19
Bureau records, and the website, and everything else that we need to know to make the most of these records.
00:31:25
Welcome to the show, Tom.
00:31:27
[Reed] Thank you! Thank you so much for
00:31:29
having me. This is exciting.
00:31:31
[Cooke] Well, you're always a busy guy.
00:31:33
I know when we see each other
00:31:34
at conferences, you're always busy. You've been busy this week, you've been going to SLIG,
00:31:39
the Salt Lake Institute of Genealogy, right?
00:31:42
[Reed] Correct. Correct,
00:31:43
I'm in this—
00:31:44
the week-long—the second week of SLIG this year, where we're doing in-depth African American genealogy. So,
00:31:51
I've already seen in the first
00:31:53
two days, references to Freedmen's Bureau records
00:31:55
and how they've been so instrumental
00:31:57
for helping people that I, you
00:31:59
know —I'm ready to talk!
00:32:01
[Cooke] Awesome! So they've been on your mind, definitely.
00:32:05
And of course, you were really involved in that project, but I don't want to jump too far ahead.
00:32:09
Let's help bring everybody together and say, let's start at the beginning, which is good, in case somebody hadn't heard of these records before. Tell us what the Freedmen's Bureau was?
00:32:21
So the Freedmen's Bureau was
00:32:22
established shortly after the
00:32:24
Civil war to
00:32:25
help those newly-freed enslaved individuals and poor, white Southerners, kind of get back on their feet— or start anew. Start afresh.
00:32:36
And so, in 15 states and the District of Columbia
00:32:40
they got the—
00:32:41
the Department of the Army actually established these Freedmen's Bureau field offices and
00:32:46
local offices, where if people needed assistance in any sort of way they could come and seek help, right?
00:32:53
And so many African Americans, you know, who had been formerly, you know, had been enslaved, now were on
00:33:00
their own and they needed,
00:33:01
you know, work. And they needed food. And they
00:33:04
needed, you know, housing and things like that.
00:33:06
And so they came to the Bureau seeking support, and the government was there to kind of help them.
00:33:11
And during the course of that help, in administering that help, the government kept great records.
00:33:18
And sometimes the first records of African Americans in this country—
00:33:23
because many had not been documented before.
00:33:25
If they had been documented, it had been in wills and probates and the state files, where it might
00:33:30
have only been a first
00:33:31
name. Or something like that, as part
00:33:34
of property, not
00:33:35
as citizens of the United States. And so you,
00:33:38
know for—it
00:33:39
operated from 1865 to 1872.
00:33:43
And after—you know, it went out of—
00:33:48
out of operation
00:33:50
it was hard to maintain, right? On that kind of a large scale, and so there's some other programs and things that happened after that, and hopefully and in many instances the state governments took up,
00:34:00
you know, the responsibility and carried on the work of the Freedmen's
00:34:04
Bureau. And so it
00:34:04
was that kind of seven-year period where they were in very much operating and helping people
00:34:10
all across the South.
00:34:11
[Cooke] Wow, so certainly it's a wonderful resource for African American research.
00:34:16
You also mentioned that there were some,
00:34:19
I'm imagining, people who kind of lost everything in the war or Southerners,
00:34:24
Native Americans, maybe? We're going to find kind of a mix of people in their records.
00:34:29
[Reed] You will find many.
00:34:31
It was called the Bureau of Refugees, Freedmen and Abandoned Lands.
00:34:35
[Cooke] OK.
00:34:35
[Reed} That's the actual organization name.
00:34:38
We've shortened it to Freedmen's
00:34:39
Bureau, but that says a lot:
00:34:41
Refugees, Freedmen and Abandoned Lands.
00:34:44
And so that tells you who they really tried to serve is
00:34:46
anyone who had those needs, who were refugees were they freedmen, where they you know, did they have their lands confiscated and they needed to get their lands
00:34:54
restored to
00:34:55
them? And that maybe with
00:34:56
some of the case—with
00:34:57
some of the white Southerners at the time
00:34:59
as well. So you
00:35:00
will find a variety of ethnicities these are not African American-only
00:35:04
records, but we
00:35:06
do see a lot of African Americans who are documented in these records, and that's why it's so, so helpful.
00:35:11
[Cooke] Absolutely. Well, and as we talk about here on the show a lot, that
00:35:15
anytime our ancestors interact with the government, you know, records get generated and that's what you were talking about with these. And I think you mentioned, and I think this is really important for anybody
00:35:29
doing research, is to realize
00:35:31
this may be the first
00:35:32
time we see first and last name for some of these
00:35:35
free people, isn't that true?
00:35:37
[Reed] Absolutely. You know, there's one—
00:35:39
A friend of mine reached out to me wanting help and was able to find her, you know, formerly enslaved ancestor for the first time with his full name in a labor contract
00:35:51
in Arkansas. And so that was for her, that was like wow, this name had carried through, you know, to her family even till today.
00:35:59
But to see where the origin of that name was,
00:36:03
and then to find
00:36:03
out that the origin of that surname actually comes from the person who enslaved her ancestor as well.
00:36:10
But that name has carried through and that she was able to find that name for the first time in the Freedmen's Bureau records.
00:36:17
[Cooke] Would it be safe to say that these types of records—and we'll talk about some of the types of records that it generated—
00:36:23
but would these Freedmen's Bureau records potentially help people kind of get past that wall
00:36:30
we tend to hit in African American research?
00:36:32
[Reed] Yeah, absolutely. The 1870 brick
00:36:35
wall, as it's kind of known
00:36:36
as. These form a bridge, if you will, and in many instances allow people to breakthrough that brick wall. This is exactly the situation that I'm talking about,
00:36:46
where now you've identified someone in the Freedmen's Bureau record who has a labor contract with a former, you know, planter, and now you see this connection in this
00:36:57
relationship that you had no idea about, coming in 1870—because all you saw in 1870
00:37:02
is the household in the census.
00:37:04
And you don't know the relationship between those people
00:37:07
who lived near them
00:37:09
from the census record alone. But now looking at the Freedmen's Bureau records you see these relationships that start to give you a sense of direction and give you some hypotheses and things to further your research, hopefully to get further,
00:37:23
you know, back in identifying those ancestors.
00:37:27
[Cooke] You can see why they're so important.
00:37:30
Tell us—
00:37:30
OK, so what kinds of records are we talking about?
00:37:33
What were there a variety of different records?
00:37:35
Or was it like one?
00:37:36
This is your document.
00:37:38
[Reed] No, they did—
00:37:39
they did everything. So there's, you know,
00:37:41
like I said, there's labor contracts.
00:37:43
There's apprenticeship records, which is different than kind of a labor contract.
00:37:48
They—
00:37:48
they solemnized marriages in many cases.
00:37:51
It was illegal to marry, so now they're,
00:37:53
you know, the Bureau officers are sitting with this couple saying, "How long have you, you know, been married and how many children do you have?"
00:37:59
and documenting that. There are education records.
00:38:03
So they started freedmen in schools, and they listed the children that attended those schools.
00:38:08
There's hospital records.
00:38:10
Many were getting healthcare for the first time.
00:38:13
There are court documents.
00:38:14
There's records of complaints, you
00:38:16
know, and
00:38:17
grievances that happen in the area.
00:38:19
There are ration records
00:38:22
where, you know, they appealed to the Bureau for food
00:38:25
and things like
00:38:26
that. So this really runs the gamut.
00:38:29
Like we said, in any way that they interacted
00:38:31
with the government during this time, it was documented
00:38:34
in these records.
00:38:36
The majority, though, really was correspondence between the Bureau officers themselves and the state and federal offices. So there's a lot of communication and records where it's just transactional and talking about—like it may talk about—
00:38:52
It may not be the records I'm talking about, the various types of all
00:38:56
kind of genealogical-relevant, you know, ones. But there's so many others that also have additional information on individuals in them,
00:39:04
like a letter from a commissioner to another one saying, "Hey, we served this family today, they're going to be moving.
00:39:10
We want to make you aware." And so here's
00:39:12
a letter from one, you
00:39:14
know, assistant commissioner to another assistant commissioner.
00:39:17
[Cooke] Well, that gets me thinking about now, I know you put that project together. Was it back in 2015, 2016 where you were getting these records digitized, making them available?
00:39:25
[Reed] Right.
00:39:29
[Cooke] So when I'm thinking about some of this correspondence. As you were going through that process, were you able to extract who they were talking about, or would people need to kind of dig in and just read it all for themselves and
00:39:41
hope that they see something?
00:39:42
[Reed] Well, there's two sides to kind of this. You mentioned
00:39:46
the Freedmen's Bureau
00:39:47
Project, which we kicked off in 2015 and finished in in 366 days, actually.
00:39:54
Where we did—we kind of took from the records those genealogically-relevant pieces and kind of put them in a project where people could index those digitized images and now make those searchable. And so that part of it
00:40:10
made searchable 1,783,463 names.
00:40:16
And so that's the searchable main part.
00:40:19
But there's also pages and pages and pages of documentation that are still unindexed.
00:40:25
Many people ask, "Did you do all the Freeman's Bureau records?"
00:40:27
No, we
00:40:28
didn't do all
00:40:28
of them, because we didn't do a lot of that correspondence, where there still is some genealogical nuggets and breakthroughs
00:40:35
that can be had. So you'll have to use,
00:40:38
you know, the finding aids and the descriptive guides and pamphlets
00:40:41
and go through and kind of look at those images.
00:40:44
All the all those images are available online to view, but not all of them have been
00:40:49
Indexed, so
00:40:50
it will take some research help and really spending the time in these records to get the most out of both sides.
00:40:56
[Cooke] That's interesting and I love that you mentioned finding aids, 'cause I think those are so
00:41:01
key. If we understand the collection then we can better understand how to access it. So let's talk about access. I know FamilySearch.org
00:41:09
was such a driving force in all of this, and you have the—is it DiscoverFreedmen.org?
00:41:16
[Reed] Correct.
00:41:20
[Cooke] Should they start there, or should they just go straight to FamilySearch.org? Is there a difference?
00:41:21
[Reed] It depends on what you want to do and what you know, right?
00:41:25
And so for many people just getting into the database and understanding what it has, going to
00:41:30
DiscoverFreedmen.org and
00:41:32
seeing if you're—if you know you have,
00:41:34
for example, an ancestor that was enumerated in 1870 census,
00:41:39
you may want to go to DiscoverFreedman.org and see if there are Freedmen's Bureau records for that ancestor, and that's a great way to start.
00:41:47
The way it works on that website is actually,
00:41:49
you just put in a
00:41:50
Name—a first name and a last name,
00:41:52
not even a location—and it will search
00:41:55
all the index collections that we
00:41:57
have available, including the Freedman's
00:41:59
Bank records, which was a separate entity
00:42:02
than the Freedmen's Bureau, and
00:42:03
I can talk about that in a second.
00:42:05
But it'll search all of those record
00:42:06
collections together, and then it will let you know where that name appears and
00:42:13
lets you kind of scour through that.
00:42:14
And that's one kind of way to do it.
00:42:17
And many people do that. We don't promote it
00:42:20
very much anymore, since the projects
00:42:22
went over, but we still get lots of traffic;
00:42:24
lots of people who are searching for their ancestors on DiscoverFreedmen.org. But then you can also, if you know the locale or if you know the specific type of record that you're looking for, you can go on
00:42:34
FamilySearch.org
00:42:35
and just like you would, you know, search our searchable record database and browse our published collections. You can get into individual collections there and start to do some research, and so that's usually if you have a lot more clues on who you're looking for and you're looking for a specific type of record—would be good to start at FamilySearch.org.
00:42:55
But if you don't know, we always, you know, say go ahead, go to DiscoverFreemen.org
00:42:59
and put
00:43:00
in the name and see what comes up.
00:43:02
[Cooke] It's amazing what can get accomplished when you pull together, and how FamilySearch is able to pull together some wonderful volunteers. I mean, you did this in record time.
00:43:12
It's really something.
00:43:13
[Reed] We have 25,550 volunteers that helped us with this project, and like I said, done in 366 days.
00:43:22
I say 366 because we were
00:43:25
trying to get
00:43:25
it done in
00:43:26
a year, and I remember that June 19th of 2016 was a Sunday
00:43:32
and so I didn't get the report
00:43:35
for the completion of
00:43:36
the project, because we weren't in
00:43:37
the office until Monday morning. And so I couldn't
00:43:40
say that we
00:43:41
finished it on Sunday, because I didn't have a
00:43:43
definitive record that showed it.
00:43:45
So 366 days. 1,783,463 names from that project, with those 25,550 volunteers.
00:43:55
And I can't thank enough people, because there were so many who were involved who have made this possible.
00:44:03
FamilySearch, maybe, you know, have been the facilitator and tried to organize this.
00:44:07
But really, without the help of volunteers and.
00:44:10
you know, your listeners and folks who really are dedicated to this,
00:44:14
we wouldn't have this treasure trove of records that we have today. So thank you very much to anyone who's listening.
00:44:21
[Cooke] I'm sure there are many who probably participated, and wow, what a treasure trove.
00:44:26
Thank you so much for coming here today and sharing with us about these amazing records.
00:44:31
I know everybody will be interested to take another look for themselves at DiscoverFreedman.org or
00:44:37
FamilySearch.org. Tom, thank you so much.
00:44:41
[Reed] Thank you for having me, and I hope this again, helps individuals right through that brick wall and discover and connect with their families.
00:44:53
We've covered a lot of ground in this episode, but before we wrap up, let's make a quick stop over at the Family Tree Magazine Editor's Desk. And look who I have found, Amanda Epperson. She's the e-learning producer at Family Tree University. Hi, Amanda.
00:45:09
[Epperson] Hi Lisa, how are you today?
00:45:09
[Cooke] Doing great.
00:45:12
Well, I know you've been busy over there at Family Tree Magazine, and I think the new thing coming up is the Winter Virtual Conference.
00:45:20
Tell us about that.
00:45:21
[Epperson] Yes Lisa, I've been busy working on our 2021 Virtual Conference, which starts on March 12th and runs until March 14th.
00:45:28
I have a really great slate of speakers lined up, including you who will be giving the keynote speech on Saturday afternoon.
00:45:38
[Cooke] Yes, I'm looking forward to that.
00:45:39
Those are fun
00:45:40
'cause we do them
00:45:41
live, and there's interaction during the conference, right?
00:45:45
[Epperson] There is. There are discussion boards where you can interact with people at the conference, like saying what surnames you're looking for, what's your favorite snack, and those sorts of things.
00:45:54
There will also be live question and answer sessions, so you'll be able to post questions on a discussion board on a particular topic and then we'll have our presenters answer those questions on
00:46:04
live webinar, and then you can also ask additional questions, time permitting,
00:46:08
at the end of that
00:46:09
live session.
00:46:14
[Cooke] How many speakers and what kinds of topics can people look forward to?
00:46:15
[Epperson] OK, we have currently scheduled—I think it's 16? 15 or 16 speakers, plus yourself and the two people doing the question-and-answer sessions.
00:46:24
They're in four different tracks, so we have four DNA talks, some on methods and strategies,
00:46:30
some on technology; using technology in your research, and then a few talks on researching
00:46:35
immigrant ancestors.
00:46:37
[Cooke] Wonderful. Now when they attend, I know they register and everything.
00:46:41
Do they then have to be there at a certain time,
00:46:43
certain place? Can
00:46:44
they watch these videos on-demand? How
00:46:47
does all that work?
00:46:47
[Epperson] The entire conference is virtual, so right now as we speak, the presenters are busy prerecording their talks so that you'll be able to watch them whenever you want.
00:46:56
If you want to
00:46:57
binge on genealogy on March 12th
00:47:00
when you wake up at 5:00 in the morning, you can absolutely do that.
00:47:03
The live sessions, which are the two question and answers and your keynote,
00:47:07
those will be live and then posted to the conference afterwards in case they're in an inconvenient time for you.
00:47:14
[Cooke] Yeah, that's really nice,
00:47:15
'cause having them on video then you can kind of fit them in around everything else that goes on on any given weekend and still take it all in.
00:47:23
[Epperson] Exactly, and if there's—like at many conferences, you go
00:47:25
Sometimes—I know I've had this and my mother,
00:47:27
there's two talks you want to hear
00:47:28
at exactly the same time.
00:47:31
This way you don't have
00:47:32
that problem. You can watch them when
00:47:33
it suits you.
00:47:34
[Cooke] Awesome, and are there handouts?
00:47:36
Are there notes?
00:47:37
I know everybody scrambles to get their notes down during presentations.
00:47:40
[Epperson] Yes, there will be handouts that you'll be able to print out ahead of time, which should have the key points and all the websites you would need to do
00:47:47
the research mentioned in the
00:47:48
Presentation.
00:47:50
[Cooke] Awesome. Well I am looking forward to doing my cold case strategy presentation because I think we've all got a brick wall
00:47:57
we can try to bust, and certainly there's something
00:48:00
for everybody, and like you said, kind of divide up into some different topic tracks.
00:48:04
So OK, well where can they find out more information on how to participate?
00:48:09
[Epperson] They can register at our website, so University.FamilyTreeMagazine.com, and then they would click on the Winter Conference image and sign up there, and we have a coupon code:
00:48:22
VIRTUALCONF21 and I believe Lisa will put that in the show notes. So it's VIRTUALCONF21 all capital letters, and that would get you
00:48:29
21% discount off the full registration price of $199.99 and it is valid until Friday, March 5th.
00:48:36
[Cooke] Great, so we're talking about the 2021 Virtual Conference. And as Amanda said, I'll have everything for
00:48:43
you in the show notes.
00:48:44
Great, I'm looking forward to it! I
00:48:46
look forward to seeing you there.
00:48:47
[Epperson] Me too.
00:48:52
[Cooke] Thanks for joining me for this February 2021 episode of the Family Tree Magazine podcast. The show from America's #1 genealogy magazine. Now, if you're listening to the show through a podcast app like Apple Podcasts or Google Podcasts,
00:49:08
will you do us a favor and leave a review?
00:49:10
Your reviews are going to help other genealogists find this show.
00:49:14
We'd love to have more folks joining us here and we really appreciate the important role that you play in that.
00:49:19
So thank you so much.
00:49:21
As always, I will have links on the show notes page to everything that we discussed today and you can find the show notes at familytreemagazine.com/podcast.
00:49:33
Thanks again for joining me. I'm Lisa Louise Cooke. You can visit me over at genealogygems.com, the home of the Genealogy Gems podcast,
00:49:41
and the weekly YouTube show "Elevenses with Lisa". Until next time, have fun climbing your family tree.