Sign up for the Family Tree Newsletter Plus, you'll receive our 10 Essential Genealogy Research Forms PDF as a special thank you!
Get Your Free Genealogy Forms
"*" indicates required fields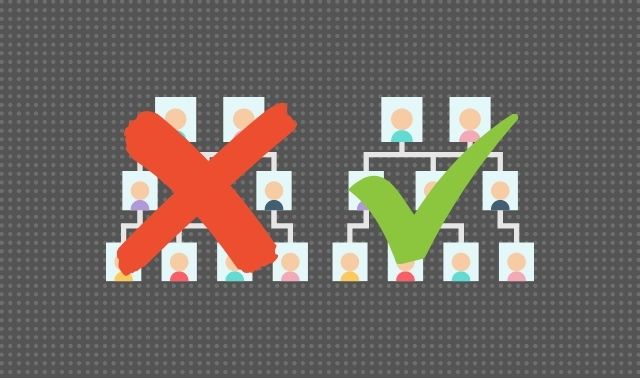 Have you ever searched a line, felt great about all the information you uncovered, and then learned you spent all that time on the wrong family? Well, if you haven't, you are lucky. I have done this a couple times, but each time I learn something valuable.
One of my first stumbling blocks, which led to a great lesson in using census records was for George Bennett. Now, I had his marriage record, his death record, him on the census with his wife, and even a picture of him and his father (George Bennett) in 1902. What I didn't know was his mother's name.
Which mother is correct?
When I first investigated this problem, I was not able to get George's death certificate from Florida, so the only information I had was from his marriage record. On it he states he was the son of George Bennett and that he was born in Manhattan on 9 February 1897. Great, I just need to order his birth certificate from the Municipal Archives. One snag though, there were two babies named George Bennett born in Manhattan on that date. One was born to a woman named Katherine Golding the other to Augusta Jahnke. So… which one do I choose?
To be honest, it was a 50/50 shot I was going to get it right, but I was confident. Why? Well because I knew my George Bennett married a woman named Ruby and lived in Hartford, CT in the 1920 census. Then, believe it or not, I found a George Bennett living with his parents (George and Augusta) in Hartford, CT at the same time. To me, I knew right then, my George must be the son of Katherine Golding. It all fit together.
A double enumeration in the census
But I couldn't go further back, and something nagged at me. It wasn't until I started researching Ruby's line that I noticed a real problem. In the 1920 census her brother Alton Taylor was listed in her home and in the home of her parents. A double enumeration? Really?
Then I investigated the siblings for the two Bennett families. That is when I realized I made a mistake. Surnames were not appearing like they should with the forward research. You see, my father-in-law knew who his first and second cousins were, and they were not appearing in my tree. Uh-oh. Needless to say, I went back to the original records, and it was in the original records that I pieced it all back together. George was the son of Augusta Jahnke and George Bennett after all.
How could George Bennett and his brother-in-law Alton Taylor be enumerated two times in the 1920 census? My two best guesses are that they were visiting George's parents the day the census taker came and were enumerated as being at the house. Or one family enumerated the sons as living with them not realizing they were only supposed to state the names of the people in the house on the census date. Weird, but my best guess.
Using census addresses to confirm correct ancestors
From the census I know that George and Ruby lived at 23 Harbison Ave, Hartford, CT and were enumerated on January 7th. George and Augusta lived at 45 Summer St, Hartford, CT and were enumerated on January 6th. I plugged it into Google Maps and it is only a little less than 4 miles apart. Not right next door, but easy to get to via public transportation or driving. Alton and Ruby's parents, Benjamin and Annie Taylor (enumerated January 12th), lived on their farm in Coventry Connecticut about 20 miles away. George and Alton both worked for the Underwood Typerwriter Factory in Hartford.
Doing a little digging I found the address (56 Arbor Street) for the Underwood Typewriter Factory. It is not far from where the George's live, which makes sense that Alton would live in Hartford and not travel 20 miles into town, in 1920, to work at the factory. Today the old factory is the home of Real Art Ways.
I also discovered this NY Times Article from August 11, 1919 during my searching that announced the closure of the Hartford, Connecticut Underwood Typewriter Company plant due to strikes. It must have been back up and running again by the time the Census was taken in January 1920.