Sign up for the Family Tree Newsletter Plus, you'll receive our 10 Essential Genealogy Research Forms PDF as a special thank you!
Get Your Free Genealogy Forms
"*" indicates required fields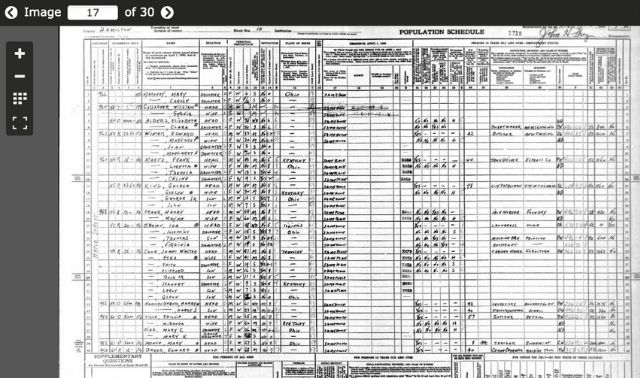 It's no secret how important federal censuses are to US genealogists. Taken every 10 years, they provide a critical framework for your research, helping you follow whole families back in time. In addition to providing location and age information, censuses also provide clues for other aspects of your ancestor's life, including occupation, military service and education. And because censuses contain so much information, you might get all the more frustrated when name-searches of them for your ancestor come up empty.
Maybe your ancestor's name was misindexed, or the enumerator's handwriting was too messy for man or machine to read and transcribe. Alternatively, you might be trying to access a census that was recently released. Every-name indexes often lag record releases (perhaps by months), and preliminary indexing might be faulty or incomplete.
Whether you can't find your ancestor in a census or you're double-checking records found from a name search, here's how to browse census images using enumeration district numbers. I've used FamilySearch as an example since that site hosts all US federal census records for free, but the methodology should carry over to subscription websites like Ancestry.com and MyHeritage as well.
1. Identify Your Ancestors' Address
This may seem a bit counter-intuitive, since you might be relying on a census to tell you where the family lived. But census images are organized by location, so starting with at least a vague idea of the neighborhood or street your family lived in at the time can help.
Here are some potential sources for addresses:
City directories, which may be held by local libraries or state archives
State censuses, often taken on the "5" years between federal censuses
Obituaries and newspaper articles
Home sources like correspondence, family Bibles, or even photos
Draft registrations and military service documents
Employment records
Of course, you should also consider addresses that your ancestors were known to have lived in during other censuses.
I was fortunate to find a 1949 city directory for Cincinnati, where my great-grandparents lived. According to my great-grandfather's listing, their address was 962 Hatch Street—the same as it had been in the 1940 census. They likely lived at the same address the following year, when the 1950 census was taken.
2. Determine the Enumeration District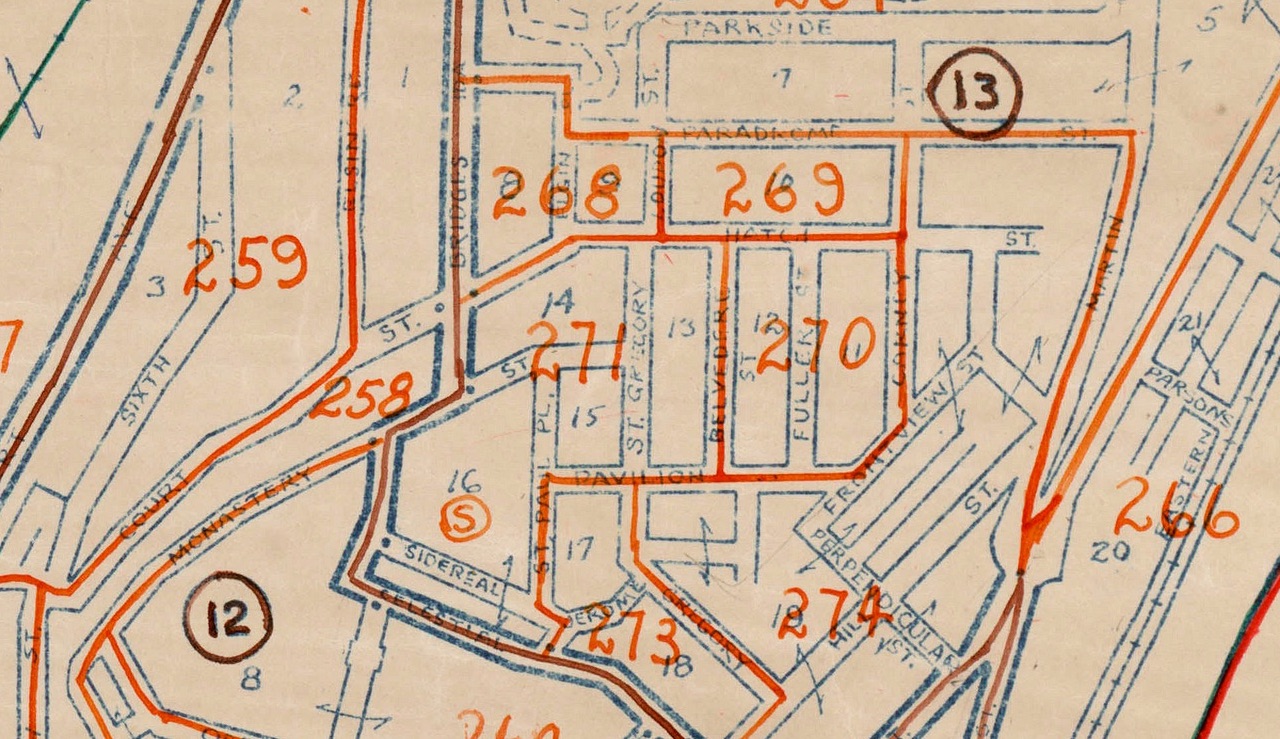 Conducting a nationwide census is no insignificant feat, and the government employed tens of thousands of workers to get the job done in a timely fashion. To administer all those people and more easily assign them work, the government divided land into enumeration districts (EDs). Each ED was sized such that one enumerator could canvass the area in a census period. As a result, highly populated EDs were often small in geographic size, while sparsely populated EDs could cover a lot of land. Boundaries between EDs followed visible features (rivers, roads, etc.) as well as political boundaries (county borders, state lines, etc.)
EDs were assigned unique numbers, made up of a county-based code and a location-specific code. (For example: 1-14.) Note that ED numbers likely changed between censuses, and they may have been repeated across state boundaries. Both California and Ohio had an ED 1-14 in the 1950 census, for example; OH 1-14 covered the city of Lima, while CA 1-14 covered the city of Hayward near San Fransisco (nearly 2,300 miles away).
To find your ED number, consult ED maps from the National Archives. Or, to save time, you can use the ED Finder tool developed by genealogist Stephen P. Morse that allows you to plug in your ancestor's address during a census to learn what EDs they may have lived in. The tool covers 1880 to 1950, and (in addition to generating ED numbers) the tool can link you to ED maps for the county.
The tool generated five possible EDs for my great-grandparents' 1950 address of 962 Hatch Street: 91-268 through 91–271, and 91–274. By looking at an ED map (see above), I narrowed that to 91-269.
3. Review the ED's Census Images
Searching record collections by name or keyword is preferable to most researchers. But most sites also allow you to view record images in sequence yourself, then "page" through them.
At FamilySearch, find the census collection of interest from the site's list. Click a collection's name to see its detail page (for example, 1940), then click Browse All Images. Select the state, then the county, city or ward, and ED. (If you're using Steve Morse's ED Finder tool, you can click an ED number to be go directly to that ED's census images on FamilySearch.)
You'll be directed to the first image in the set. Use the arrows to move forward or back within the collection, which will hopefully only number a few-dozen images. You can also click the third icon from the left toolbar to view multiple pages as thumbnails, though their text may be difficult to read in this view. The entry for my great-grandparents was on image 17 of the 30-image 1940 collection for their ED number.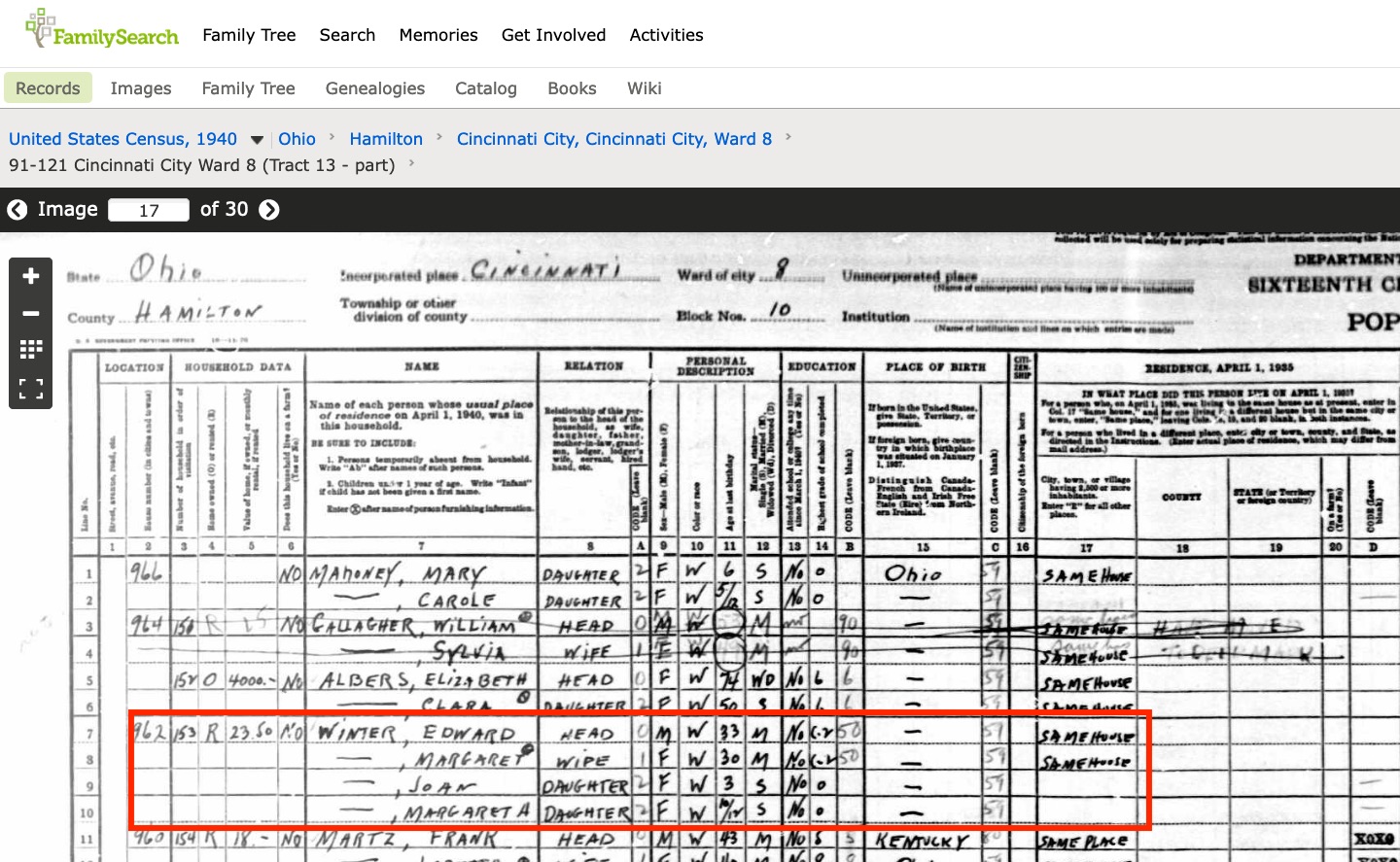 As you browse, pay special attention to the street name column. Entries were generally recorded in the order of the enumerator's visit (not necessarily by street), so browsing isn't as simple as counting up to your ancestor's house number. Enumerators may have moved from one street to another before finishing, or jumped to an adjacent street. And, of course, one street may be split across multiple EDs.
Even after you've found your ancestor, take some time to investigate neighbors. Your ancestors may have listed close to family or other recent migrants from the same hometown.
Last updated, March 2022.
Related Reads