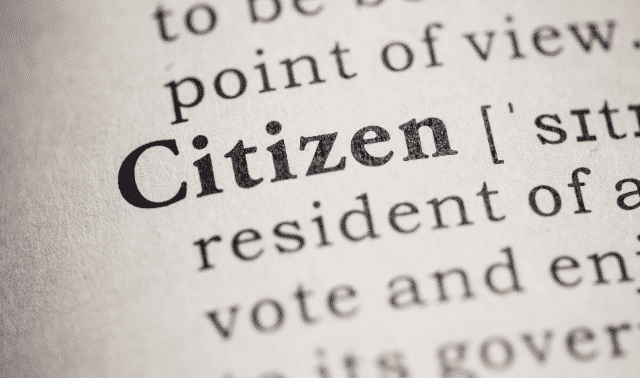 Naturalization records can provide a vital link to your ancestor's past, allowing you to track immigrant ancestors back to their village in the old country. So (naturally) you'll want to know whether your immigrant ancestors naturalized. Look for naturalization clues in these five additional sources:
1. US census records, 1870 and 1900 to 1940:
These have a column for citizenship. Na doesn't mean "not applicable." Rather, it stands for "naturalized." Al means "alien." The 1920 census also includes a column for the year of naturalization (the census taker didn't ask for proof and the respondent's memory might be fuzzy, so it's possible the year is off). Find census records on major genealogy websites including FamilySearch, Ancestry.com and MyHeritage.
2. 20th-century passenger lists
These records may have notations or numbers made later, when the passenger's citizenship application was being processed. Find a web page describing notations and their meanings at JewishGen.
3. Land entry case files
Laws governing public land distribution, including the Homestead Act of 1862, required noncitizen land applicants to have filed at least a declaration of intent to naturalize ("first papers"). Find digitized land entry case files for several states at Ancestry.com. Learn more about these records.
4. Passports and voting regisers
Only US citizens could register to vote or obtain passports (which, except for times of war, weren't required for foreign travel until the 1950s), so immigrants' records may note naturalization. FamilySearch and Ancestry.com have passport applications for 1795 to 1925. Old voting registers are less likely to have survived; look for them among local government records or in library collections.
5. Works Progress Administration (WPA) records
Citizenship was required for participating in this enormous Depression-era federal jobs program. Learn more about available records.
A version of this article originally appeared in the July/August 2017 issue of Family Tree Magazine.