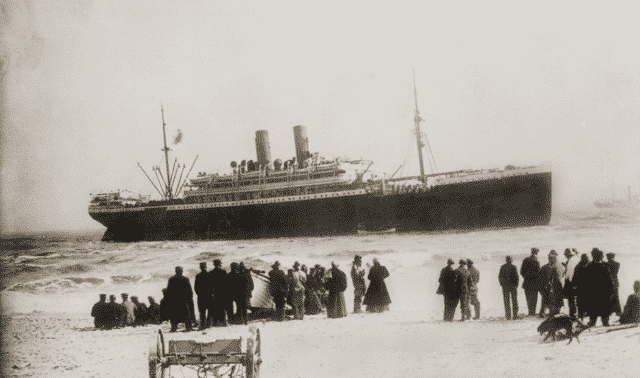 Want to learn more about your ancestors' immigration experience while creating a memorable keepsake for your relatives? Consider purchasing an image of your ancestors' immigration ship. Use the six websites below to search for images of immigrant vessels. Some contain passenger lists and detailed ship histories, while others focus solely on exhibiting drawings and photographs of historic vessels. If you don't see an option to order, try saving the image and using a site such as Zazzle, which can create personalized products, including T-shirts, posters, mugs and mousepads.
Overview: If your ancestors were among the 22 million passengers and crew who landed at Ellis Island between 1892 and 1924, look here for their records and images of the ships they traveled on.
Ships: Go to Passenger Search and Search by Ship to look for ships alphabetically. Once the passenger records are listed, select Ship Image. Images aren't available for every ship that brought immigrants to Ellis Island.
Services and Fees: Access is free, but you must register. You can order a 5×7 ship image for $10 or a 9×12 for $12.50. Add a document holder ($35) or frame ($87).
Overview: Norway-Heritage created this site to provide ship, port and harbor prints and photographs. Proceeds support the Norway Heritage Project (below).
Ships: This site has a variety of European immigration ship images, categorized by shipping line. Don't know the line your ancestor sailed on? Search by ship name on the home page.
Services and Fees: Buy paper or digital (JPG or TIFF) ship images via PayPal. Prices range from $7 for a 150 dots-per-inch JPG download to $30 for an 11.7×8.3 print. Shipping is free.
Tips: Can't find your ancestors' ship on this site? Contact the webmasters to request specific ships.
Overview: This site indexes emigrant ships that left Norway between 1825 and 1925. It offers searchable passenger lists, a discussion forum, articles, and details on some ships' voyages.
Ships: According to the webmaster, the site also documents "other trans-Atlantic ships which carried emigrants." Search by name, or browse by line or shipyard.
Services and Fees: Purchase images from sister site Heritage-Ships (above). If the ship you want isn't in the store, you can request it.
Tips: Click Image Gallery from the home page. If your searches come up empty, try asking on the forum.
Overview: Browse the galleries, which are organized by the first letter of the ship's name, or use the Google search box on the Search the Site page to sift through tens of thousands of photographs.
Ships: The site doesn't limit itself to immigrant ships, but also represents merchant ships, warships and a gallery of miscellaneous images such as old ports, docks and shipping company posters.
Services and Fees: You can't order an image, but you can commission a watercolor portrait or print of an old ship from <www.shippaintings.co.uk>.
Tips: Before browsing the galleries, download the list of available pictures and search it for your ship.
Overview: TheShipsList launched in 1999. Though its primary service is passenger lists, it's also a great resource for photos, ship descriptions, articles detailing life at sea, shipwreck information and diary and journal extracts.
Ships: To see if your ancestral vessel is pictured on the site, click Ship Pictures on the home page and scroll. TheShipsList also has images of company logos, ports, immigration stations and immigrants.
Services and Fees: You can't order prints from this website.
Tips: Some of the images on the site are under copyright; get permission before posting to a website or using in a book.