Sign up for the Family Tree Newsletter Plus, you'll receive our 10 Essential Genealogy Research Forms PDF as a special thank you!
Get Your Free Genealogy Forms
"*" indicates required fields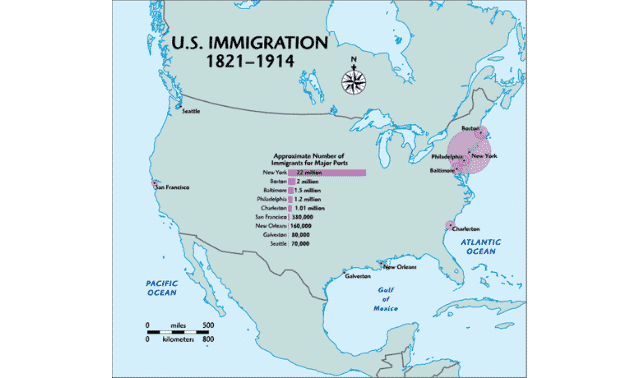 The ports of immigration that welcomed our ancestors lined the entire US coastline. The vast majority of immigrants, though, arrived through the nine largest ports, as you can see on this map. During the years 1821 (a year after official passenger lists began) through 1914 (when quota laws slowed immigration), immigration into New York City eclipsed all other ports. Arrivals there totaled more than three times those at other ports combined. Europeans made up more than 30 million US arrivals from 1836 to 1914.
A version of this article appeared in the May/June 2014 issue of Family Tree Magazine.