Sign up for the Family Tree Newsletter Plus, you'll receive our 10 Essential Genealogy Research Forms PDF as a special thank you!
Get Your Free Genealogy Forms
"*" indicates required fields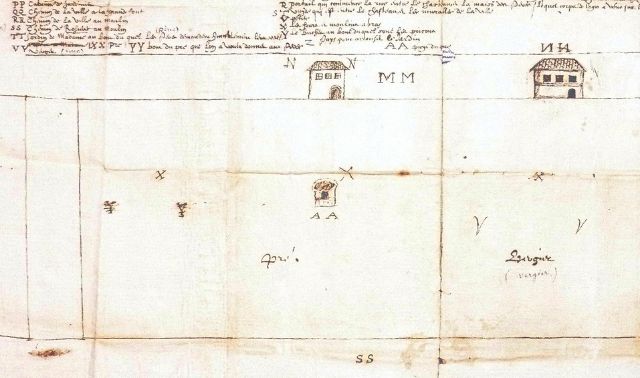 Q: In my land records research, I've come across the term "metes and bounds." What does it mean?
A: Metes and bounds is an old method of surveying territory for settlement, used in the original 13 Colonies. "The indiscriminate survey system, or metes and bounds, dates to England," says Ohio genealogical speaker and writer Jana Sloan Broglin. "This system used objects for marking property lines, such as trees, rocks, or bends in streams and rivers." Errors were common: Trees fell, rocks looked alike, river bends moved, compass directions were off. Also, land plots could end up with odd shapes.
The United States passed the Land Ordinance of 1785 to rectify this situation and establish a system for political organization of the mostly unmapped western lands won in the Revolutionary War. The more-reliable rectangular survey system divided land into ranges, 24×24-mile tracts, 6-square-mile townships and square-mile sections, all based on a north-south meridian and east-west baseline.
Each section could be subdivided for sale. Within each township, section 16 was set aside for school revenue.
A rectangular survey land description, or aliquot parts, for your ancestor's plot might be "NE ¼ NW ¼" or the northeast quarter of the northwest quarter of a section. The description also would include a section number and the township's position in relation to the range line and baseline.
Broglin's home state was the first surveyed under the new system. "Ohio was surveyed in several major subdivisions, including the Congress lands, US Military District, Connecticut Western Reserve, Virginia Military District, French Grants, Ohio Company First and Second Purchases, Donation Tracts and Refugee Tracts," she says. Early surveyors created 5-square-mile townships rather than the later 6-mile standard.
Why is all this important for genealogists? If your ancestor purchased land from the government in a public-land state, you know to look for General Land Office (GLO) records of the transaction.
Start by searching the Bureau of Land Management's GLO database of land patents. Land entry case files are at the National Archives and Records Administration, which has a guide on its website.
If your ancestor bought land from a private party (not the federal government), or lived in a state-land state (the 13 former Colonies, Kentucky, Tennessee, Maine, Vermont, West Virginia, Texas and Hawaii), look for land records in county courthouses and at state archives.
Related Reads