Sign up for the Family Tree Newsletter Plus, you'll receive our 10 Essential Genealogy Research Forms PDF as a special thank you!
Get Your Free Genealogy Forms
"*" indicates required fields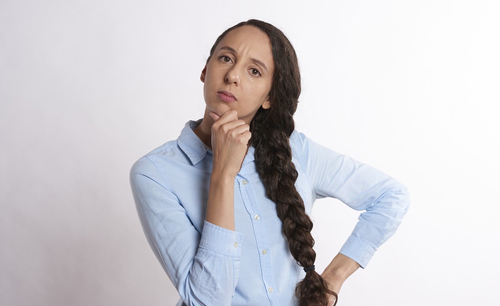 If you have an online family tree at Ancestry.com, FamilySearch, Findmypast or MyHeritage, you've seen "hint" icons on ancestor profiles. The icon tells you the site has found a historical record in its collections or a person in someone else's tree that it thinks is a match for your ancestor.
Online family tree hints can make it easy to build out your ancestor timelines and add people to your tree. Or they can fill your tree with the wrong relatives and incorrect information.
Follow these 10 rules of thumb to separate the good online family tree hints from the mismatches:
1. Take your time looking through hints.
Don't try to resolve a huge number of them at once. Instead, look at hints for an ancestor as you're researching that person. That way, you'll have the context of his or her life in mind.
2. For hints from digitized record collections, check the document image.
The site's hinting system looks at transcribed information when trying to find a match to information in your tree. We all know that indexes and transcriptions can have errors, so make sure the document itself matches your relative.
3. As you evaluate a hint, look for matches on multiple points of information.
If the birth year, birth place, occupation and children's names listed in the record all match your ancestor, chances are good you have a match.
4. Be extra, extra careful if you know little about the relative who has the hint.
If all you have in your tree is a name, birth year and place, hints will be based on just that sparse information. And you can bet there was more than one Anna Catherina Kolbeck born in Germany in 1812 (I know, because my Anna Catherina gets hints for all of them).
5. Be extra, extra, extra careful with matches to ancestor profiles in other online trees.
No independent researcher verifies the correctness of online trees. Ten trees might all have the same wrong information, because the owners all accepted hints to each others' trees. I'll look at online trees for clues, but I generally ignore hints to them.
6. It's fine to wait and see.
If you're not 100 percent sure a hint is for your ancestor, ignore it for now. Come back to it later, when you know more about that ancestor.
7. When you do accept an online family tree hint, don't add all the information to your tree at once.
Instead, evaluate and accept each piece of information from the record one at a time. If what's already in your tree is more accurate (for example, the matching record names only a state of birth, but your tree has the city and county), don't accept that less-specific bit of information.
8. As you accept the hint, correct errors present in the transcription or in the document itself.
If you add children to your tree from, say, a hint to a census record, their names will come in as indexed, mistranscriptions and all. Be sure to fix these issues as you accept the hint. Also remember that sons and daughters of a male head-of-household aren't always the children of the man's wife. The children's biological mother might be a previous wife. If you suspect this may be the case, you can add the hint to the father's profile, then add the children and/or wife separately.
9. Use women's maiden names.
A wife listed in her husband's census record will be recorded with her married name. You want women to be listed in your tree with their maiden names, so be sure to fix this when accepting a hint. If you don't know the woman's birth surname yet, just use her first name.
10. Don't limit your genealogy research to waiting for hints.
A family tree cannot thrive on hints alone. Also search for your ancestors' records using the website's search form. On most sites, hinting systems don't cover all record collections—only the largest ones containing the most names, dates and places. Running your own searches also lets you try more name variants and wildcards to capture hard-to-find records.
Last updated: March 2023
Related Reads