Sign up for the Family Tree Newsletter Plus, you'll receive our 10 Essential Genealogy Research Forms PDF as a special thank you!
Get Your Free Genealogy Forms
"*" indicates required fields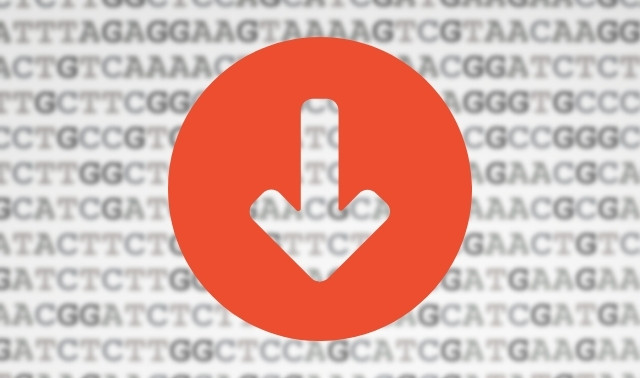 Downloading your raw DNA from AncestryDNA is one of those quick but important tasks every customer should do. Your raw DNA is the genetic equivalent of having a copy of your family tree data in a GEDCOM file (which we also recommend downloading—here's how to download your GEDCOM from Ancestry in 7 easy steps). It's wise to keep a master copy on your own computer, should the site ever lose it or discontinue the option to download it.
Having your raw DNA file on hand is also important so you can keep using the data to further your research. You may want to transfer your DNA test results to another service such as GEDmatch, Family Tree DNA, MyHeritage DNA or Living DNA so you can search for matches in those testing pools and use the tools on their sites.
More ambitious researchers may want to conduct some of their own DNA analysis using more sophisticated strategies like triangulation. If you ever decide for some reason to delete your test results from AncestryDNA, it's important to download your results first so you can keep the data you've paid for.
How to Download Your Raw DNA Data from Ancestry
I've demonstrated the following instructions in this quick video:
1. Log in to your Ancestry.com account
2. Under the DNA tab, click Your DNA Results Summary.
3. Click on the Settings box in the upper right, where the gear icon is.
4. Scroll to find Download Raw DNA Data, listed under Actions. Click "What is DNA Data" for a quick explanation of what this data is, what it looks like, its intended use, assurance that downloading the data won't affect your AncestryDNA experience on the site, and Ancestry's reminder that the company doesn't secure your data once you've downloaded it.
5. Enter your Ancestry.com site password when prompted and click to accept the terms, if you agree. If you haven't already done so, you might want to read AncestryDNA's terms and conditions and privacy statement.
6. You'll receive an email from AncestryDNA; click the confirmation link (like the one pictured below). You may be asked to log in again. Then you'll be taken to another screen where you'll verify your desire to download the data. Click the green box that says Download DNA Data.
7. Your DNA data will be downloaded to your hard drive in a ZIP file. I suggest right-clicking on it to view it in your downloads folder, then moving it immediately to a dedicated DNA folder in your genealogy files on your computer. Rename the file something like Sunny Morton AncestryDNA raw data so you can easily distinguish it from other raw DNA files you may also download. Make sure you store the file in a secure location.
Related Reads
Last updated: October 2020