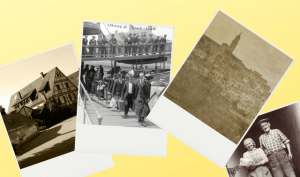 These sources will help you pinpoint an immigrant ancestor's Old World town or village of origin.
View Details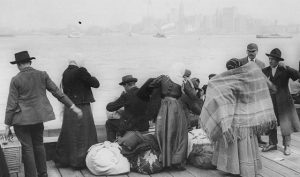 Embark on the journey to your immigrant ancestors with these three kinds of records: passenger lists, naturalization records, and alien registrations.
View Details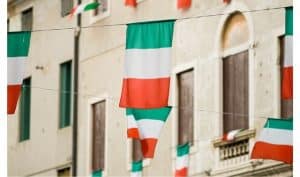 Civil records are essential to tracing Italian roots. Learn how to locate and use records throughout different eras to find your Italian ancestors.
View Details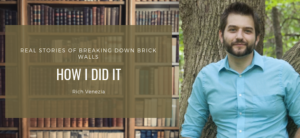 In our How I Did It series, genealogy experts you know and trust share stories of how they solved a specific problem in their research. This week, Rich Venezia shares his investigation into whether or not his ancestor served in the Civil War.
View Details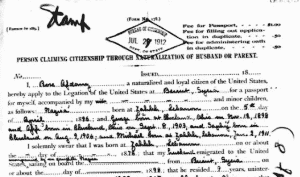 Here are tips on finding an ancestor's place of origin from passport applications, a commonly overlooked genealogy record.
View Details Tracking down your ancestor's hometown or place of birth isn't always easy. In this edition of Unusual Records, Rich Venezia shares another resource for finding where your ancestors resided.
View Details
Sign up for the Family Tree Newsletter
Plus, you'll receive our 10 Essential Genealogy Research Forms PDF as a special thank you!
Get Your Free Genealogy Forms
"*" indicates required fields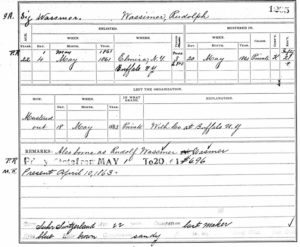 Countless immigrant ancestors joined the Army of their newfound homeland. In fact, beginning in the Civil War, alien soldiers with honorable Army discharges could be fast-tracked to naturalization. (Marine Corps and Navy veterans were able to "fast-track" beginning in 1894, and nearly all World War I soldiers were exempted from many of the residency and […]
View Details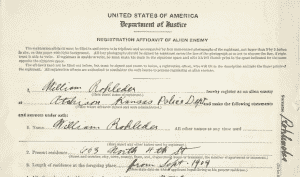 Sometimes genealogists need to be creative when searching for information. Here's a case study involving Registration Affidavit of Alien Enemy documents.
View Details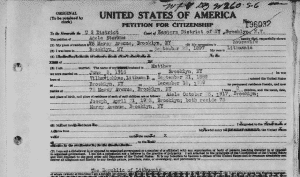 In this newest installment of his series on overlooked immigration records, Rich is sharing what you can possibly find by tracking down an ancestor's Petition for Naturalization.
View Details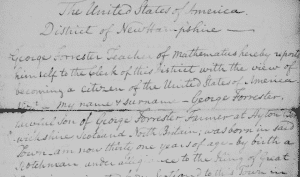 In his latest roundup of overlooked immigration records, Rich Venezia shares a useful resource for tracing immigrant ancestors: early alien registration records.
View Details