Sign up for the Family Tree Newsletter Plus, you'll receive our 10 Essential Genealogy Research Forms PDF as a special thank you!
Get Your Free Genealogy Forms
"*" indicates required fields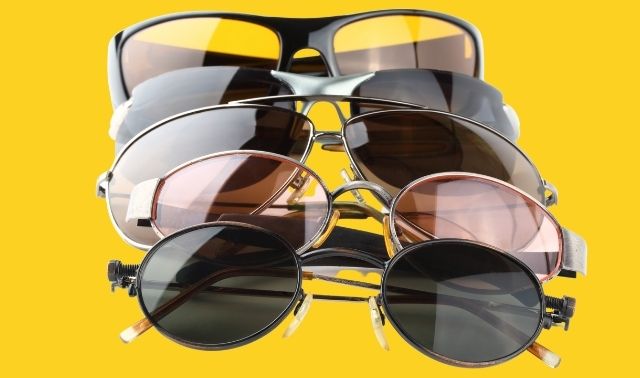 Over fifty years ago, the Geer, Dubois advertising agency first asked the question, "Who's behind those Foster Grants?" The answers included such film stars as Peter Sellers, Louis Jordan and Claudia Cardinale, and sunglasses would never be the same. The campaign, ranked 66th in Advertising Age's list of the greatest of the 20th century, made Foster Grant one of America's best-known brands.
But hardly anybody knows Sam Foster, the Austrian immigrant who founded the company with William Grant in 1919. Foster first popularized sunglasses on the Atlantic City boardwalk in 1929. Read on to learn more about the history of sunglasses and the man who turned them into a status symbol.
Early attempts at filtering sunlight
People had been shielding their eyes from the sun's glare for centuries, of course. Early Inuit people wore goggles of walrus ivory or caribou antler with only narrow slits to admit the brilliant Arctic sun reflecting off the snow. Roman emperor Nero supposedly enjoyed watching gladiatorial combat through polished green gems. In early China, judges donned smoky-quartz panes—not for sun protection, but to conceal any telltale expressions.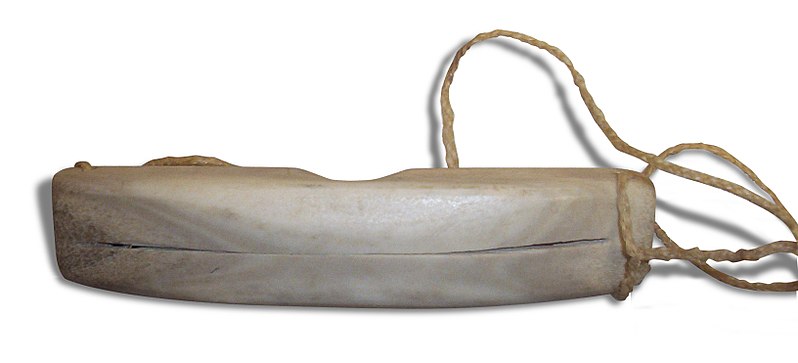 Eyeglasses for vision correction were invented in Italy about 1284, possibly by a Florence experimenter named Salvino D'Armate (1258-1312). The story goes that D'Armate had injured his eyes studying light refraction, and invented eyeglasses for his own use. Early eyeglasses helped only with farsightedness; lenses to treat nearsightedness came along in the 1400s, and astigmatism sufferers had to wait until 1825.
Eyeglass frames are invented
More important to the future of sunglasses, however, was the invention of eyeglass frames with temple pieces that extended to the ears, by Spanish craftsmen in the 1600s. No longer did glasses have to perch only on the nose (although this pince-nez—"pinch-nose"—style made a comeback in the 1840s). An extreme variation, "wig spectacles," became popular in the 1700s. These devices had temple pieces that extended far beyond the ears into men's wigs.
Perhaps in response, women who associated eyeglasses with infirmity and old age adopted the lorgnette, a hand-held spectacle with a handle that could be employed only as needed. By the mid-1800s, lorgnette designs also incorporated mechanical pencils, fans and ear trumpets.
Plastic frames are the key
None of these innovations did much to protect the eyes in bright sunlight, however. Even the inventor commonly credited with developing tinted lenses, James Ayscough in 1752, wasn't interested in sun protection. He thought green- and blue-tinted lenses would correct impaired vision.
Along came Sam Foster, who had co-founded his firm in Leominster, Mass., to produce women's hair accessories. It turned out that the newfangled plastic injection molding technology used in such products was also perfect for sunglasses' frames. That breakthrough came in handy when a trend toward shorter women's hairstyles also abbreviated Foster Grant's profits.
According to genealogy research by Foster's relative, Samuel L. Foster Jr. was born in Skala, Austria, a suburb of Vienna, on June 22, 1883, to an Ashkenazi Jewish family with Russian roots. His parents were Samuel Shmuel Carl Foster and Fanny (Frieda) Talchinsky, though "Foster" was probably not the family's original name. According to the 1920 US census, which shows Sam Foster in the "celluloid" business, he immigrated in 1896 and was naturalized in 1915.
Foster's first enterprise, producing fireworks, literally blew up on him. After learning the plastics trade with the Viscoloid Co., he struck out on his own again with salesman William Grant. That partnership lasted only a few months, the story goes, but finances were so tight Foster couldn't afford to change the company name. A lucrative account producing plastic dice for Kresge stores saved the business until sunglasses came along.
Sunglasses: A new fad
In 1929, Foster convinced the Woolworth's store on the famous Atlantic City, NJ, boardwalk to sell 10-cent sunglasses—the first to be sold over the counter, rather than ordered from an optician. Foster's persistence soon got his sunglasses into other stores that also sold the company's hair accessories: "OK, let me dress up this window for you," he'd say, according to one account, "and if you don't sell the glasses, I'll pick them up."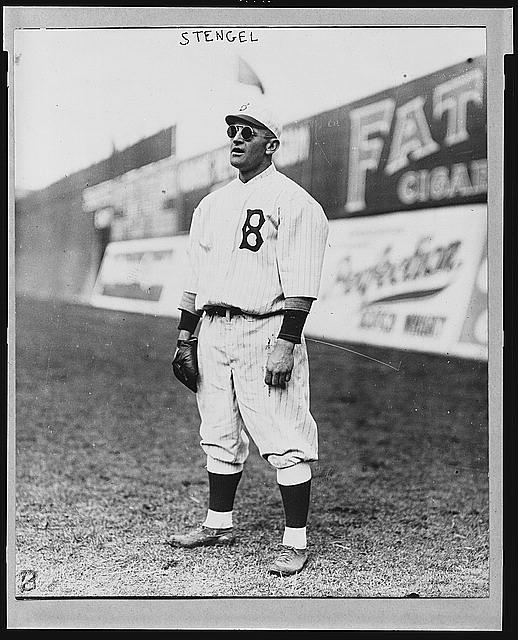 Before long, stores from coast to coast were begging him for more sunglasses. By 1938, Life magazine reported that 20 million sunglasses had been sold the previous year, calling them "a new fad for wear on city streets … a favorite affectation of thousands of women all over the US." Movie stars donned them, either as a disguise against paparazzi or to mask their red eyes from the harsh arc lights used on sets. The king of Egypt was seen sporting sunglasses.
A history published in Optician noted the significance of sunglasses' rise to popularity in the depths of the Depression: "Sunglasses spelt glamour and wealth in years which had precious little of either."
Business booms
Sunglasses had increasingly practical benefits, too. In 1936, Edwin H. Land began making lenses with his Polaroid filter. The following year, as war loomed in Europe, Bausch & Lomb created the first Ray-Ban "Aviator" sunglasses for the US Army Air Corps to protect pilots' eyes from glare.
But it was advertising—$1 million a year by the mid-1970s, including sponsorship of the World Series—that made Foster Grant synonymous with sunglasses and glamour (even though most of their products were moderately priced). Sam Foster moved to California in 1942. While his son Joseph took over the company, Sam turned his attention to inventing an automatic car-parking device. He died in Los Angeles in 1966 at age 83, his passing little noticed even in that sunglasses-mad city.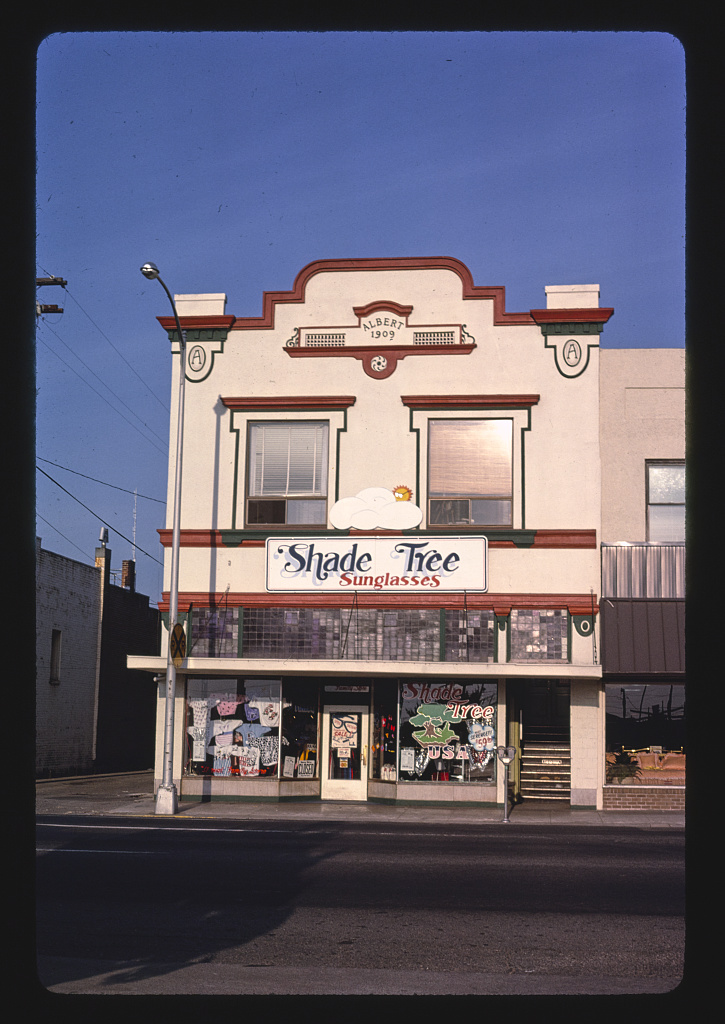 Changes at Foster Grant
Foster Grant was no longer a family firm. Goody Products, a New Jersey company also in the hair-accessories business, had bought a half-interest in the company the same year Foster Grant introduced its sunglasses. Over the years, Goody kept selling its stock to finance its other businesses. In 1970, the United Brands conglomerate began buying up Foster Grant stock with an eye to a takeover. A battle for control ensued—until United Brands suffered major losses. In 1974, a hurricane wiped out its banana plantations in Honduras.
By the time the dust settled, the German pharmaceutical firm Hoechst A.G. had bought both United Brands' and Goody's holdings. Foster Grant went through four more acquisitions (along with several aborted deals) and a bankruptcy by 1996. Today, however, the company is back on its feet. It even has launched a new campaign featuring model Cindy Crawford, race driver Jeff Gordon and actress Brooke Shields as the answers to the question, "Who's behind those Foster Grants?"
Sunglasses History Fun Facts
Celebrities featured in the original Foster Grant ad campaign included Woody Allen, Raquel Welch, Peter Sellers, Anthony Quinn, Mia Farrow and Elke Sommer.
Leominster, Mass., where Foster Grant sunglasses emerged from a plastics manufacturing business, is now home to the National Plastics Center and Museum.
Some accounts claim that syphilis patients in the 19th century wore amber-tinted glasses because sensitivity to light is a symptom of the disease.
Sunglasses History Timeline
James Ayscough invents green- and blue-tinted lenses
Sam Foster sells sunglasses on Atlantic City's boardwalk
Edwin H. Land introduces polarized sunglass lenses
Ray-Ban launches Aviator sunglasses, later worn by Gen. Douglas MacArthur
Ray-Ban debuts Wayfarers style
Audrey Hepburn wears Manhattan sunglasses by Oliver Goldsmith in Breakfast at Tiffany's
"Who's behind those Foster Grants?" ad campaign launches
Tom Cruise peers over his Wayfarers in Risky Business
A version of this article originally appeared in the May/June 2015 issue of Family Tree Magazine.
Related Reads