Sign up for the Family Tree Newsletter Plus, you'll receive our 10 Essential Genealogy Research Forms PDF as a special thank you!
Get Your Free Genealogy Forms
"*" indicates required fields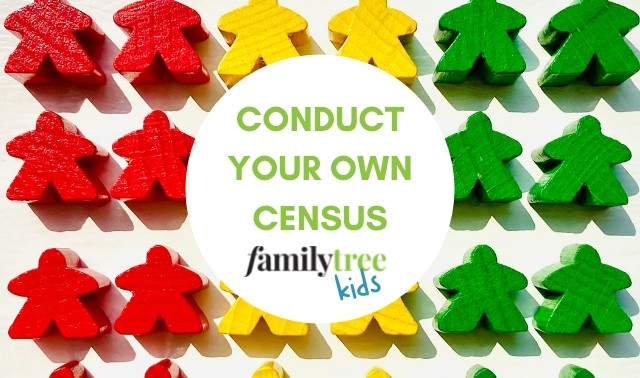 What is a census?
A census is an official count of a group of people. Governments have been counting their citizens using censuses for hundreds of years. The US Constitution requires a census every 10 years. The first census was taken in 1790.
The US census does more than count people. It names each person in a household and gathers information on them. Census records from the past are a good place to find clues about your ancestors. To see how, try the following activity.
How to conduct your own census
Download the Census Form below and print it. Use it to take a census of the people who live in your house. The questions asked on this form are similar to those asked on different censuses over the years.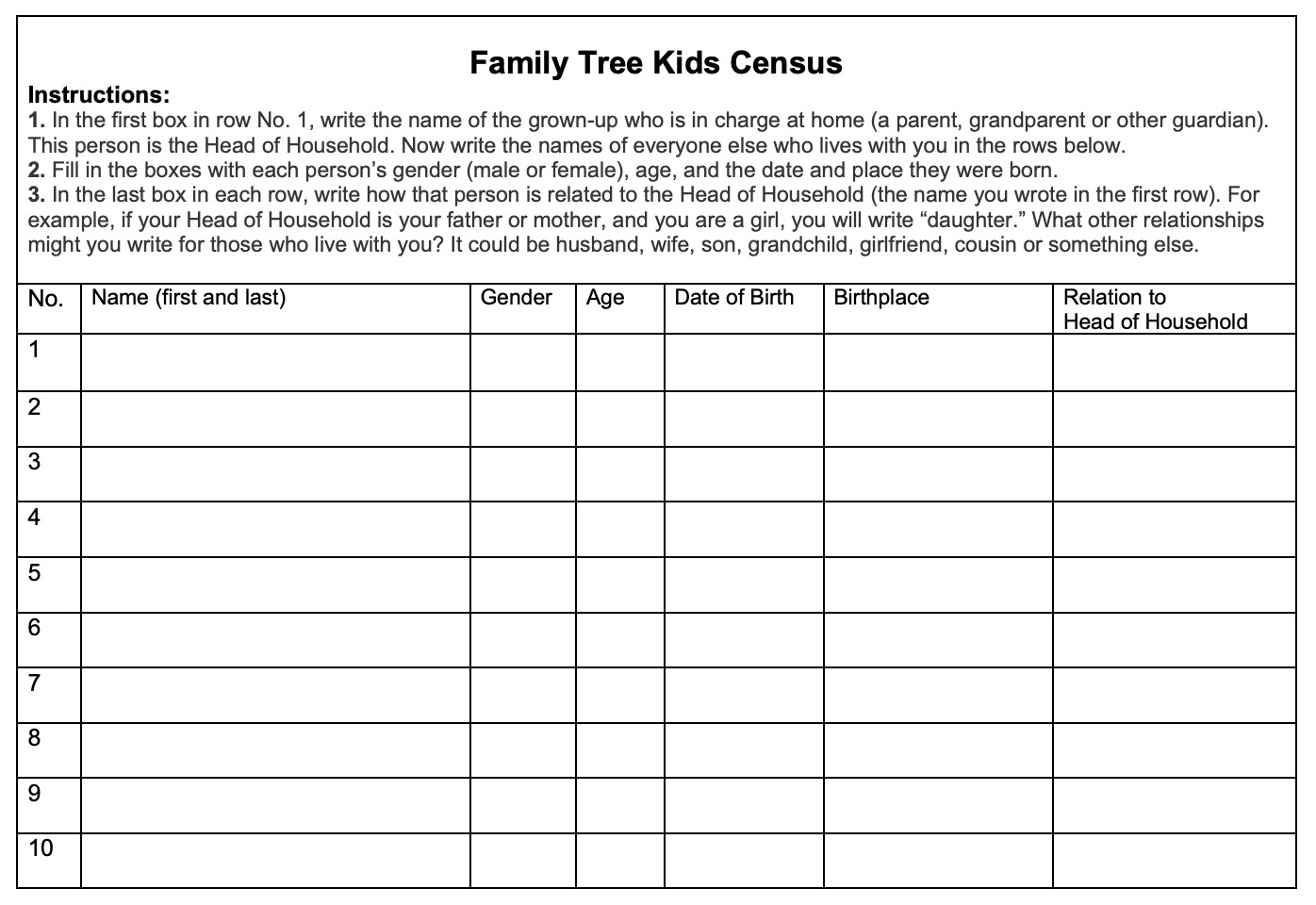 Investigate your family history with a Family Group Sheet
Learn how useful census information can be to your family history investigation. First, download the Family Group Sheet below and print it out. Fill out the Family Group Sheet for your household using only the information you wrote on your census.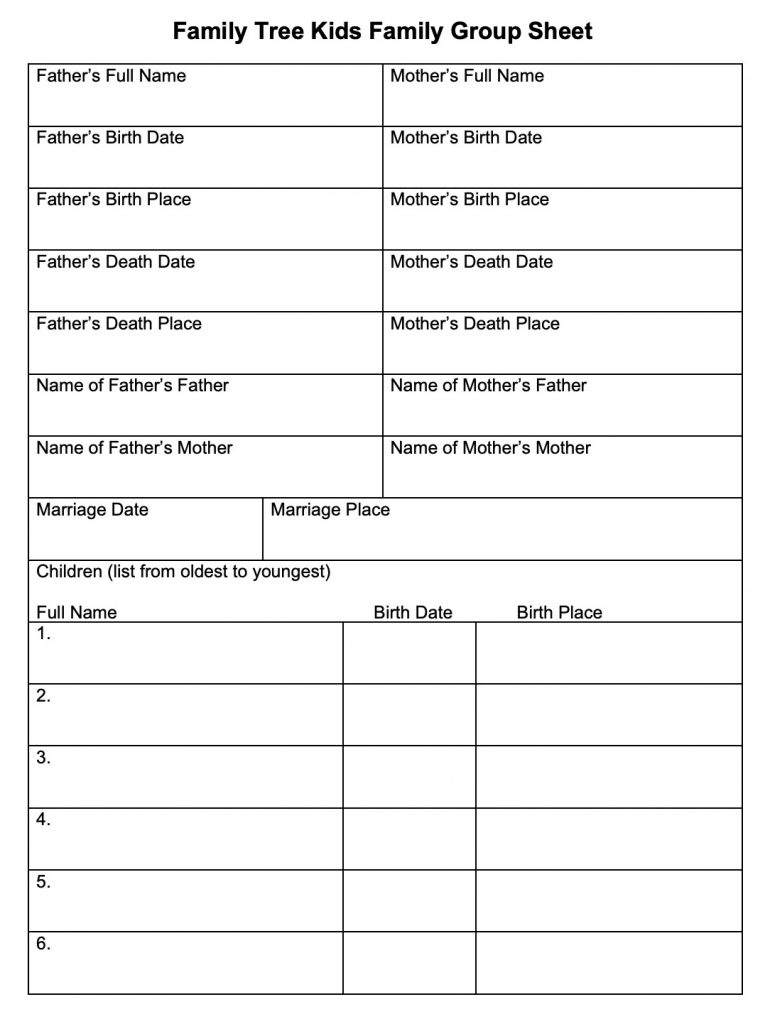 How much information were you able to fill in from your Census Form? What information are you still missing? Are you missing names for family members who do not live with you? What about your grandparents? A good detective uses many sources to find clues. The census is a good source, but it is only one source. Where else can you look for missing information?