Sign up for the Family Tree Newsletter Plus, you'll receive our 10 Essential Genealogy Research Forms PDF as a special thank you!
Get Your Free Genealogy Forms
"*" indicates required fields
As a family history enthusiast, you are probably familiar with powerhouse genealogy-focused libraries. Perhaps you've even visited the Family History Library in Salt Lake City (now called the FamilySearch Library), which is home to one of the largest collections of genealogical records in the world. Or maybe you've found valuable information at the Allen County Public Library in Fort Wayne, which has an incredible genealogy center with global records, or the Library of Congress in Washington, DC with its U.S.-focused archives.
But large repositories don't always have the specific records you need—especially if your family hails from a small town. Fortunately, that's where local libraries come in! Focusing on localized research—those elusive puzzle pieces specific to your ancestor's hometown—can be the answer to some of your most pressing genealogy questions.
If you have ever been curious about the history of your hometown, or the family who originally owned the house you live in, consider beginning your research with your local libraries. You might be surprised by what you find: historical information, vintage photographs, and genealogical records with a strong focus on your own area. While this may not be directly helpful if your ancestors settled elsewhere, starting here may unveil interesting information about your town and can even sharpen your skills for a future visit to a library in an ancestor's hometown.
Below are some local library research tips that have made huge differences in my own genealogical research.
Genealogy Resources You Might Find at Your Local Library
Library resources go beyond just heavy books. Here are some common (and very exciting!) items that might be found at a local library. These items can be found either by visiting the library in person or by browsing the library's website:
Photograph Archives and Galleries
You may find interesting, genealogically relevant images in a library's photo collection. Think old pictures of schoolchildren in class, local businesses, churches, gatherings of citizens and prominent streets, not to mention yearbooks and even fun novelty items like decades-old aerial photographs that could include your ancestor's house and property. If you're able to visit the library in-person, ask a librarian where these items might be found. Or you can discover where they're housed yourself, if you take a look at the library's special collections information, usually found on their website. If you're searching online, photos can usually be found under tabs like "Local Archives > Area Photographs" (or similar names). There could be a photograph of one of your ancestors tucked away in a collection that you're not even aware of!
Newspapers
Newspaper archives are some of the best resources that you can find at your local library. They might include your ancestor's hometown paper, particularly if you're searching in a county library that will include papers for multiple towns in their vicinity (see later in the article). Luckily, these papers will sometimes be digitized, and you can do searches for keywords and names much more easily than searching through the physical papers in the library building, but obviously any newspaper is far better than none!
If you're looking on a library website, there might also be links to that area's newspapers via NewsBank, which may require logging in with a library card or paying for a subscription.
Local Histories
A local library might have that hard-to-find or out-of-print history of your ancestor's hometown that you've been wanting to check out for years. Again, this is where either visiting the library or utilizing interlibrary loan can come in handy (as discussed later). Don't underestimate the possibility that one of your ancestors' names could be hiding deep within a history text! At the very least, area histories can provide a better illustration of what your ancestors' lives were like at a certain time period. Placing relatives in context is an important tool for any genealogist to learn, and researching in these books can really put that into practice.
Online Resources
Many libraries will host external links on their sites, sometimes under tabs labeled "Research" (as we discussed before, getting to know the library lingo is useful)! If they have such a page, you could be delighted to find links to genealogical projects such as the local GenWeb.org page (very useful if you're researching cemeteries), NewsBank (see above), local genealogy sites, and further resources. It's vitally important not to dismiss the links section if you see mostly links to Ancestry.com, FamilySearch.org, or other websites that you're already familiar with. Sometimes, more specific websites for the area can be found sprinkled among these major sites—you just have to look closely. For example, a library might link to a Flickr collection where they have amassed a treasure trove of digitized items (such as maps and photographs), which you definitely don't want to overlook.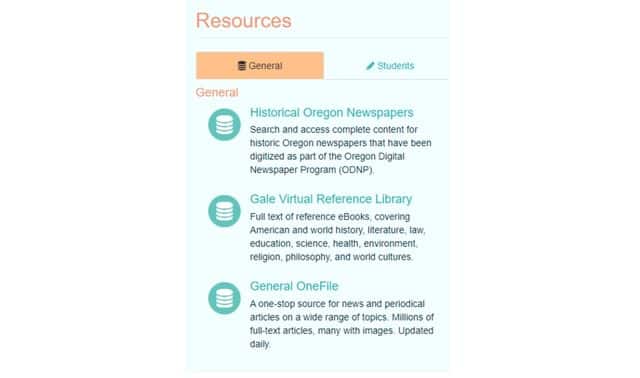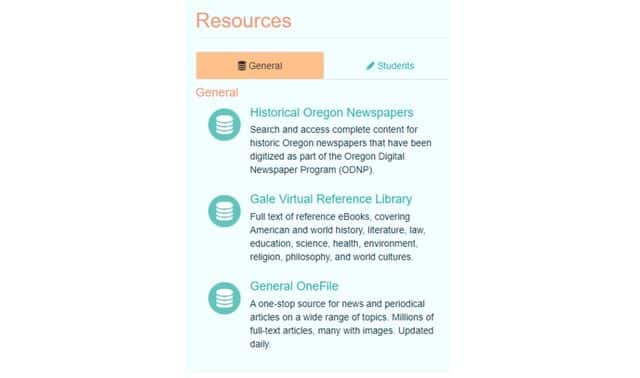 City Directories
If you've been doing genealogy for a while now, you're likely aware of how useful city directories can be. In essence, they're snapshots of a town's residents and addresses for a particular year, and are helpful when attempting to pinpoint where an individual ancestor lived or worked during those crucial between-census years. Luckily, many libraries include links to (or have digitized) city or county directories. If there are gaps in the city directory dates but you assume there should be more, that's a good hint to keep researching.
Every town is different, and each library could have something of their own—a particular collection or record set that you might not think of yourself. That's why it's important to go into a library search with an open mind and a sense of curiosity. For example, some libraries offer recordings of interviews with the town's older residents in order to capture the history of bygone days and these offer valuable resources for historians and genealogists. If you're lucky, you may be able to track down interviews with people who knew your ancestors back in the day—you never know until you look! And don't ignore the possibility that the library of a smaller town may offer oral histories—many libraries and staff are dedicated to preserving the history of their town.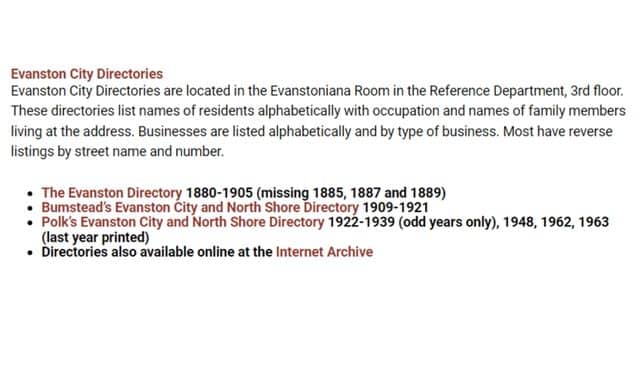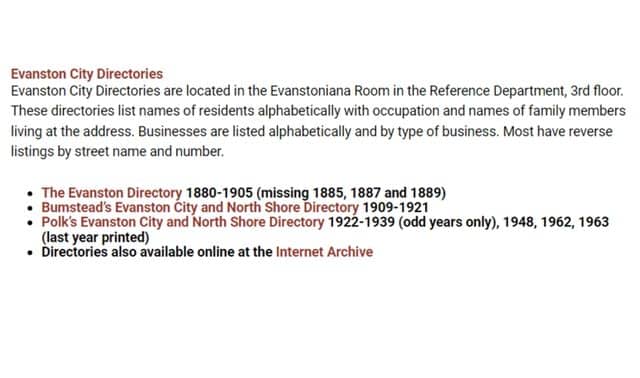 An important note: if you're ever stumped in your search for one of these items on a library site, don't automatically assume that such a service/item does not exist. Sometimes doing searches on the site for particular keywords can help, and don't hesitate to contact a librarian for help if you feel like you're missing something. This is especially helpful if you're able to visit the library in question; talking to a librarian about the locations of items is going to ensure that your search is much smoother.
When You Go in Person: Tips for Effective Library Genealogy Research
Maybe you actually live in a town where your ancestors grew up, got married, and raised their families. If so, you're in an unparalleled position to get the most out of your library visits! The chances are strong that you will find something in your local library that pertains to your ancestors or their relatives, friends or associates, which could lead to some very exciting discoveries. And you won't be limited to packing all of your research into a visit or two—this could be an ongoing quest to really delve deep into the resources at your library, especially if they have many years of newspaper archives only on microfilm!
Not to mention, making a trip to your local library to do research gives you the opportunity to talk with the librarians and other staff, who may have knowledge and search strategies that cannot be readily uncovered with a quick Google search. Here are some tips to help you make the most of your trip, whether you're venturing just across the street or several miles away.
Go Prepared With a List of Key Research Topics
If you only have a day or two to research in a library (for example, if you're making a special trip to the town in question), make the most of your time there by preparing a list of items you're interested in. This list will guide you through your library visit and make sure that you don't forget anything you want to look at. If you end up with a sizable list of records to check out and limited time to look at them, you may want to divide up your list into priorities—which records are the most important? Which ones could you save for a later visit, or look up online?
Try not to become overwhelmed by the sheer number of records available at your fingertips. Making a list of your goals and checking off your list over time by order of importance can help you stay on task without getting too intimidated.
Also keep in mind that sometimes libraries have lists of which newspapers have been microfilmed or not. That way, you can see if the date range you're looking for actually exists before spending too much time hunting it or having a librarian helping you hunt it down.
Try Using WorldCat to Get Hold of the Resources You Need
WorldCat is an amazingly helpful website that connects you to libraries all over the country and, as the name implies, all over the world! The key is to establish what item you're hoping to find. If it's a specific family history book or magazine or set of newspapers, go ahead and do a lookup in WorldCat and see what you can find.
Chances are, you'll see the item pop up in numerous libraries, and then you can choose the one that's closest to you and plan a visit to that library to check out the item.
Be Specific With Your Queries
It's okay if you don't know everything that you want to look for when you get to the library; part of the research process is learning new things as you go. Still, if you're asking a librarian to do lookups in a newspaper, make sure you have adequate information to provide them about what you're looking for. The more information you can provide, the more effectively they will be able to search.
The key is to establish what item you're hoping to find. If it's a specific family history book or magazine or set of newspapers, go ahead and do a lookup in WorldCat and see what you can find. Chances are, you'll see the item pop up in numerous libraries, and then you can choose the one that's closest to you and plan a visit to that library to check out the item.
Experiment with Lookups
There are often ways you can request photocopies or PDFs from the library, if there are onsite-only records that you're hoping to search. This can be especially handy if you are unable to make the trip to your library . All you have to do is reach out to the library via phone or email and inquire about availability. Sometimes they will charge fees for scanning and then deliver a PDF of the scan to your inbox—talk about convenient!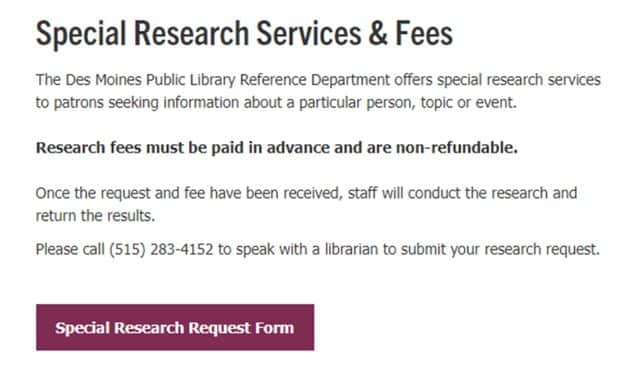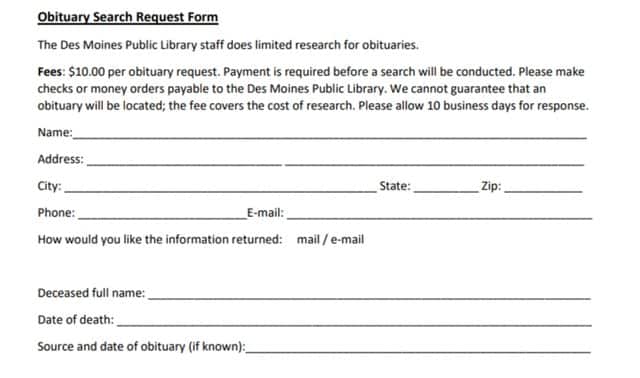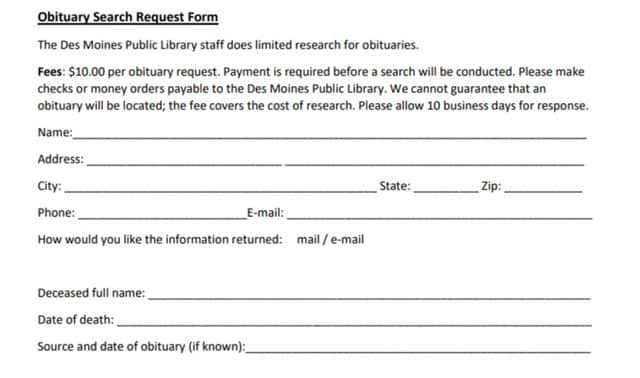 Some libraries have special services set up for finding obituaries in their newspaper archives, and you may be asked to pay a fee to cover scanning, postage, etc. If you're accustomed to online searching sites, this can seem like a lot of steps at first, but it's definitely useful if there's a particular obituary you just haven't been able to find anywhere else. Libraries offer so much to patrons at no cost, so it can feel great to repay a librarian for their time on a search like this.
Check Out Interlibrary Loan
If there are specific family history books, compiled genealogies, or special microfilm records that you're hoping to find, requesting them through interlibrary loan can work well. That way, those valuable items can simply be delivered to your own library, where you can peruse to your heart's content from an extremely convenient location.
BONUS: Donate to Show Support
Not all libraries require payment for their lookup services. If they don't, making a donation to the library is a helpful way to compensate them for their time and resources. As a side note, some libraries accept donations of your own family history items! Take stock of your genealogy resources and ask yourself if they be of interest to a library collection (if they're of particular historical significance, or if they're especially relevant to the area, such as a family with a long rooted history in the library's town). For example, Sarasota County Public Library provides a handy list of materials that they accept.
This can be a great option if you're looking to downsize your own personal collection of genealogical memorabilia but want to ensure that it's preserved for future generations or other interested researchers. This is another way of giving back if you've utilized the library's services.
Tips for Using the Local Library's Online Resources for Genealogy Research
What if you can't make the trip to a local library but could still benefit from the resources it has to offer? It turns out, there are research resources and strategies that you can employ to get the information you need:
Find the Local Library of Your Ancestor's Hometown
Pinpointing the exact town where you'll be likely to find pertinent records for your ancestor isn't terribly hard, but discovering the best way to use that library's collections may not be immediately obvious. You may have more luck going directly to the library's website rather than just Googling towns and names + library name. In my experience, Google does not always zero in on the genealogical items you're looking for.
The records you'll be looking for are often found on a library website's main list of tabs. Typically, you'll see links labeled "Resources" or "Genealogy" or "Research." If you see anything along those lines, chances are you're heading in the right direction!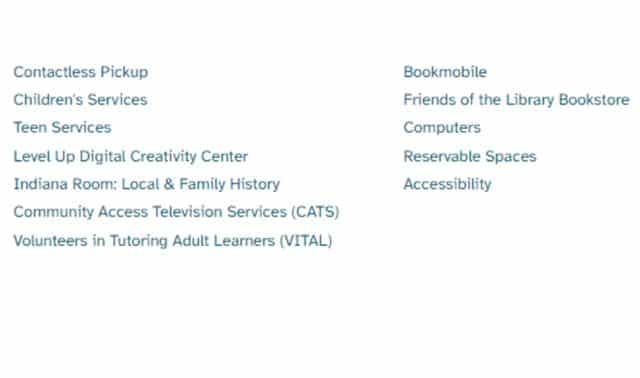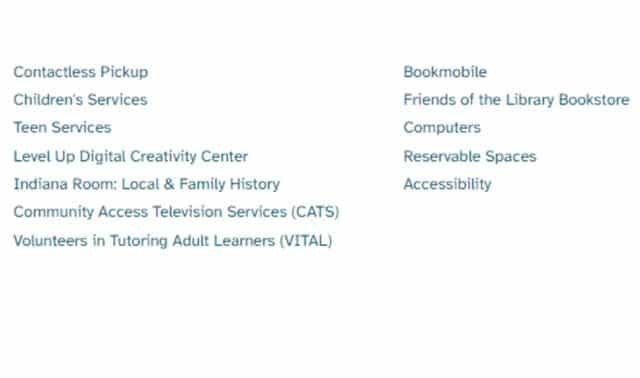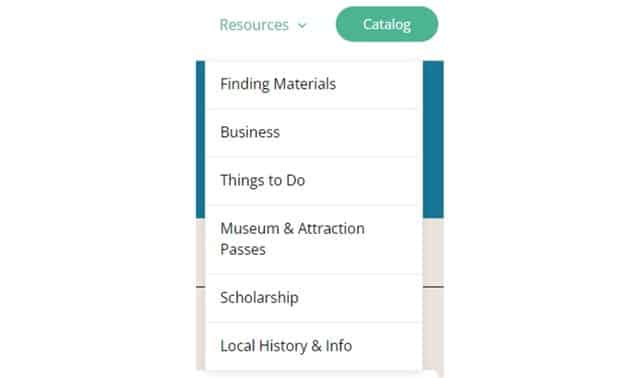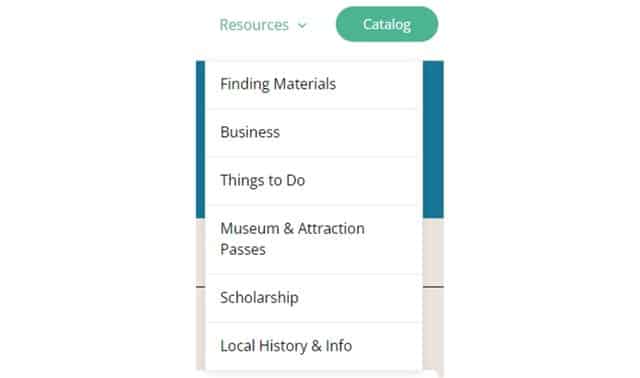 Work Backwards with Internet Archive
Don't have many names to search? No worries! Even simply knowing the name of your ancestral hometown's library can really help your searches. For example, if you're searching on the Internet Archive site and are hoping to find genealogical records, you can narrow down the thousands of results by filtering only the name of your ancestor's local library. For instance, sometimes libraries will house their newspaper collections on sites like Internet Archive, and you can find them by doing this backwards search.
Ask Your Local Library About Subscription Sites
Many libraries are connected to subscription sites such as ProQuest, Ancestry, Findmypast, MyHeritage, Fold3, and others. Contact your local library to learn what services they offer and what steps you need to take to gain access.
Take Advantage of the Services Offered by FamilySearch
Prior to 2017 when the Family History Library stopped circulating their microfilm to other libraries, a researcher could visit a local FamilySearch-affiliated library (perhaps even in their own hometown) and ask them to send microfilm your way. While that's no longer a possibility, other methods have sprung up in its place. With their amazing records request system, you can request files of records that are limited to viewing at the FamilySearch Library, a method that doesn't even require library access and is free.
You can also sign in to the site to access many of those records yourself (no waiting!) if you visit one of those affiliated libraries or FamilySearch Centers. Fortunately, they have a handy tool on their site where you can check to see where the closest FamilySearch library is near you. (They have locations all over the globe!) Or take a look at this list of affiliate libraries.
BONUS: Try State and County Libraries As Well!
Let's say that your ancestor hailed from a very small town, and the local library doesn't have the wealth of resources you're hoping to find. Don't give up yet! Town and city libraries aren't the only ones with claims to genealogical collections. State and county libraries often have records for many towns included in their archives. It's easy to think that a major state archive won't have the small-town records you're looking for, but that's not always the case.
I've also found that researching via county rather than city is often the way to go, especially if the area you're looking in is more rural. Counties are more likely to have record collections stored in their own archives, or in state archives. Get creative, and don't be afraid to keep looking if you strike out the first time. The key to success in libraries is to be patient and resourceful.
Also, don't limit yourself to one locale—try researching other libraries in towns that your ancestors may have occupied. One of those libraries may be housing old local newspapers. Sometimes you can find them in places you wouldn't expect—for example, you might find a Michigan newspaper housed at a Wisconsin historical society, as I once did, or a county paper housed at the library of an adjacent county. This is why it's important to familiarize yourself with the location of your ancestor's hometown—was it close to the border of a different state? Was the county absorbed into another county at some point?
Local Libraries: Potential Genealogical Treasure Troves
In closing, researching in local libraries—whether your own or your ancestor's—can be extraordinarily fruitful. At the very least, looking through a library's genealogical offerings can get you thinking more creatively about where to locate important records that could pertain to the ancestors you seek. You can also take much of this information and apply it to historical societies or other archives—the skills you gain doing this can translate to many other avenues of research.
The best part is that you can do this for literally any town or county where your ancestors lived. There are so many libraries and collections out there waiting to be discovered! All you have to do is arm yourself with patience and ingenuity, and you're already halfway there.
Related Reads