Sign up for the Family Tree Newsletter Plus, you'll receive our 10 Essential Genealogy Research Forms PDF as a special thank you!
Get Your Free Genealogy Forms
"*" indicates required fields

In this multi-part blog post I'm tackling a yard long picture that someone showed me at Rootstech. Clay Nunley approached my booth with a picture of what appears to be a whole town posed around a locomotive. It's an amazing picture. Each week I'll delve into a specific detail. The final column will show the whole picture.
When faced with an oversized image, it can be hard to focus on what detail to research first. An embossed name and location in the bottom right hand corner attracted my attention.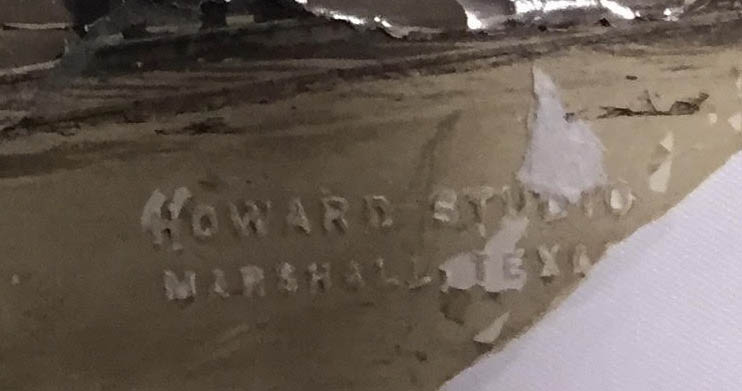 Photographers usually bought pre-printed card stock with their name on, but they could also buy embossers similar to those used by notaries only imprinted with their name and/or location. That's what I spotted in the corner.
"Howard Studio Marshall, Texas"
It's as good a place as any to start revealing the mystery behind this image.
Google it: Only one match showed up for other images taken by the Howard Studio. It was of a Reverend from Storer University.
Search the News: Bingo! I used Newspapers.com and entered the name of the studio. There is a lot to love about the map on the left side of the search results. It makes it easy to narrow results. I clicked on Texas and found what I was looking for. There were a series of ads for the studio in a newspaper called the Marshall Messenger. The studio seems to have flourished in the 1920s.
Now let's see if I can narrow the date using other clues.