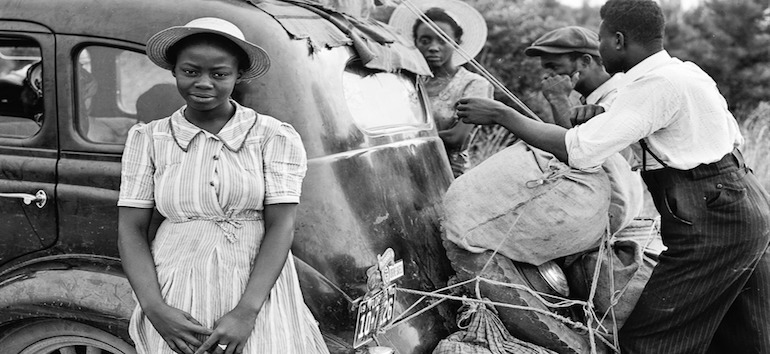 Tune into the February 2010 episode of our podcast, which features tips on African-American genealogy, newspaper preservation and tips for getting your genealogy in shape.
Ep. 21: February 2010
Podcast: Play in new window | Download
Subscribe: RSS
In this episode:
---
The Editor's Desk with Allison Stacy
Lisa chats with Allison about the educational opportunities at Family Tree Magazine.
---
News from the Blogosphere with Diane Haddad
In honor of Black History Month, Genealogy Insider Diane Haddad discusses genealogical resources for African-American research.
---
Top Tips: Shaping Up
In today's Top Tips segment we're going to get into genealogical shape with Sunny McClellan Morton, author of the article "Shaping Up" featured in the March 2010 issue of the magazine.
---
Best Websites: DearMYRTLE
We get some homespun genealogical advice from genealogy blogger DearMYRTLE.
---
Safe Keeping with Grace Dobush
Premiering in this episode is the new preservation segment Safe Keeping with our own in-house preservation expert Grace Dobush, who discusses preserving old newspapers.
---
Your Host: Lisa Louise Cooke
Listen to Lisa Louise Cooke's Genealogy Gems and Genealogy: Family History Made Easy podcasts in iTunes and visit her website for great research ideas, podcast episodes and videos.
Have fun climbing your family tree!