Sign up for the Family Tree Newsletter Plus, you'll receive our 10 Essential Genealogy Research Forms PDF as a special thank you!
Get Your Free Genealogy Forms
"*" indicates required fields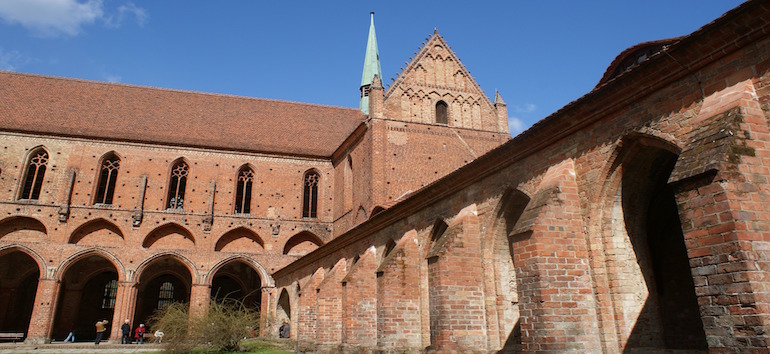 Learn about your immigrant ancestors with tips and tricks for researching Germany, Norway, the Czech Republic and more.
Ep. 66: November 2013
In this episode:
---
News from the Blogosphere with Diane Haddad
Genealogy Insider Diane Haddad brings us up to speed on the latest news from the blogosphere.
---
Top Tips: Religious Records
Religious records are key to tracing your German roots in Germany. Rick Crume stops by to guide us to our German ancestor's church records using the six steps he outlines in his article "Going to Church" from the November 2013 issue of Family Tree Magazine:
#1 Acquaint yourself with German church records
#2 Identify your immigrant ancestor's parish
#3 Check online church records
#4 Rent FamilySearch microfilm
#5 Write to German churches
#6 Contact German Archives
---
101 Best Websites: National Archives of Norway
One of the shining stars on the Internet that offer rays of research hope for those with Norwegian heritage is the National Archives of Norway's Digital Archive. Lisa's special guest: Yngve Nedrebø, Chief archivist at Riksarkivet.
---
Family Tree University: Discovering Your Czech and Slovak Roots
Researchers with Czech or Slovak roots often battle certain brick walls—do surname issues, border changes and language troubles sound all too familiar to you? Lisa A. Alzo, a specialist in Eastern European genealogy, and she discusses some of the tools and tricks for tracking down those hard-to-find ancestors from the Austro-Hungarian Empire and Czechoslovakia, which she covers in her Family Tree University class, "Discovering Your Czech and Slovak Roots: Strategies for Searching Over Here and Over There."
---
The Publisher's Desk with Allison Dolan
Allison gives us her picks for this month from the Family Tree Shop.
---
Your Host: Lisa Louise Cooke
Listen to Lisa Louise Cooke's Genealogy Gems and Genealogy: Family History Made Easy podcasts in iTunes and visit her website for great research ideas, podcast episodes and videos.
Have fun climbing your family tree!