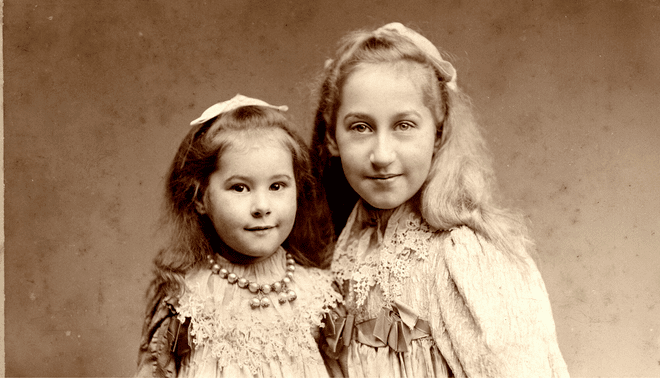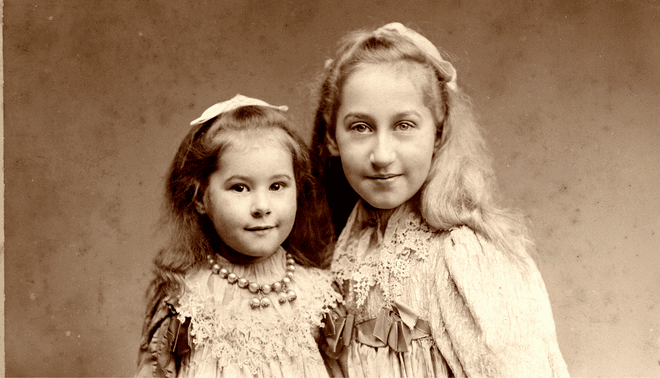 In 2001, Congress first passed a resolution, introduced by Sen. Orrin Hatch of Utah, who wrote, "By searching for our roots, we come closer together as a human family." Since then, Family History Month as been observed annually during the month of October. Family History Month often brings great opportunities to improve your genealogy skills, find out about new resources and meet others who share your passion for the past! Check program schedules for your local library and genealogical society to see what's going on near you. If you don't have time to head out to a Family History Month event, here are plenty of ways to acknowledge the holiday at home by working on your own family story. 
Table of Contents
---
Dedicate a full day to in-person genealogy research
For all the internet's charms, it doesn't have everything you need to find your family tree. Eventually, you'll have to pack your bags, buckle your seat belt and get yourself to the state archives or library that has your ancestors' records. Use these tips to prepare for your trip and help make the most of your research time.
1. Find out which records can be found where
Keep a running list of records you need, and which repositories hold those records. You can search online catalogs or finding aids for most facilities, or request brochures outlining their collections. See if you can find any indexes to the records online or at your local library. Here are the state and local facilities you're most likely to visit:
State archives and libraries
State vital-records offices
State historical societies
Local libraries and societies
2. Prepare your research strategy
You've got a limited amount of research time when you're away from home, and it's easy to become overwhelmed in a large, busy facility. Familiarize yourself with the library and organize your research by following these suggestions:
Prepare a file with information on the facility
Pack only the files you need
3. Develop your on-site research routine
After a few trips to libraries and archives, you'll develop a comfortable research routine. These tips work well:
When you arrive, stake a claim
Get an idea of the facility's setup
Get down to business
Marcia Yannizze Melnyk
More Resources
---
Discover the best genealogy websites for beginners
If you're just starting to research your family history, you need a search strategy. There are so many places to go for online genealogy records and websites to learn about your heritage. You want resources you can find online that are the most current, richest with ancestral information and the easiest to use. Our list of 25 beginner-friendly websites will get you started.
Sunny Jane Morton
More Resources
---
Have children interview a relative
Not only do family interviews bring families closer, they're also a great way for kids (and their parents!) to learn about their family history and history in general. And a reluctant interviewee may be more likely to open up when the interviewer is a younger family member.
Of course, family history interviews aren't limited to just kids and their elders. Interviews are a great way for adult genealogists to fill in holes in their family history research, especially during family reunions.
Diane Haddad
More Resources
---
Organize your family photos
What family history enthusiast can't claim to own boxes of "stuff." That of course includes photos, which most assuredly don't belong stuffed into that cardboard shoebox on your closet floor. The availability of inexpensive film rapidly expanded the number of photos in our attics, basements, closets, desk drawers and hard drives. So what's an overwrought genealogist to do with all these pictures? Organize them, of course. Here are eight steps to take your family history photo collection from messy to manageable.
1. Survey your collection.
Start your photo-organization project by sorting your pictures by family. Unless your family married folks of the same surname, you'll be able to sort your images by last name, then into family groups.
2. Determine the provenance of the collection.
Establishing the collection's provenance or history of ownership can help you piece together its past and identify the images. For example, knowing who owned the pictures could help pinpoint other surnames represented in the collection.
3. Notice similarities and differences.
Most family collections contain both identified and unidentified images. Instead of immediately focusing on the unknown pictures, study the identified ones. Make a list of known individuals, or annotate your family tree. Then, spread out those identified images and compare them to the unidentified images. Look for facial similarities or multiple images of the same person. Pay attention to backgrounds and props.
4. Identify one image at a time.
After you've done the initial survey and compared photographs, it's time to focus on one unidentified photograph at a time. Examine each one for clues—photographic method, photographer's imprint, clothing clues and facial features. Try to develop a time frame for the image, and group the images by date.
5. Narrow it down.
It's OK to throw out a photo. It's true: You can give yourself permission to discard, for example, those now-unidentifiable family vacation photos that don't show any people. Ditto double prints and blurry-beyond-recognition pictures.
6. Stock up on supplies.
There are appropriate storage materials for every type of photo, and they don't involve acid or lignin (common in cheap paper) or polyvinyl chloride (PVC; found in vinyl and many plastics). Those elements react with photos and cause fading and discoloration. Investing in the right supplies will save these images for the next generation.
7. Label and scan.
Professional organizers tell folks not to handle a piece of paper more than once, but photos are a bit different. Give yourself two touches: once to scan and label the image, and once to file.
8. File away.
Probably the most common way people organize their photographs is by family name, or in the case of contemporary pictures, chronological order.
Maureen Taylor
More Resources
---
Complete a genealogy task on your lunch hour
Not all of us enjoy the luxury of afternoons open for poking around in libraries, free hours to scroll through microfilm, or whole days to surf the genealogy riches of the internet. Some of us must work to support our genealogy habits and buy such niceties as food and shelter.
But you still can make progress in pursuing your pedigree, even if the only free time you can spare is your lunch break. In just an hour, you can push a bit deeper into the past and uncover something new about what's old. Here are 14 genealogy tasks you can do on your lunch break.
Google your ancestors.
Order a DNA test kit.
Request a death certificate.
Visit your local Family History Center.
Join a genealogy society.
Watch, listen and learn with a genealogy YouTube channel, webinar or podcast.
Use the library.
Update your family tree.
Back up your family tree files.
David Fryxell
More Resources
---
Engage kids with a genealogy activity
You know your enthusiastic cries of "Let's look at vital records indexes!" probably aren't going to make your kiddos' pulses race. So how do you show them that learning about dead relatives can be just as fun as playing video games? These six activities can be tailored to any age, or you can explore more ideas specific to different age groups.
Excavate Grandpa's attic or basement
Countless treasures and stories hide among the old "junk" packed away in boxes and trunks. Let kids root through Grandma's hat boxes, Grandpa's model train set, old clothes and other treasures. These mementos give children a glimpse of their relatives' younger years and show them how times have changed. Make a special effort to pull out items from a parent's childhood—Mom's Barbie dolls or Dad's high school science project, for example—so kids can see what their mother or father was like at their age.
Tour the cemetery
Visiting family grave sites shows children that their ancestors were real people. They'll also learn about the clues found in cemeteries, a lesson they'll appreciate if they start doing genealogical research on their own. Point out ancestors' tombstones first, then other family members'. Explain everyone's relationships to each other, and how they're related to the kids ("This is Great-great-grandpa's sister Mary. That would make her your third-great-aunt."). Bring a book on gravestone art such as Allan Ludwig's Graven Images: New England Stonecarving and Its Symbols (Utah State University Press) so the children (or you) can look up what the symbols on the headstones mean.
Throw a birthday party for an ancestor
A birthday celebration is a fun way to teach kids about an ancestor's life and times. You might start with your grandmother or grandfather—someone you knew but the kids didn't—and celebrate the way the family did when that relative was still alive. Maybe even wrap up a few mementos of that person as "presents"; when the kids open them, you can share the story behind them. Or choose an ancestor who lived during a time period kids would recognize, such as the Civil War or Colonial times, and celebrate the way your ancestor might have back then.
Prepare Great-grandma's favorite family recipe
Don't keep Great-grandma's apple pie recipe a secret—at least not from the kids. Instead of prompting thumb-wrestling matches over who gets the last piece, your family's generations-old favorite recipe can keep Grandma alive in her great-grandchildren's memory, even though she may have died years before they were born. Children will learn that creativity and patience were important ingredients in heirloom recipes.
Make a family trivia game
A family trivia game is a good activity for family gatherings because you can draw on many relatives' memories and experiences. Everyone can brainstorm questions, focusing on close family members first: What is Dad's favorite color? Which famous singer did Aunt Lucy write love letters to? Use your genealogy information to extend the questions to more distant generations: Which country did Great-great-grandpa Heinrich emigrate from? Then let the kids turn the trivia into a game.
Create a time capsule—in reverse
If your ancestors had left a time capsule, what would have been in it? Pick an ancestor and try to create a snapshot of his or her life. If you have objects such as photographs, recipe cards or diaries, make copies and include them in the time capsule. Kids can also re-create "artifacts" from the chosen ancestor's lifetime using historical and genealogical facts. For example, they could use a marriage date and place to make up a wedding invitation. Create a newspaper page detailing the important events of the time. Show the trendy fashions that ancestor might have worn. Have kids draw or print out a picture of what a dollar looked like (click here for images of historical US currency) and find out what it would be worth in today's money. Display the "artifacts" in a scrapbook or on a family website.
More Resources
---
Tackle a project that will leave a family history legacy
You've spent years digging up data and stories to breathe life into the grandparents and great-grandparents who've made your existence—and your children's—possible. But what are you doing to ensure your family's legacy will be around after you're gone? What are you doing to ensure your family history treasures survive you? Here are 16 projects that will help you leave a legacy for your family. (Feeling a little more crafty? Check out these 13 DIY family history crafts.)
1. Start scrapbooking.
Only your imagination limits the scrapbooks you can create. There's the standard heritage album, but also consider these five themes:
Family reunion scrapbook
School scrapbook with yearbook pages and memorabilia.
Cemetery scrapbook with grave marker photos, plus death certificates and obituaries.
Immigration and migration scrapbook with maps, passenger lists, passports and naturalization records.
House scrapbook with deeds, pictures and information on the people who lived in each house.
Photo albums and books are a natural legacy project. Just be sure to identify the photos with names, dates and places.
3. Transcribe diaries and letters.
Are you one of the lucky genealogists who's inherited an ancestor's diary or letters? Not only do you need to think about preserving them for the future, but you also should consider ways to make them accessible to other family members.
4. Put your family history into words.
Try one of these projects:
Essays: Compile a collection of essays on topics such as your own experiences or memories of relatives.
Articles: Genealogical society journals and newsletters are good places to publish your research results or tell other researchers about a brick wall you've conquered.
Letters: Whether you mail them or not, compose letters to the youngest members of your family to tell them what life was like when you were growing up.
5. Know your needlework heirlooms.
If you've inherited a family tree sampler, make sure you're displaying it in archival materials away from sunlight, or storing it in acid-free materials. You also can create your own family tree sampler or quilt using patterns from your local craft store.
Let your descendants know all about you with one of these projects:
Journal or diary
Research journal: Keep track of your searches and the results, but also report your joys, frustrations and feelings about the search for your ancestors.
Memoir or autobiography: A memoir focuses on one aspect or part of your life, such as your college years, the 1970s or your military service. An autobiography details your whole life.
8. Interview a relative.
Never leave for a family reunion or relative's house without a way to record family interviews. You don't have to plan a formal session; impromptu talks work just as well.
9. Inventory ancestral artifacts.
Now's a good time to create an inventory of your family artifacts, even those in your relatives' possession. Photograph each item and record the following information:
how the item came into the possession of its current owner
the owner's name and address
a description of the item
family stories associated with it
the date it was made or acquired
10. Display family photos.
As you collect photos of your ancestors, frame their faces for a family tree wall display.
11. Digitize your research.
Digitally preserving your family history is an easy way to share it with family members who live near and far. Compile scanned photographs and documents along with family stories, and create a family website.
12. Feast on family food heritage.
Gather family recipes to create a cookbook or website for your kin who like to cook. Along with each recipe, include a photo of the dish and the cook who's most famous for it.
Do you send an annual holiday letter summarizing your kids' and spouse's activities for the past year? File each one with your family history research, or keep a notebook of letters that you've written and received from others.
14. Create a family history calendar.
Buy a special calendar to record ancestral events, such as births, marriages and deaths.
15. Create your own family newspaper.
Fill it with clippings you've found about your ancestors, including obituaries, news articles, marriage and birth announcements. Publish you paper annually as a holiday tradition.
16. Write a family health history.
By writing a family health history, you can help your loved ones stay well while sharing genealogical facts.
Sharon DeBartolo Carmack
More Resources
---
Honor an ancestor's memory by creating an online memorial
Online memorials are a lovely option for family and friends who want to share stories of a deceased loved one. In addition to your memories and tributes, it's a great way to share pictures and condolences. There are a lot of options these days and many of them are very easy to use. If you're looking to create a page for someone you've lost, these are some of our favorite options.
Sunny Jane Morton
More Resources
---
Learn about (and prepare) a favorite family recipe
With so much time being spent in the kitchen and with family recipes on our minds, now is an especially good time to preserve your family recipes and the stories that go with them. Here are seven easy steps for finding, saving and celebrating your family's "resilience recipes."
Study food history.
Note any changes—and add new recipes.
Be inspired and find comfort in cooking family recipes.
More Resources