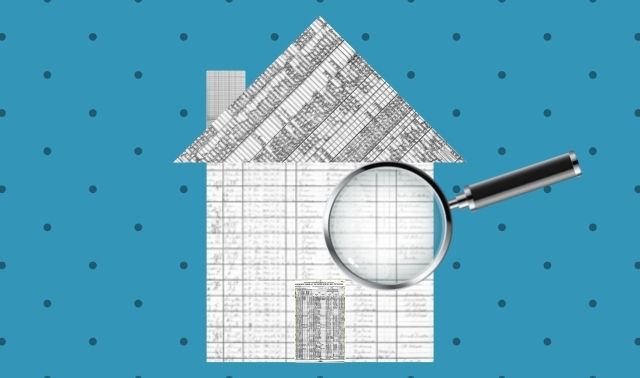 I was afraid I'd never find my Norris family in the 1870 census, despite searching every which way for my third-great-grandfather Edward Norris and other members of the household.
However, I decided to make one final attempt. One night I went home and tried a strategy we often recommend in Family Tree Magazine: Find a neighbor, then browse. And it worked!
One way to browse census records is to figure out which census enumeration district (ED) the person lived in, then page through schedules covering that ED. But the right ED isn't always the easiest to find. This strategy worked better for me:
Step One: Locate the address
First, I looked in city directories for my ancestor's address in 1870, or as close to 1870 as I could get. The Public Library of Cincinnati and Hamilton County Virtual Library has the digitized 1870 Williams' Cincinnati Directory (as well as many other years) for free. Here he is (misnamed Edwin), at 368 Broadway, the same address where he died in 1890.
Step Two: Locate the neighbors
Now to find a neighbor to search for in the census. The city directory was a PDF on the library website. I hit command-F to bring up the Find window and typed 368 Broadway. Here's a neighbor, Caroline Niehouse:
I searched the 1870 census for the neighbor. I got only four results, one of which was Caroline "Nichaus." Here's her family:
Step Three: Browse the census pages
I started browsing the census pages—and then stopped. When I moved up the page, my ancestor's household was just above Caroline's. I recognized the first names and Edward's occupation, stonemason:
The enumerator's handwriting is lovely, but I don't think I ever would've read "Norris" from this:
The family is indexed as "Nalas." I added an annotation with the correct name in Ancestry.com, so it'll be easier to find. "Nalas" family members probably were included in my results when I was searching for names, but Irish Edwards, Elizabeths and Catherines being quite common, I had a ton of results and didn't click on these particular matches.
If you ever do need to find a census ED, One Step Web Pages by Stephen P. Morse has tools to help you find EDs for 1880 through 1940, plus 1870 in New York. (Scroll down to the Census section.) You'll need to know the house number and street, and it helps to know cross streets.
Related Reads