Sign up for the Family Tree Newsletter Plus, you'll receive our 10 Essential Genealogy Research Forms PDF as a special thank you!
Get Your Free Genealogy Forms
"*" indicates required fields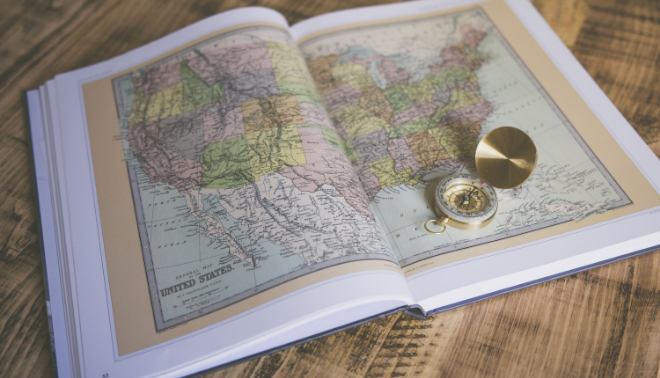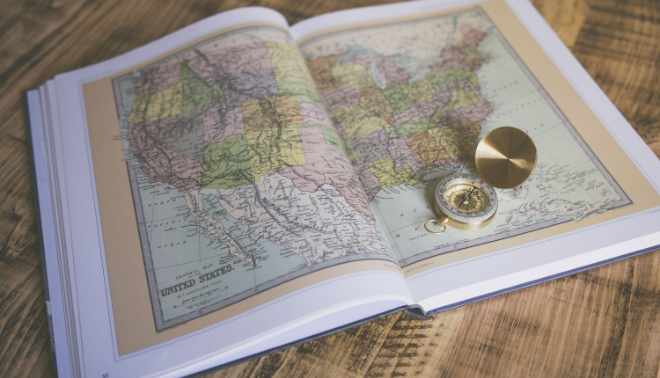 You might be tempted to think that all geographical resources are created equal, but the truth is less straightforward. Maps range in variety and type, from old maps to Sanborn maps everything in between. Depending what you're trying to learn about your ancestor's hometown—and where that place is located—you'll find these different kinds of resources helpful.
Maps
When you first think of geography, you probably think of maps. In addition, to telling you the location of your ancestral town, maps provide geographical context. For example, was the village in a forest, in the mountains or on a seacoast? Maps will give you insight into the typography of the land. Do you know if it was rural or part of a major city? What nearby towns might have your ancestor's records? Where are the closest administrative centers likely to hold civil registrations? Maps hold the answers to these questions and more.
You'll find a variety of modern and old maps online. Here are a few of my favorite sites:
Of course, don't overlook printed and microfilmed maps. Check map collections at major public libraries, college and university libraries, and FamilySearch's Family History Library in Salt Lake City.
Atlases
Historical atlases describe the development of countries. They show jurisdictional boundaries, migration routes, landowners, settlement patterns, military campaigns and other historical information. While Great-grandpa's hamlet might not appear on a modern map, a historical atlas gives an accurate picture of the region at the time it was published. Bookmark these online atlases:
As you saw in the first example, it pays to check library sites for historical atlases and old map collections online. And as a bonus, check out Atlas Obscura. It provides fascinating facts about unusual (and well-known) places, as well as a wide variety of articles that speak to geographical and cultural interest. For those without Eastern European history, there are historical atlases that will lead you to your ancestors as well.
Gazetteers
Like maps and atlases, gazetteers are an essential tool, as they help you understand the jurisdictions your ancestors lived within. These volumes are geographical dictionaries that summarize information about and cross-reference villages, districts and other geopolitical divisions. When you look up a place, you'll learn the administrative district it's in, the correct spelling (or alternate spellings) of the name, and names of local parishes. Some gazetteers even shed light on life in the ancestral village, including population, area, prominent religions, history and even civil records offices. Look up neighboring villages for clues to where a "missing" ancestors may be hiding.
Check gazetteers for multiple years, as parish boundaries often changed. A gazetteer may not list all name variants, and you might find the same name in multiple areas. Narrowing your search criteria by a modern-day place can help. Further, you might want to try the resources at FamilySearch.org.
FamilySearch has an excellent collection of universal gazetteers. You can access many gazetteers (and old maps and atlases) by checking the online catalog for microfilmed items you can borrow through your local FamilySearch Center. You also can find gazetteers in reference sections of most libraries.
Related Reads