Sign up for the Family Tree Newsletter Plus, you'll receive our 10 Essential Genealogy Research Forms PDF as a special thank you!
Get Your Free Genealogy Forms
"*" indicates required fields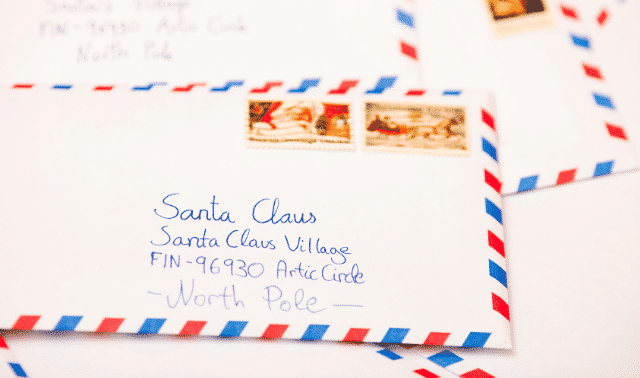 Dear Editor,

I am 8 years old. Some of my little friends say there is no Santa Claus. Papa says "If you see it in The Sun it's so." Please tell me the truth, is there a Santa Claus?

Virginia O'Hanlon
115 West 95th Street
New York Sun, Sept. 21, 1897
Dear Santa Claus,

Please send me an airgun, and a tool box, a little candy and nuts. How is Mrs. Santa-Claus and your self? Do you still have your pretty reindeers or do you travel in an automobile? I remain as ever your friend.

Raymond Waller
221 So. Weber St., Colorado Springs
Gazette-Telegraph, Dec. 20, 1903
Dear Santa Claus,


Please bring me a little cook stove, table, two chairs and a large jointed doll with red hair and brown eyes with lots of nuts and fruit. Don't forget my little nephew, James Arling, for this is just his second Xmas. He wants a rocking horse and a horn that will blow. That's all this year. I almost forgot to tell you I was 7 and live at 1810 Fifth avenue.

Good bye, Santa

Jimmie Edwards
Fort Worth Star-Telegram, Dec. 16, 1908
Although it's difficult to pinpoint when newspapers began publishing children's letters to Santa, Virginia O'Hanlon's famous 1897 letter asking "is there a Santa Claus?" no doubt triggered the trend.
Finding Letters to Santa in GenealogyBank or Newspapers.com
Now that so many newspapers are going digital, it's easier to find a relative's letter to Santa. Try searching on an ancestor's name in databases such as GenealogyBank or Newspapers.com.
You may hit a snag if your ancestor signed the letter using a nickname. A workaround is to search for letters to Santa. I got more than 104,000 hits in GenealogyBank using that search term. Narrow this search by specifying the state where your ancestor lived and the local newspapers. You could find a letter from an ancestor's sibling or other relative.
Sometimes letters included requests on behalf of others, as in the note above from Jimmie Edwards. Or they may mention someone away from home and tell Santa where the person lived so he wouldn't miss them. Some newspapers published letter-writers' street addresses; others included names or a neighborhood.
Also watch for trends in toys. In Colorado Springs in 1908, for example, requests for air guns, skates and of course, dolls, were the most popular.
A version of this article appeared in the January 2012 issue of Family Tree Magazine.