Sign up for the Family Tree Newsletter Plus, you'll receive our 10 Essential Genealogy Research Forms PDF as a special thank you!
Get Your Free Genealogy Forms
"*" indicates required fields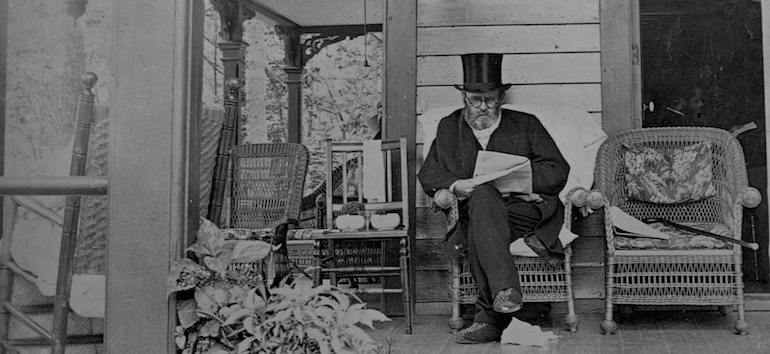 There's a mantra when it comes historical newspapers: If you haven't found your ancestors in them, it probably means you haven't looked at enough of them. Between dailies in metropolitan areas and weeklies in just about every county seat in the nation during the late 1800s and first half of the 1900s, there's virtually no area of the United States that didn't have at least one newspaper – and often several at the same time!
Searching Chronicling America
The Family Tree Historical Newspapers Guide gives researchers the background and organization to maximize their search for ancestors using free and subscription websites, microfilms in state repositories and other newspaper resources such as abstracts in genealogical journals. One of the most important aspects organizing the search is using the US Newspaper Directory on the Library of Congress' "Chronicling America" website.
Here's a quick 9-step guide for using the directory:
1. Navigate to http://chroniclingamerica.loc.gov/search/titles/.
2. Choose Tennessee in the "Select State(s)" drop down.
3. Choose Davidson in the "Select Counties…" drop down.
4. Choose Nashville in the "Select Cities" drop down.
5. Choose 1800 in the "from" drop down and
6. Choose 1900 in the "to" drop down.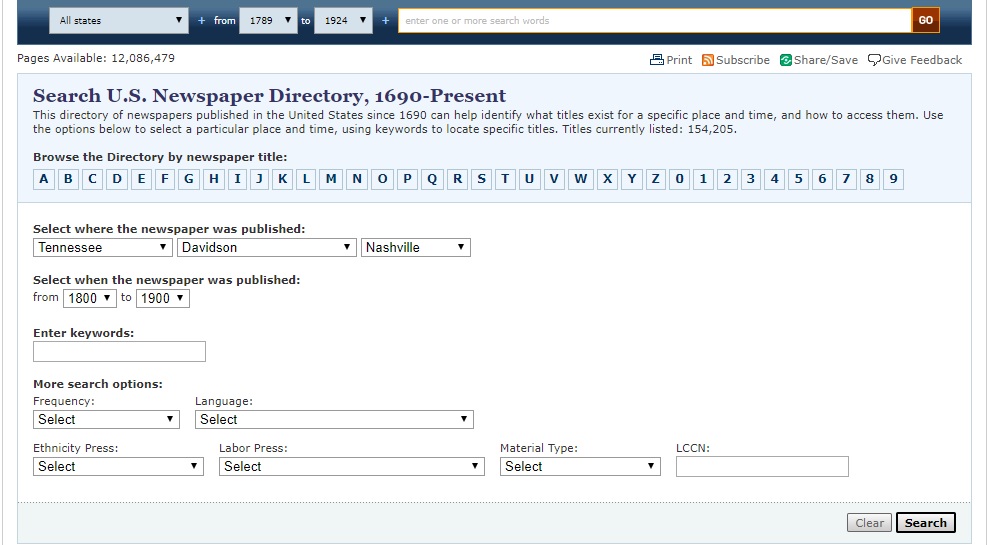 7. Click Search.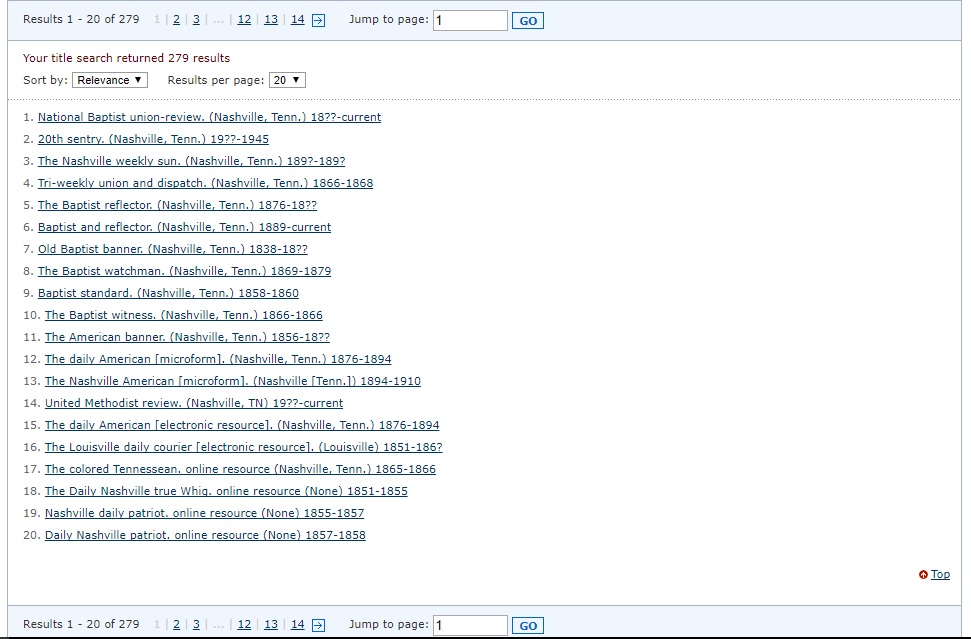 8. 279 results are returned. Use the page numbers or arrows at the top or bottom of the page to navigate between pages.
9. Click the hyperlink for a result to see alternative titles, place and dates of publication, publisher, description, frequency, language, notes, LCCN, OCLC, and preceding, succeeding, and related titles.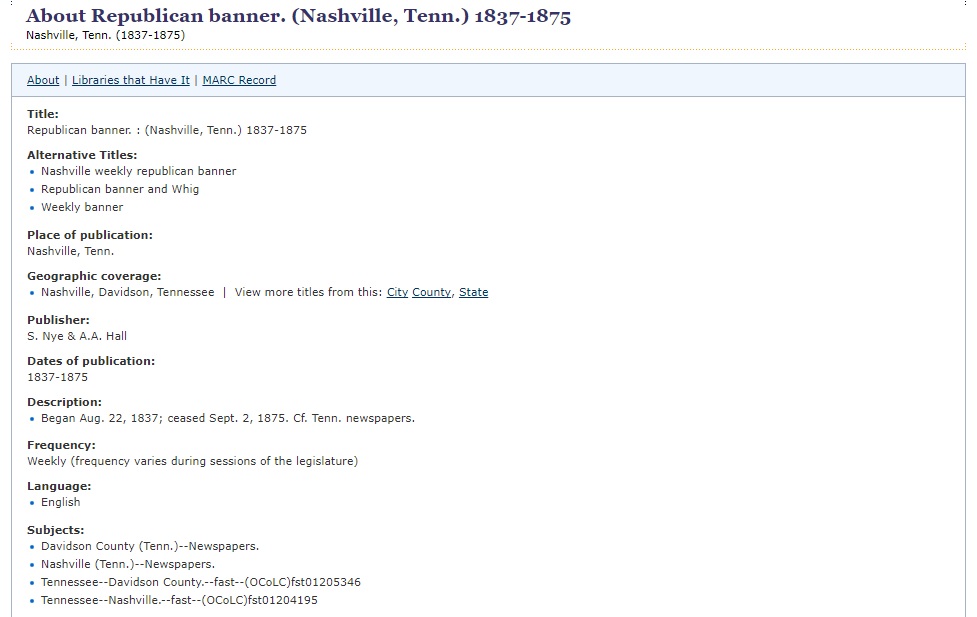 Data Visualization
Another way of attacking the data in the directory is through what Bill Lane Center for the American West at Stanford University's Rural West Initiative calls "Data Visualization: Journalism's Voyage West" (requires Flash).
This takes the data from the US Newspaper Directory and "plotted them over time and space" in an interactive map titled "The Growth of Newspapers Across the U.S.: 1690-2011." From a timeline at the top margin of the map, you can choose any year from 1690 to 2011. The map defaults to a view of the entire United States, but you can zoom in as far as you wish to hone in on a group of states … or the border area of several states … or a single state … or even down to a single city. Once you zoom on a single city a box in the lower left-hand corner will show the newspapers fitting the criteria you've entered – and lead you back to the directory on Chronicling America.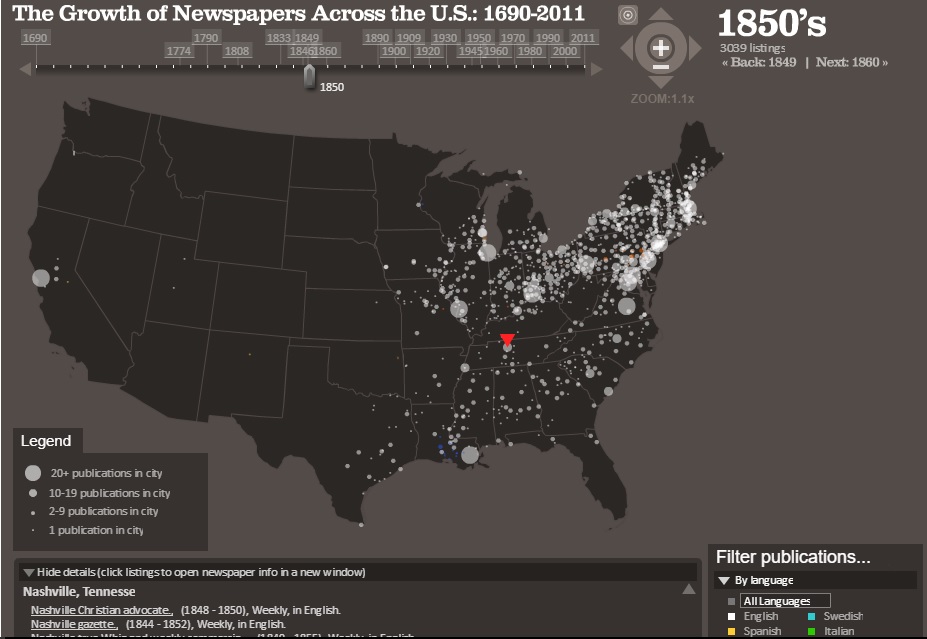 Either way – straight through Chronicling America or using the Stanford Visualization – the US Newspaper Directory is a great tool for determining the full gamut of newspapers that can be searched for a particular place and time period.
Related Reads