Sign up for the Family Tree Newsletter Plus, you'll receive our 10 Essential Genealogy Research Forms PDF as a special thank you!
Get Your Free Genealogy Forms
"*" indicates required fields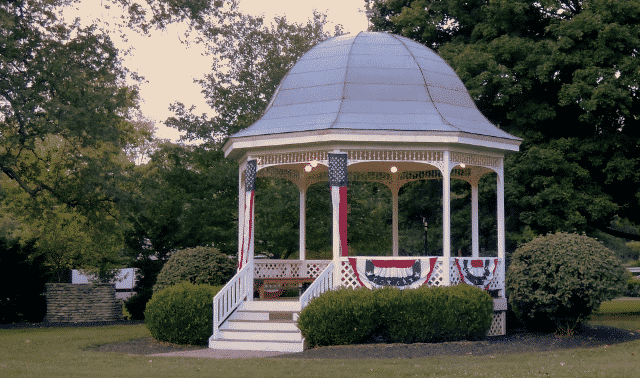 What started as a survey of house histories has turned into a website with genealogy information for an entire community.
In 1995, the women's club in Terrace Park, Ohio—a village near Cincinnati of 2,267 residents and 1.25 square miles—asked every resident to fill out a survey about the history of local buildings.
Leland Cole designed an online home for the data: the Terrace Park, Ohio Building Survey website. Now Cole and his wife, Carol, add to the site with help from the women's club.
In all, the free site describes about 925 buildings. You can find all kinds information, including when a house or other structure was built, what it's made of, its uses, changes made, owners' names and ownership dates, notes about resident families from maps and phone and city directories, and more.
Most listings have links to photos of the property, a deed index and owners' census transcriptions from 1810 to 1930.
The page for 203 Marietta St., for example, tells you the original owners, the West family, occupied the house from 1890 to 1951. Samuel Adams West was an attorney; his family was related to Oliver Robertson of 602 Miami Ave. The page gives birth and death dates for many occupants, transcribes their census records, and has photos showing how the house has changed over the years.
You can use the Terrace Park building survey site in several ways:
Click Search to search for a person's name or other words in building descriptions. You'll get a list of results for related buildings; click one to see information for that building.
Click Street Index to browse to a street name, then click the house number you're looking for.
Use the links on the left side of the home page to browse the site's deed records, census records and burial information.
Click Related Information to read background material on the community and local organizations.
Researching your ancestors' neighbors and associates is one way to get around genealogical brick walls, and it gives you a really good picture of how your ancestor lived. Cole's site—the only one of its kind I've found —provides rich detail for people with Terrace Park ancestors.
To find historical and genealogical information from your ancestral hometown, try clicking around the county's USGenWeb site, visiting the local historical or genealogical association site, and running a Google search on the county or town name and genealogy.