Sign up for the Family Tree Newsletter Plus, you'll receive our 10 Essential Genealogy Research Forms PDF as a special thank you!
Get Your Free Genealogy Forms
"*" indicates required fields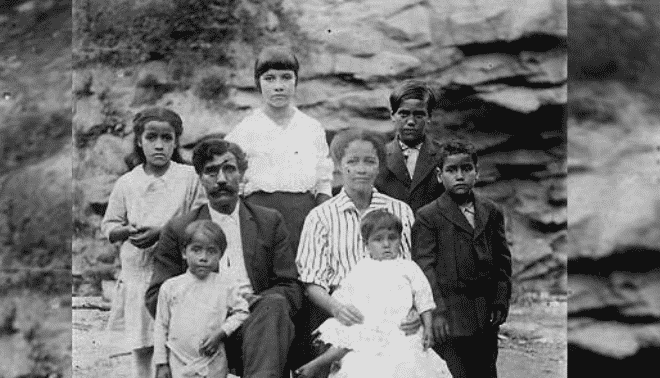 One of the most fascinating genealogy stories to surface in the last decades is the enigmatic story of the Melungeons. Sometimes called the "Lost Tribe of Appalachia," the Melungeons are people of mixed ethnicity who claim varying degrees of Portuguese, Turkish, Moorish, Arabic, Jewish, American Indian and African descent.
Typically, the term Melungeon refers to people from eastern Kentucky, southwestern Virginia, eastern Tennessee and southern West Virginia, according to the Melungeon Heritage Association (MHA), but "related mixed-ancestry populations also include the Carmel Indians of southern Ohio; the Brown People of Kentucky; the Guineas of West Virginia; the We-Sorts of Maryland; the Nanticoke-Moors of Delaware; the Cubans and Portuguese of North Carolina; the Turks and Brass Ankles of South Carolina; and the Creoles and Redbones of Alabama, Mississippi and Louisiana."
Most families in Appalachia have some Melungeon roots, although many aren't aware of them — or try to keep them a family secret. After suffering from centuries of Anglo-American racism, many families have purposely buried their Melungeon ancestry, making genealogical research a challenge.
"It's ironic that our families went to such pains to cover up their heritage and now, 150 years later, we're going to such pains to uncover it," says Carol Huff, a Kentucky native who discovered her Melungeon heritage a few years ago.
Are you a Melungeon?
The hardest question for a genealogist to answer is the first and most obvious one: "Am I a Melungeon or not?" Researching this topic often reveals confusion and frustration with the lack of physical evidence and absence of that elusive paper trail genealogists so intensely crave.
Physical characteristics of Melungeons
The physical evidence may be the most telling. Melungeon traits include:
dark hair and skin with light-colored eyes
stark contrasts in skin and hair color within a single family
American Indian features
a particular type of bump or ridge at the back of the head (usually just above the neck) known at the Melungeon bump
What race is Melungeon?
The Melungeons' origins are still being debated. Some researchers believe they descend from the lost colony of Roanoke, and ended up marrying into American Indian families. Others say the Melungeons descend from the legendary Welsh explorer Madoc, who supposedly explored the southern Appalachian region in the 1100s. Still others theorize that the Melungeons are merely a tri-racial mix of Caucasian Europeans, escaped African-American slaves and American Indians.
Melungeon last names
According to FamilySearch.org, some common Melungeon last names may include:
Bowling (Bolin)
Bunch
Chavis (Chavez)
Collins
Epps
Evans
Fields
Francisco
Gibson
Gill3
Goins
Goodman
Minor
Mise
Moore
Mullins
Osborn(e)
Phipps
Reeves (Rives, Rieves, Reeves, Reaves)
Ridley (Riddle)
Rodrigues
Stowers
Vanover
Williams
Wise
Melungeon people
N. Brent Kennedy, founder of the Melungeon Research Committee and author of The Melungeons: The Resurrection of a Proud People, 2nd edition (Mercer University Press), says the Melungeons are "a people of apparent Mediterranean descent who may have settled the Appalachian wilderness before 1567, 40 years before Jamestown. [They are] a people who almost certainly intermarried with the Powhatans, Pamunkeys, Creeks, Catawbas, Yuchis and Cherokees."
The origin of the word Melungeon is a mystery, too. Some researchers assume the word stems from the French word mélange, which means "mixture." "Yet the word Melungeon as it's pronounced today (that is, muh-luhn-juhn) exists in old Spanish folk songs and usually translates as a disparaging term for a poor person or someone from a socially lower class," says Kennedy. "It's also pronounced identically to the Turkish term melun can and the Arabic melun jinn, both meaning 'cursed soul' or 'one whose life has been cursed,'"
But Melungeons have not always been identified as such. In early censuses, many were listed as FPCs (Free Persons of Color), blacks or mulattos. What's more, today, "some Melungeon groups and individuals have totally assimilated into the American mainstream, while others cling to, variously, predominantly Turkish or Portugese or Native American or African or European roots," according to the MHA.
This makes uncovering Melungeon ancestry difficult. Kennedy learned of his Melungeon past only after being diagnosed with sarcoidosis, a disease people of Middle Eastern and Mediterranean descent are more susceptible to. That diagnosis put him on the trail to discovering his heritage.
If you suspect a Melungeon connection, start with your immediate family and work backward, collecting birth certificates and other documents that might hold clues to your family's heritage. The internet offers a number of resources, as well. Visit the websites mentioned here, or simply search for Melungeon with a search engine. Information is added every day as more and more people discover and embrace their Melungeon roots.
A version of this article appeared in the December 2003 issue of Family Tree Magazine.
Related Reads
FamilyTreeMagazine.com is a participant in the Amazon Associates Program, an affiliate advertising program. It provides a means for this site to earn advertising fees, by advertising and linking to Amazon and affiliated websites.