Sign up for the Family Tree Newsletter Plus, you'll receive our 10 Essential Genealogy Research Forms PDF as a special thank you!
Get Your Free Genealogy Forms
"*" indicates required fields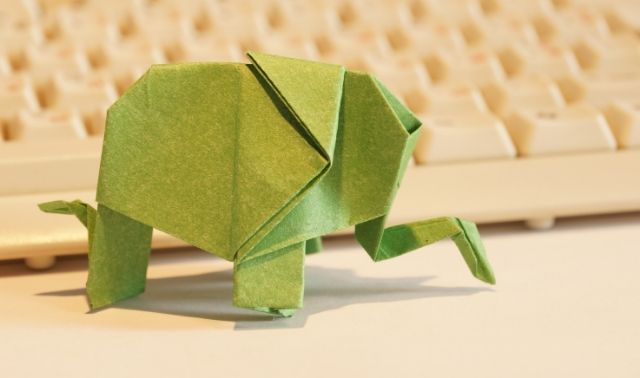 What jumped Elephind.com from a site we'd never heard of to a spot on our list of 101 Best Genealogy Websites? Speed. As spoiled online genealogists, we hate waiting those tedious nanoseconds for results to load. But when you search the 2.6 million newspaper editions from 2,704 titles (and counting) at Elephind.com, hits appear almost before you've clicked Search.
That speedy performance comes courtesy of Veridian software, designed to organize large digitized newspaper collections and make them easily searchable. Veridian also created Elephind.com with the aim of making free digitized newspaper collections more widely accessible. It covers collections ranging from the Library of Congress' massive Chronicling America and the National Library of Australia's Trove to the Door County, Wis., library's dozen titles.
Getting started at Elephind.com couldn't be simpler. You can register, which lets you bookmark finds and add comments, but it's not necessary. Just type, say, an ancestor's name in the box on the home page, click Search and prepare to spend the rest of the day enjoying the results. But you can target your searches more precisely by understanding a few search secrets, which our tutorial will demonstrate.
1. The default search looks for all the words you type anywhere in the newspaper. Similar to Google searching, Elephind.com lets you put a phrase or name in quotes to search for that exact phrase, and use OR to find either term, or put a minus sign before a word to exclude it.

For a proximity search, which finds your terms within a specified number of words of each other, add a tilde and the number of words. I tried a search for my grandfather, Victor Fryxell, adding a ~3 after his name in quotes to also retrieve instances of his first and last name within three words. That way, I wouldn't miss instances of Victor W. Fryxell or Fryxell, Victor. This little trick is likely to become your default for exploring Elephind.com.

You also can narrow your search using the Advanced Search, which lets you choose which type of text to search (headlines only, for example) or narrow by date, country or collection.
2. Your results page lets you refine your matches. Since my family lived in the Moline and Rock Island, Ill., area, I could look under Publication Title and click on the Rock Island Argus link to see just the hits from that publication. (Hits from Minnesota's Little Falls Herald are likely for some other family.) From this part of the results screen, I also could narrow the date range of my matches by the decade. Note, too, that the Rock Island newspaper shows up from two different collections—the Library of Congress' Chronicling America and the Illinois Digital Newspaper Collection. Since clicking on Elephind.com hits takes you to the host site, you may prefer the interface or view of one or the other.
3. Elephind.com's default view sorts your hits by relevance. You also can use the Sort By dropdown menu at the top right to sort by date instead, with either newest or oldest matches first. Each hit displays a link with the publication name, date and page number, plus a thumbnail image. Be sure to note the page number so you can find the relevant material once you click through to the hosting site. Most matches also show a section of text with your search terms highlighted; this makes it easy to tell whether the hit is worth investigating further.


4. Don't overlook hits that aren't accompanied by a text snippet. If these match your ancestors' locale and date range, they may be worth a look. In this case, the entry turned out to be my grandparents' wedding announcement.
5. Clicking the link for a match leaves Elephind.com and takes you to the host site—in this example, the Chronicling America collection. Each site will operate a little differently, and not all will deliver you right to the page containing your search terms (which is where noting the page number comes in handy). In general, you'll want to navigate to the correct page, then zoom in to look over the entire page. Keep in mind that early newspapers didn't always organize their content as neatly as today's papers do, so you may find that elusive wedding announcement or obituary among sports scores or war news.
Host sites also vary in they way they let you download or print your finds (at Chronicling America, you can save pages as PDFs or image files). You may want to use a screen-capture app to clip the correct portion of the screen to save or print. Note on your printout the publication name, date and page number.
Give Elephind.com a try and see what secrets old newspapers might hold about your family—fast.
A version of this article appeared in the October/November 2015 issue of Family Tree Magazine.
Related Reads