Sign up for the Family Tree Newsletter Plus, you'll receive our 10 Essential Genealogy Research Forms PDF as a special thank you!
Get Your Free Genealogy Forms
"*" indicates required fields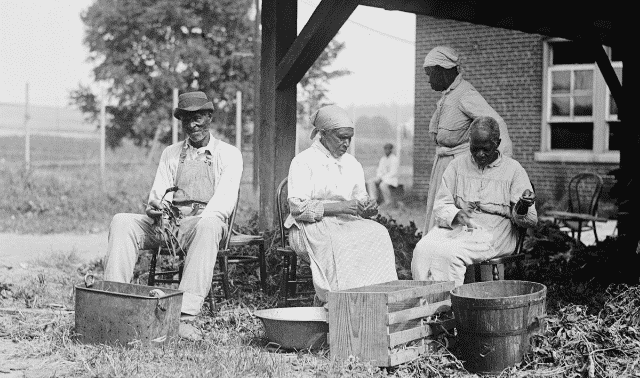 Americans celebrate Juneteenth each June 19 to commemorate the emancipation of slaves in Texas. On June 19, 1865, Union Army Gen. Gordon Granger read aloud General Order No. 3 from a Galveston balcony.
The order begins "The people of Texas are informed that, in accordance with a proclamation from the Executive of the United States, all slaves are free."
Abraham Lincoln had freed slaves in much of the South in 1863 with the Emancipation Proclamation (which exempted border states and Union-held areas of the Confederacy). Some Southerners had fled with their slaves west to Texas. There, the Emancipation Proclamation had little effect and news of the war's end took a month to arrive.
Texas was the first state to establish Juneteenth as a state holiday, in 1980. Today, it's observed beyond Texas with festivals, street fairs, family reunions and other events. Juneteenth became a federal holiday in 2021.
Researching ancestors in slave deeds
Connecting your postwar African-American ancestors to their lives in slavery is a brick wall for many of you. But we're seeing a renaissance of digitization and indexing projects that can help.
1. People Not Property: Slave Deeds of North Carolina
In North Carolina, especially, a slave deeds project is posting old deeds of sale for enslaved people. Courts recorded deeds to document the ownership and transfer of slaves as valuable property. The deeds will eventually become searchable at People Not Property: Slave Deeds of North Carolina.
For now, you can find deeds on several county websites, including:
Runaway slave newspaper advertisements
2. Freedom on the Move
Another project to document enslaved people is Cornell University's Freedom on the Move, which is building a database of newspaper notices seeking escaped slaves.
3. "On the lives of fugitives: Runaway slave advertisement databases"
A blog post by Crystal Eddins, assistant professor at the University of North Carolina—Charlotte, has links to more websites with runaway slave advertisements.
Manumission papers and more African American genealogy records
Manumission papers or deeds or emancipation, which document a former slave's free status, are recorded with local court records. And in many parts of the Antebellum South, free African-Americans had to register with the courthouse.
4. The Library of Virginia
The Library of Virginia is adding these and other records unique to African-American genealogy to its Virginia Untold digital collections.
5. Ancestry
Ancestry.com has gathered its African-American genealogy-related records into a single collection of books, Freedmen's Bank records, local censuses of free African-Americans, and more. Ancestry.com has also recently released U.S. Freedmen's Bureau Records, a collection which includes over 3.5 million searchable records.
6. FamilySearch/Mapping the Freedmen's Bureau
And you need to use the Freedmen's Bureau records at FamilySearch. This website has labor contracts, medical and food ration registers, former slaves' marriage records, and other types of records. Also check out the Mapping the Freedmen's Bureau website for additional records and information. This site links to FamilySearch records as well.