Sign up for the Family Tree Newsletter Plus, you'll receive our 10 Essential Genealogy Research Forms PDF as a special thank you!
Get Your Free Genealogy Forms
"*" indicates required fields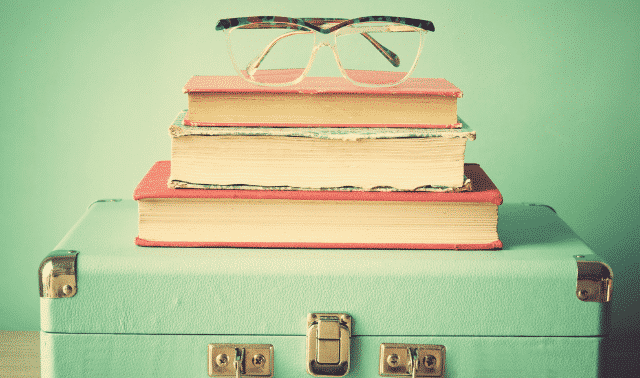 For many people, a dream summer vacation includes white sand beaches, mountain breezes or dazzling cityscapes. But if you're a genealogist, your dream vacation is more likely to entail cemeteries where ancestors rest, libraries and archives full of old books and microfilm, and historic sites that tell stories of how your forebears lived.
A typical travel guide may not include the details of the sites genealogists want to visit—and that's where our guide comes in. We've talked with librarians and directors at five of US genealogists' most-desired destinations to help you make the most of your summer research road trips.
Before you go to any of these destinations, check the organization's website for hours of operation, parking availability and locations, and visitor rules (such as whether food or drinks are allowed, how to get a guest library card, what devices you can bring, how to pay for photocopies, etc.). It's a good idea to call ahead closer to your visit to double-check posted hours, ask if any large groups are scheduled to be at the library (so you can adjust your schedule accordingly) and confirm that records you wish to see are accessible.
Keep in mind that summer months are usually among the busiest times of year for most destinations. Plan ahead and allow extra time to conduct your research. Be sure to take copies of your family tree charts with you. And in case you're sticking close to home, we've got ideas for day trips and staycations that'll still return genealogical rewards. Who knows? Maybe you'll even meet a new relative or discover a new family line. Fasten your seat belt—it's going to be a fun ride.
Fort Wayne, Ind.
The ACPL's Genealogy Center has more than 1.1 million items, plus a bunch of online research databases (many of which you can access from home). All its materials are stored in open stacks, accessible to the library's nearly 90,000 annual visitors.
Most popular collections
"We have a large collection and about 20 percent of it is unique—meaning it's not found anywhere else, not even at the Family History Library," says Curt Witcher, manager of the Genealogy Center. A big part of the collection is more than 55,000 compiled family histories from around the world. Local and county history collections are also available on microfilm and cover 16 states.
Other available records
Library visitors can scroll microfilm of US censuses, state and territorial censuses for 17 states, passenger lists from more than 10 US ports of entry (primarily dating back to the early 1800s), and military service and pension records from the Revolutionary War through the Philippine Insurrection. See the Genealogy Center's brochure for more details on its holdings.
Center computers provide access to genealogy databases on Ancestry.com, HeritageQuest Online, AmericanAncestors.org, and Fold3.com, as well as sites with African-American newspapers and records.
Know before you go
Witcher reports that the Genealogy Center adds about 1,200 items to its collection each month. Even if you visited the library a year ago, something new and relevant to your family could be there today. Witcher recommends organizing your genealogy research prior to your visit so you can focus on materials that will be most helpful to you.
Before you go, scour the free databases online. Make a list of what you can't find online and use the library's catalog to see if the records you seek are available. Search the online library catalog by subject or location.
Microfilmed and microfiche records are in a separate online Microtext Catalog you can search by state, county, country or record type. This catalog also shows which National Archives microfilms are available at the center.
No food or drink—not even water—is allowed inside the center (although there's a snack shop downstairs in the main library) but you can bring almost any technological device you want: iPad, laptop, digital camera, digital scanner or portable copier.
Getting there
Once you arrive in Fort Wayne, driving to the library is your best bet. Parking prices are reasonable on the street. Two hotels and a bed-and-breakfast are an easy walk from the ACPL.
Nearby must-see sites
If you have Catholic ancestors, you might be interested in the Cathedral Museum's religious artifacts dating back to the mid-13th century. It's inside the Cathedral of the Immaculate Conception, established in 1857. The Fort Wayne-South Bend Diocesan Archives also is in Fort Wayne, but the ACPL Genealogy Center has the diocese's microfilmed parish records.
Arlington, Va.
Founded to bury Civil War dead, this historic and moving place of rest marks its 150th anniversary in 2014. More than 3 million visit each year, seeking to honor the veterans and their families interred here. When you arrive, stop by the Welcome Center at the entrance to grab a map, see exhibits, stop by the bookstore and get help locating graves.
Most popular gravesites
This cemetery, opened in May 1864, is home to gravesites of several presidents, first ladies, military generals, scientists, astronauts and politicians, including President John F. Kennedy and Jackie Kennedy Onassis, Supreme Court justices William Rehnquist and Thurgood Marshall, and musician Glenn Miller, who led a military band. Visitors also can see the Tomb of the Unknown Solider and the changing of the guard ceremony.
Know before you go
To locate a gravesite at Arlington National Cemetery, use the ANC Explorer app in your web browser; on an iOS, Android or BlackBerry mobile device; or on kiosks at the cemetery. You can search by name and dates of birth and/or death (choose Using Known Information in the app) or by the location of the grave. Only bottled water is allowed on the grounds.
Getting there
Park in an on-site garage for a fee, or you can use Metrorail (the local train system) or Metrobus service. Vehicle access is generally not allowed; a fee-based tour service provides transportation throughout the cemetery. Visitors to a loved one's grave can request a temporary vehicle pass.
Nearby must-see sites
Arlington National Cemetery is just across the Potomac River from Washington, DC, so while you're there, stop at the National Archives and Records Administration (NARA) to research the genealogical records of the federal government. Archives I in Washington, DC, has District of Columbia records plus military service and pension records (1789–1917), Native American records, passenger lists and census records. Among exhibits at the National Archives Museum are the Constitution, Bill of Rights and Declaration of Independence.
New York City
If your ancestors came through Ellis Island, this national historic site is a must-visit destination. You can visit the American Family Immigration History Center (AFIHC) to research passenger records and tour the Great Hall, the registry room, the Peopling of America exhibit and the Wall of Honor.
Most popular collections
You can access records of more than 25 million passengers and crew members from home, or on computers at Ellis Island's AFIHC. Records cover immigrants who entered the port of New York from 1892, when Ellis Island opened, to 1924, when laws dramatically slowed immigration. In the past, if you found an ancestor's record at the history center, you could print it to take it home. Since Hurricane Sandy, documents can't be printed at the center, but visitors can have records mailed to their homes within the United States for a fee (which is generally cheaper than ordering the documents online).
Know before you go
To help with your passenger records search, AFIHC director Catherine Daly recommends bringing information such as spellings of your immigrant ancestors' names in the old country, approximate years of birth and immigration, and intended destination in America. If you've used the Ellis Island website from home, don't forget to bring your username and password.
Getting there
You'll need to take a ferry from Battery Park in New York City or from Liberty State Park in New Jersey. Ferries stop at both Ellis Island and Liberty Island. Adult ticket prices vary, depending whether you want to go up into the Statue of Liberty's crown or onto the pedestal. Reserve your tickets in advance online. Mindi Rambo, public affairs specialist for the National Park Services, says tickets for the Statue of Liberty crown can sell out three months in advance, so reserve early.
Additionally, consider if you want a timed or flex ticket for the ferry. Timed ticket holders get priority boarding. During the peak summer season, Rambo recommends arriving at least 30 minutes prior to the ferry departure time if you have a timed ticket and 90 minutes ahead of time if you have a flex ticket.
Nearby must-see sites
Castle Clinton National Monument, once known as Castle Garden, is at the south end of Battery Park. Castle Garden was an immigration processing station from 1855 to 1890, prior to Ellis Island's opening. It's worth a stop before or after your ferry ride.
The National Archives' regional facility in New York is located in Lower Manhattan, near Battery Park. Use the research room here to find New York and New Jersey federal records, US censuses, naturalizations, passenger arrival lists, some military records (Civil War, World War I and World War II) and several online subscription databases.
Salt Lake City
Run by the Church of Jesus Christ of Latter-day Saints, the FHL serves up billions of genealogy records from around the world to about 2,000 visitors each day.
Most popular collections
The library's family history books collection, US county history books and microfilmed international records are among the most popular with genealogists, says Diane Loosle, director of the FHL and its branch Family History Centers.
Other available records
Loosle says visitors may be surprised to know the FHL has an extensive map collection, which is less frequently used than many other records. Of course, the FHL houses microfilm copies of many vital records, federal and state censuses, church records, military records, newspapers and more.
Know before you go
Search the library's online records to access transcriptions or digital images of records before you go, so you can focus on records that aren't online. If only a transcription is online, make a note to look for the original record at the FHL. Also search the FamilySearch Catalog for books and microfilm related to the people you're researching and the places they lived. Check the library's class schedule before you go, too.
Loosle says about 1 million of the FHL's 2.4 million microfilm rolls are kept off-site at the FHL's Granite Mountain Vault. If the catalog entry for a film you want says "VAULT" above the film number, you'll need to request to have it sent to the FHL for viewing. There's no fee for viewing films at the FHL.
The FHL staff includes multilingual genealogists who may be able to help you read a foreign-language record. Take the document to a help desk for assistance. You can use the library's high-tech book scanners, photo scanners and microfilm scanners for free.
Getting there
Loosle recommends staying at a hotel along Salt Lake City's TRAX light rail route for easy commuting to the library. Several hotels are within walking distance to the FHL and some even offer special rates for genealogists.
Nearby must-sees
The Utah State Archives, a great source for records documenting Utah ancestors, is within a few blocks of the FHL. In addition, Loosle suggests using the great collection of newspapers at the University of Utah's Marriott Library (they're being digitized at digitalnewspapers.org). If you have Utah kin, the Salt Lake City Public Library may be worth a stop as well.
Boston
This library's collection, which touches on the entire country but focuses on New England states, New York and Eastern Canada, attracts an average of 10,000 visitors each year. The library has more than 200,000 titles and millions of items.
Most popular collections
Jean Maguire, NEHGS library director, says the library's most popular items for genealogists are the published family histories, microfilmed records from New England and Eastern Canada (including Quebec, New Brunswick, Nova Scotia and Prince Edward Island), and the manuscript collection (unpublished genealogies, diaries, family Bibles, church records, cemetery transcriptions and more). "I think the genealogies and manuscript collections are extremely popular because they're not available anywhere else," Maguire says.
At the library, you also can access NEHGS' members-only online databases, as well as search HeritageQuest Online and subscription sites Ancestry.com, Fold3.com, Findmypast. In addition, you can access several online newspaper databases. Those include one for the Boston Globe dating back to 1872 and Early American Newspapers, which contains the Boston Gazette, New York Evening Post and others papers from 1690 to 1876.
Other available records
The library's local history collection includes histories, vital records, cemetery records, newspaper abstracts, a college alumni database, atlases, probate court indexes and deed indexes. Many periodicals cited in the Periodical Source Index (PERSI) are also at the NEHGS. Plus, you can access US federal and state census records, indexed naturalization petitions, Boston passenger lists index (1848–1891), city directories for Boston and most towns in Massachusetts (1789–1981) and microfilmed newspapers such as the Boston Pilot and The New York Times. Some Canadian census records and parish registers are available, as well as various records for England, Scotland and Ireland.
Maguire says the library adds to its collection every day, so there could be something new even if you've been there before. For example, a recent acquisition included microfilmed Portuguese/Azorean Catholic parish registers and civil records dating back to the 16th century.
Know before you go
Consult the library's online guide and visitor's information for details on collections and databases, fee-based assistance from staff genealogists, library hours and directions.
Access to the library is free for NEHGS members; non-members can purchase a day pass. Maguire says spring through fall is the peak season for researchers to visit. Arrive in the morning to avoid busier afternoon hours.
Maguire also advises using the online library catalog before you go to identify resources you want to use. "Do a subject search for the place where your ancestors lived, and then do a subject search for the family surname," she says. Also consult the NEHGS' free online databases (guest registration required).
If you plan to access a specific item in the NEHGS manuscript collection, call prior to your visit so library staff can have it sent from off-site storage if necessary. For a one-on-one consultation with a staff genealogist, schedule at least two weeks in advance.
Getting there
Using public transit (the subway or commuter rail) or staying at a nearby hotel within walking distance is your best bet. Use the Massachusetts Bay Transportation Authority's Trip Planner to help navigate public transportation. Although parking is available in nearby garages, Maguire says they can be expensive and parking is hard to find on the street.
Nearby must-sees
The Boston Public Library (BPL) is only a block from the NEHGS library. "It has a terrific collection of newspapers, and also has a large book collection, rare books and a map room," Maguire says.
Closer to Home
Even if you don't have the time or funds this summer for cross-country research travel, you can embark on a shorter genealogy road trip and still reap family tree rewards. Potential closer-to-home locales include:
state archives
public, university or historical society library
family cemetery
ancestor's home
ancestor's place of worship
county courthouse
In fact, instead of a long research trip, a genealogy "staycation" might be in order: Spend your annual week off work at local repositories and family sites. Even if your relatives lived far away, you can use the money saved on gas or plane tickets, hotel rooms and meals out to subscribe to the fee-based records sites you've been itching to access. If a site offers a free-trial period, all the better—you can spend several dedicated days scouring the databases for relevant records to advance your search.
Another alternative is to put the saved travel funds toward a professional genealogist's research fee. Jean Maguire, NEHGS' library director, says you can hire the library's genealogists to conduct research and report results by phone if you're not able to make it to the NEHGS library. Archives often keep lists of local researchers you can hire, or you could check the Association for Professional Genealogists member directory or use a service. Always check the researcher's references before you agree to hire him or her, and get the terms of your agreement (such as the fee, time frame for the project, and services to be provided) in writing.
Related Reads