Sign up for the Family Tree Newsletter Plus, you'll receive our 10 Essential Genealogy Research Forms PDF as a special thank you!
Get Your Free Genealogy Forms
"*" indicates required fields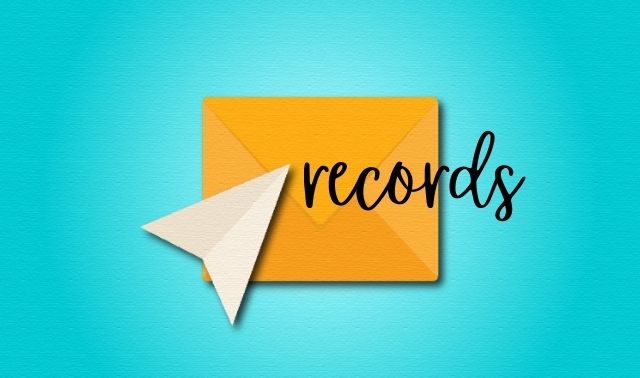 Genealogy websites are making more and more records available online. But you'll still need to go to the source to access certain documents. Write successful request letters with these six tips for ordering records from libraries, archives and courthouses:
1. Search the website and verify you have the right place.
Before you send a request, search the repository's website to verify that it has the materials you need. If you can't find the information, email or call the reference or genealogy desk and ask.
2. Look for specific instructions.
Once you've verified that you're in the right place, look online for specific instructions from the library, archive or courthouse. Follow them exactly, providing relevant, specific information about the ancestor who's the subject of the record. Use the format specified (such as email or a typed letter) and include any fees.
3. Double check spelling and dates.
Double-check the name spellings and dates in your request to eliminate typos (which can make the record impossible to find). Include any nicknames or maiden names the ancestor may appear with.
4. Double check your expectations.
Don't ask a librarian, archivist or county clerk to search several years' worth of records, or to hand you a completed pedigree chart. Keep in mind that these folks have plenty of responsibilities and may have a large backlog of genealogy record requests. If the scope of your request goes beyond the time a person can devote to it, he or she may recommend you hire a private researcher.
5. Wait, then follow-up if necessary.
If you don't receive a response within a couple of months, send a polite follow-up with a copy of your first request for reference.
6. If you don't have any luck, consider alternatives.
For example, as an alternative to requesting a record from a distant library, you may be able to borrow it through interlibrary loan. Ask for assistance at your local library's reference or genealogy desk.
Sample Record Request Letters
Use these sample letters to model your own records request. Remember to check for specific instructions from the records repository first!
General Records Request
To Whom It May Concern:

I would like to order a copy of the marriage document for my grandparents, Michael John Mullinger and Jean Louise "Lou" Miller, who were married in Cincinnati, Hamilton County, Ohio, on Oct. 30, 1918. Michael was 23 at the time and Jean was 20.

Please also look under Mallinger, a common misspelling for Michael's surname.

As directed on your website, I have enclosed a check for the amount of $23.

Please mail the document to me at my mailing address, 123 Main St., Anywhere, USA, 12345. If you have any questions, you may contact me at (123) 456-7890 or via email at jrdoe@hotmail.com.

Thank you very much for your assistance in this matter.

Sincerely,

[your name]
[address]
[phone number]
[email address]
Courthouse Record Request
To Whom It May Concern:

I am looking for the will of William Shough, who died in your county in 1878. Could you please check your index for this (as well as under the spelling Show), and let me know if you have a will recorded for him and what the cost would be to obtain a copy of the full record?

Thank you for your assistance. I am enclosing a self-addressed, stamped envelope for your reply.

Sincerely,

[your name]
[address]
[phone number]
[email address]
Foreign Archive Requests
[date]
[name of institution]
[street address of institution]
[city, state, postal code and country]

To Whom It May Concern:

I am currently researching my family history and am requesting a copy of a [record type: birth, marriage, death] for [full name of person]. The [name of event, e.g. birth, death, or marriage] took place on [date, or approximate date] in [town, village, county of event]. This individual's parents' names were [parents' names, if you know them].

Please inform me of the cost for obtaining a photocopy of the record and how this payment may be sent to you. I have enclosed a self-addressed envelope for your convenience.

Thank you for your attention to my request.

Sincerely,

[your name]
[address]
[phone number]
[email address]
Last updated, June 2023
Related Reads