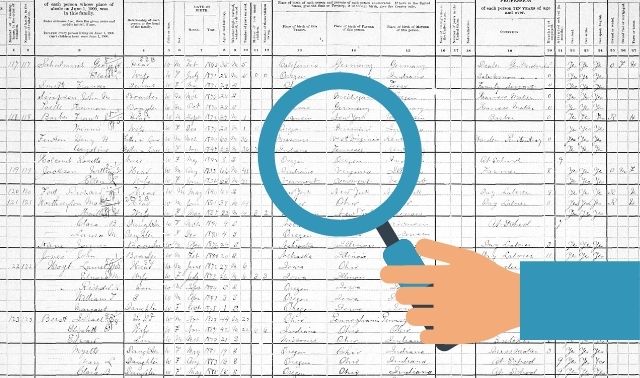 I recently confirmed that my great-great-grandfather's sister as Mary Theresa Seeger did in fact marry a Herman Henry Kolbeck in Germany and move to the United States, settling just across the Ohio River from her brother.
Here are a few of the clues the 1900 census provided about Mary and her family:
Herman H. (for Henry, he also went by his first or middle name) was born in September 1849, so he was 50 on the census day, June 1. Mary was born in February 1849; she'd turned 51.
They had been married 27 years; giving them a marriage date in 1873.
Both Mary and Herman immigrated in 1873, the same year they married. Herman was naturalized.
The last name here includes an h, a variant to be aware of when searching records.
The T, for Theresa, helps me to identify my relative, because she went by Mary or Theresa or both.
Mary had given birth to children; five were still living (a number reduced to three by 1910)/ I've accounted for only seven of them, so I need to find the others.
I didn't have room to show the entire census, but it also revealed that the family lived at 109 11th Street (the address is written along the sides of the pages) and that Herman, a cigar maker (also the occupation of my great-great-grandfather, although as far as I can tell, they didn't work together) had been unemployed for six months of the previous year.
Both Mary and Herman were born in Germany, as were their parents; the children still in the household were all born in Kentucky. Both could read and write.
For starters, now I have an alternate name to search with, naturalization records to find, two children to track down, and an address to identify the family in city directories. (I already have the couple's 1873 passenger list and marriage record from Germany, or I'd add those to the list.)
You miss out on all these clues when you can't find ancestors in the census, whether it's because their name was misspelled or misindexed, you can't pick them out among many same-named folks in your search results, they didn't live where you thought they did, you're using early censuses that name only heads of households, or the records you need are missing.