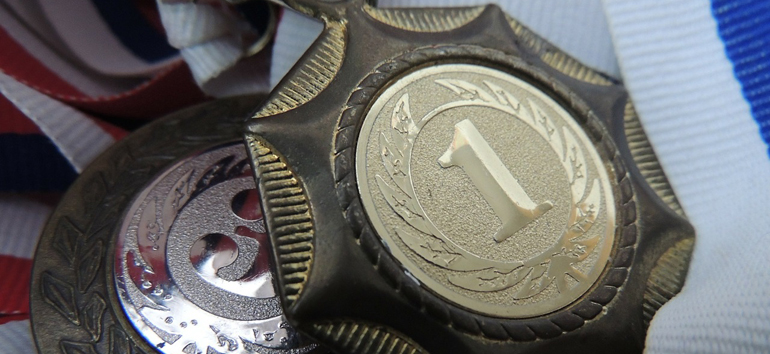 Athletes from around the world will compete in the Winter Olympics in Pyeongchang, South Korea, over the next few weeks. While you root for Team USA, go for the genealogy gold yourself with these four steps to earning the top prize in your family history research.
Learn about your event
Like an Olympian, you have to train for the specific event you want to compete in. So what sport and event are you preparing for—what are your genealogy goals? Do you want to complete a short sprint (say, finding all census records for your grandmother) or attempt a marathon (e.g., taking your family tree back to your great-great-grandparents)? Choosing specific, achievable goals will help shape your research, giving you concrete benchmarks to measure yourself against.
Find the right coach
An athlete is only as good as her coach! Look for the best genealogy resources to show you the ropes and help get you where you want to be. We've got some great resources here at Family Tree Magazine, including a great archive of how-to articles, a monthly podcast, detailed genealogy books, interactive online courses and helpful webinars. Other great resources, such as the FamilySearch Wiki, can also point you in the right direction. If you're really stuck, consider hiring a professional genealogist to help you solve a specific problem.
Train hard
Want to be successful? You're gonna have to put in the work. Any athlete will tell you the difference between winning and losing lies in the weight room. You'll do the bulk of your work before the main event, so do your due diligence and get genealogically fit. Instead of bicep curls and sit-ups, work these genealogy best practices into your research routine:
Work backwards in time, beginning with you and your parents. While it can be tempting to jump immediately into a centuries-old family mystery, doing so can lead you up the wrong branches of your family tree. Begin with recent ancestors and methodically move backwards in time, confirming relationships and identities using records as you go.
Log your progress so you can chart your growth.
Find original sources. When you skimp on your training, you cheat only yourself! Make sure you're finding your own facts and records, instead of just relying on other researchers' work.
Stick the landing
You've done the leg work and are so close to achieving your goal—now all you have to do is execute! Follow the best practices of genealogy research so you don't trip at the finish line. Some important principles to follow:
Make sure your research conclusions are sound. You don't want to get disqualified for making faulty leaps of logic.
Cite your sources so you can easily re-find facts and share your research with others.
Don't get stripped of your medal! Save your data in multiple places and in multiple formats. Hard drive failure is a question of when, not if, and you want to make sure you've backed up your hard-earned data when calamity strikes.
Now step up to the podium and receive your medal. As they play the national anthem (either of your home country or that of your ancestors), take a minute to congratulate yourself for a job well done. But don't get too comfortable—there's always another competition to train for!
For more, check out our family history fitness tips that will help you whip your genealogy into shape.