Sign up for the Family Tree Newsletter Plus, you'll receive our 10 Essential Genealogy Research Forms PDF as a special thank you!
Get Your Free Genealogy Forms
"*" indicates required fields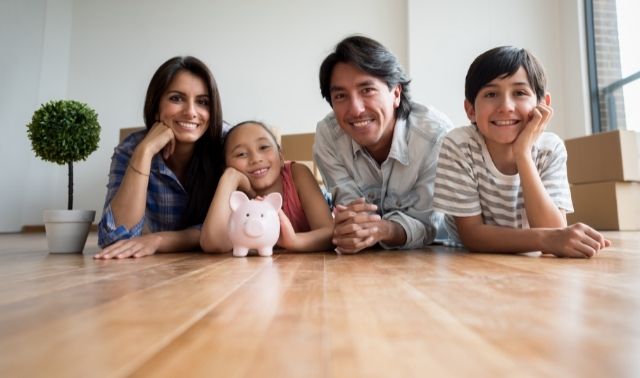 Each year, my family gets a little closer to having some consistency in our haphazardly planned family reunions. One of the biggest challenges—you know, after carefully aligning everyone's schedules with the precision of a planetary orbit and praying that nobody changes jobs and screws up everything—is keeping our reunion cost-efficient. I don't want to come right out and say we're cheap, but—well, we're cheap. Thankfully, we're learning that cutting reunion costs doesn't have to mean stomaching potluck dinners from Styrofoam vats or sleeping four wide on a hotel floor. You can save money without feeling like an impoverished band of gypsies, and you can have fun without having to take out a second mortgage on the house.
"Oftentimes, people equate money with fun," says Ginita Wall, an author, consultant and adviser for the GE Center for Financial Learning and the Women's Institute for Financial Education. Luckily, it's not a fair equation.
Family reunions can be big business, which gives hope to those of us who are scraping up our spare change to cover hotel bills. "Due to the increasing frequency and size of these gatherings, entire industries have sprouted up to provide special products and services that cater to reunion organizers and their families," says Craig Richards, former publisher of FamilyReunion.com (no longer active).
As you trim expenses for your next family shindig, keep the big picture in mind, too. "Whether your reunion is centered around a potluck picnic in a neighborhood park or a weekend cruise, try to keep your focus on your family and less on activities that, while entertaining, may only serve to distract you from your memorable event," Richards says. "Such a focus will not only ensure a memorable gathering, but will also significantly reduce expenses, making your reunion even more affordable for everyone."
How to Save Money on the Event
1. Start early.
"Plan reunions at least a year in advance," says Edith Wagner, editor of Reunions Magazine in Milwaukee. "This will give everyone enough time to ask for vacation leave and save the money necessary to attend. And it gives the planners time to carefully choose a site and negotiate discounts and special amenities."
2. Set your budget; don't let it set you.
Determine how much everyone can spend far in advance, and stay within those parameters. "The reunion should not cost more than any individual can afford," Wagner says. "Make your best educated guess, and don't underestimate, or you'll find yourself hogged down with reunion hills and no way to pay them. Work cooperatively; gather and assemble the reunion budget puzzle together."
3. Take advantage of the off-season.
If you don't mind visiting hot-weather venues in the summer (Arizona, Hawaii and Florida) and cold ones in the winter (Colorado, Minnesota and Oregon), you can find some real bargains. Nearly every industry experiences a slow season; theme parks, for example, are begging for visitors in their "down" months, January and February. Most resorts reduce their rates and offer special incentives during the off-season. "Resort hotels cut their prices by 50 percent or more during the off-season, and there are fewer crowds to battle, as well," Wall says.
4. Keep it short.
Tightening the length of reunion stay can result in significant cost savings. "By the fifth day, you've all fallen into your family roles, and you're scratching each other's eyes out, anyway," Wagner says.
5. Avoid popular travel holidays.
Avoid planning reunions around popular travel holidays and three-day weekends. Pick a not-so-popular three-day weekend, such as Presidents Day, or plan your reunion in the middle of the week or in sync with a grandparent's birthday, Wagner suggests. The Fourth of July is the height of reunion season, she explains, and it's right smack in the middle of the busiest season for travel and lodging. "Take the kids out of school for a few days in February, and you'll find much better deals," Wagner says.
6. Pool your planning talents.
"Use the resources of everyone involved, and have them donate their own specialty creations or unique talents," advises Linda Johnson Hoffman, author of The Reunion Planner: The Step-by-Step Guide Designed to Make Your Reunion a Social and Financial Success (Goodman Lauren). "And ask family members to volunteer by donating handmade prizes for awards, souvenirs and door prizes."
7. Save on the little things.
The small stuff adds up quickly. "Avoid postage as much as possible," Hoffman says. "Contact people through email. It's simpler and cheaper."
8. Generate some startup funds.
"Offer financial incentives to attendees who pay for early registration to cover any initial costs or deposits," Hoffman says.
9. Don't overlook the obvious.
Take advantage of tried-and-true travel resources. "The AAA guidebooks are really helpful in figuring out where the best deals are, and you can compare prices easily with the info provided in the books," Wall says.
10. Learn to negotiate.
"Negotiating is not part of our culture and does not come easily for many of us," says Wagner. "We tend to accept a price and pay, or go elsewhere. But if you don't negotiate, you could pay a stiff price with few, if any, extras." One way to bargain with vendors, especially hotels, is to demonstrate the financial impact (rooms, food, beverages, meeting space and shopping patterns) of previous reunions. You can use your reunion's financial history as leverage to get a good deal.
11. Harness the powers of the Type As.
Every family has them: those gung-ho, ultra-organized Type As who love to take charge. "Families are full of martyrs, so if you have them, you might as well use them," Wagner says. They're the family members who will probably excel at finding and securing the best deals and staying on task.
12. Get everybody to pitch in.
"Most attendees would love to chip in rather than be a passive guest at their own reunion," Richards says. "Pass around a simple 'needs' checklist via e-mail and have each family put their names next to an item they'll contribute (disposable plates and cutlery, side dishes, snacks)." Wagner adds, "Assess the skills of your family, and give everybody a rale that might help save costs — for example, if someone in the family has a knack for photography, hand them the camera instead of hiring a professional photographer."
13. Tap into the local hospitality.
Hoffman says the first organization to contact in your reunion destination city is the convention and visitors bureau. "People arc used to planning everything blindly in a different city, and there's so much a convention and visitors bureau can help them with," says Thetyka Robinson-Husser of the Charleston, SC, Convention and Visitors Bureau. "We send reunion planners information packs that include a Destination Planning Guide, which has hotel information, maps, sites, attractions, restaurants, flight schedules and calendar of events" — including information about economically priced venues.
14. Lend a helping hand.
Not every family can afford to cover their own travel and accommodations, so Hoffman suggests starting a donation account for family members who might not be able to afford the reunion. "A few extra dollars added onto one family member's reservation fee can go toward another family that needs financial assistance to attend," Hoffman says. "Have a family committee decide which families have the greatest need. In return, suggest that the financial assistance be paid back with some handmade artifacts that could be awarded as prizes at the reunion, or have that family take on the responsibility of some reunion task (such as preparing the family tree, organizing the cookbook or planning activities for the reunion)."
15. Flash your discount cards.
Find every opportunity to use any discounts you get for memberships in certain organizations, such as AAA or AARP. AAA offers special values with more than 60,000 vendors, including hotels, airlines, restaurants, rental car companies, theaters, theme parks and shopping malls.
16. Think small(er) when it comes to cruises.
Maybe your clan can't afford a weeklong cruise; try downsizing to a three-day cruise in the middle of the week, or just a dinner cruise. (It's still a big boat; you just won't get sick of the ocean in an hour.) "You can get a discount for groups," Wall says. "One advantage of finding an affordable cruise is it takes care of your entertainment, food and travel — the whole package."
How to Save Money on Travel
17. Drive.
"Attendees of family reunions drive more than they fly, and for good reasons, two of which are savings and autonomy," Wagner says. And if several families will be driving from a particular region, consider renting a bus. "The bus driver is usually part of the package — and it's a good deal," Wagner says. "If you have a large group, you can really save. We're talking $25 or $30 round trip, per individual — that's it! You can't beat that kind of price, even if you drive your own car."
18. Drive a bargain.
"Avis and some other rental car companies move cars from place to place to meet seasonal demand," Wall says. "To accomplish that, they offer combination rentals and one-way plane tickets at a discount price."
19. If you do fly, don't underestimate your group advantage.
"Airlines have traditionally had difficulty providing discounted fares for reunions because the passengers are not technically traveling as a group to and from a common destination," Richards says. "But with the growth of the reunion industry, some airlines are beginning to investigate group plans."
20. Be flexible.
"Booking early and staying over a Saturday night are still the best ways to save money on flights," Wall says. "Plus you can save as much as $200 on a flight by being flexible about your arrival times, connections, etc."
21. Know when to buy.
"If you buy airline tickets during the week, the prices are lower," Wall says. "Airlines test their higher fares on the weekend." Utilize sites like Kayak.com or Google Flights to get email alerts when airline ticket prices for you trip rise and fall.
22. Take to the rails.
"A great way to travel is by rail on a family plan," Wall says. "The first adult pays full price, the second pays half price, and kids can travel free."
23. Be willing to take risks.
"Booking nonrefundable flights is a little dangerous, but it certainly saves you money," Wall says.
How to Save Money on Lodging
24. Stay local.
"Chances are your community offers free or inexpensive ways to entertain your family, such as outdoor concerts, theaters and summer festivals," Wall says. The home-court advantage also means some family members can help make the arrangements, create a do-it-themselves airport shuttle for incoming attendees and host some get-togethers in their homes.
25. Think central.
To accommodate attendees from both coasts, pick a central location that makes the traveling distance relatively equal for most families. "And if family members are spread all over the country, select an affordable retreat to enable attendees to focus their financial resources on travel," Hoffman says. Wagner knows a coast-to-coast family that used to meet in the center of the country, but eventually changed the meeting place after the younger generation on the East Coast had kids, which made it more difficult for them to travel. "So now everybody from the West Coast goes to the East Coast, and the East Coast folks pay their hotel bills," Wagner explains. "It's a pretty tidy solution."
26. Plan for modest attendance.
"Don't assume that everyone will come. One big mistake that first-time reunion planners make is they block too many rooms," Wagner says, "It's better to underestimate because it's a happier scenario for vendors to upsize than to downsize."
27. Get three quotes from the same hotel.
Don't assume that the first quote you get is the lowest. "Check with your hotel three times for reservation prices," Wall advises. "When yon make the reservation, check the hotel website, and then dial the hotel directly. It's likely you'll find that one place will yield a lower price than the other. Just before you travel, call the hotel again to see if they quote an even lower price. By making those three calls, you can save up to $50 a night."
28. Rent a house or condominium.
For reunions that last longer than three days, you'll save on lodging by getting several houses or condos together as a large group. Plus, each family will have room to spread out and will get the perks of a full kitchen, which allows them to save on meal costs by buying their own food from a grocery. Families can take turns playing host each night.
29. Get a discount for your little people.
Many hotels have a kids-stay-free policy. The number of little ones can add up quickly, so select a hotel that lets them stay for free.
30. Ask and ye shall receive.
The real inside deals may require some digging around on your part, "if you don't ask, complimentary items may not be offered," Wagner says. "You may find out about volume discounts or other specials that are not advertised or otherwise available unless you ask," Hoffman adds. Plus, Wall says, a full-service hotel might give a discount on rooms if you're also using its facility for meeting rooms and meals.
31. Go back to nature.
Not everyone likes sleeping under the stars. But modern-day camping doesn't mean you have to carry all your worldly possessions on your back or hang your food from a tree. State and national parks, especially in the off-season, are major cost cutters, and the entertainment factor is built in if your clan enjoys the outdoors. You can save a lot of money going the rustic route, but you can also find good deals with modernized cabins, complete with all the technological wonders you can't stand to be without: TV, WiFi, washer and dryer, dishwasher and so on.
32. Look in unusual places.
"Take a rip from savvy business travelers and consider an extended-stay hotel," says public-relations manager Stephanie Hoefken, whose hospitality clients include Candlewood Suites, extended-stay facilities that can be rented for as little as $55 a night. "Extended-stay hotels are a wonderful alternative to more expensive traditional hotels, and they cater to the special needs of long-term travelers."
33. Get out of town.
Hotels and motels outside a city's limits are typically less expensive than those that are closer to the downtown area.
Other ideas for saving money on lodging:
State parks often have guesthouses or large cabins they rent inexpensively. But these book up early, so plan ahead.
Plan to convene at a local park in a picnic shelter near softball fields and grills. Call as far ahead as possible to reserve.
Stay at a ski resort in the summer, when condo rates drop by 50 percent. At Colorado's Keystone Resort, for example, summer brings bicycling, golfing on a Robert Trent Jones Jr. course, swimming and weekend food and music festivals.
In winter, rates drop at northern resorts that cater to golfers. And these resorts may be particularly open to negotiating group rates.
In Florida, resorts along the Gulf Coast and the Atlantic, especially the small, locally owned ones, drop their rates in summer and fall.
Check out small, ma-and-pa lake resorts in Minnesota, Wisconsin and the Upper Peninsula of Michigan. At many such gems, a week at a housekeeping cabin for four with the basics—beach, playground, fishing boat—is still quite affordable.
Plan to hold your reunion during the week, when lodging rates usually are cheapest, or during the slow months of November and April.
Beth Gauper
How to Save Money on Food
34. Take advantage of off-night rates.
"There are slower times of the week for caterers: afternoons and weeknights," says Michael Pecora, a 25-year veteran caterer and consultant in Weston, Fla. "Saturday night is the most requested time slot, so even in slow seasonal months, you should avoid Saturday nights if you're looking for a bargain rate."
35. Skip the frills.
"If your objective is to keep the food costs as cheap as possible, there are many alternatives," Pecora says. "You should first be aware of the main components that drive up the cost of the altering: food, beverages, labor, equipment and location. Other main — but less essential — components include music, entertainment, flowers, decorations and photography." So go the minimalist route with the catering extras. "Use all disposables and don't rent rents or other infrastructure ire ins if you're trying to keep the costs down," Pecora says.
36. Support the local grocer.
"Even if you're staying in a city where no one from the family lives, you can still save on food costs," Wall says. "Restaurants and grocery stores with deli counters may be willing to put together buffet services and deliver them to your meeting site — and that's a lot less expensive than having an event be fully catered or going out to eat in restaurants."
37. If you do dine out, carry your discount diner card.
"With a dining card, you can save 20 to 30 percent on a wide range of restaurants," Wall says. And schedule meals around the dinner rush, when the staff can accommodate your group better and when the early-bird special might apply.
38. Look for alternative services.
"You could also use nontraditional caterers," Pecora says. "For example, airline caterers are used to large quantities and the tightest budgets. Caterers at universities are always looking for additional revenue and are least busy on weekends. And caterers that specialize in picnics and barbecues have the lowest prices."
39. Be upfront about your budget.
"The smartest way to get the best value is to be honest with the caterer about your budget right from the start," Pecora says. "Almost all the caterers that I've known, especially off-premises caterers, like to do a good job and satisfy their customers. I would advise picking two or three caterers, give them your firm budget and ask for a proposal. Then pick the one that most closely meets your expectations."
40. Try a last-minute approach.
Sounds crazy, right? But the surest way to get a deal in catering is to wait until the last minute to hook, Pecora says. "The closer to an open date you get, the more willing a caterer is to cut prices in order to stay busy," he says. If your top priority is price, Pecora advises waiting to book your caterer until two weeks before the reunion. "Most caterers would kill to get such short-term booking," he says.
41. Underestimate the headcount.
Just as with hotel reservations, it's better to keep the attendance estimate small. "Caterers are happy to increase counts any time before the event, provided that they have the time to get additional food, labor and equipment needed," Pecora says. "What caterers hate is customers who reduce the count substantially prior to the event. Be sure to read the caterer's guarantee policy carefully."
How to Save Money on Entertainment
42. Get the group rate on all attractions.
"This is where your numbers should really pay off," Wagner says. "Always call ahead and make sure the group rates are available."
43. Plan your reunion around a cultural festival or fair.
Festivals and fairs typically have affordable food, activities for kids and built-in entertainment for adults. And they're often reasonably priced — even cheap. Don't forget the local freebie or low-cost attractions, which may include historical attractions, zoos, museums, casinos and other cultural events.
44. Don't go overboard with the agenda.
Remember: You don't have to plan out every single hour of the day. Downtime is good. "When attendees look back at your reunion, what they'll cherish most is the quality time spent with family members," Richards says. "A reunion crammed with a frenzy of activities leaves little time for visiting and re-establishing those family ties that give us a sense of roots and permanence in this otherwise fast-paced, disposable and transient society."
45. Look for last-minute deals.
"Many major cities have kiosks where you can purchase half-price tickets on the day of a local performance," Wall says. "Call the theaters or local convention and visitors bureau to see if there's a half-price outlet at your destination."
46. Tap the homegrown talent.
"A highlight of my own family reunion is our talent show," Richards says. "Whether they're youngsters or veterans, flute soloists or pianists, tap dancers or magicians — all enjoy an opportunity to perform before a captive, gracious and loving audience."
47. Improvise.
Create your own family quiz game show, Have families submit quirky questions and answers in advance. Or give them the silent treatment: Show a silent film and have some funny family members come up with commentary ahead of time to narrate it.
48. Let the music play.
Have people send in their favorite music and create a playlist for a game night, Hoffman suggests. Hire an inexpensive square-dance leader and learn to do-si-do. Maybe ask Aunt Camille to teach everyone how to dance the watusi, or request that your uncles from Kentucky face off in a banjo duel. In short, be creative with your forms of entertainment. And don't be embarrassed. Don't worry: It's all in the family.
A version of this article appeared in the June 2003 issue of Family Tree Magazine.
Updated: August 2021