Sign up for the Family Tree Newsletter Plus, you'll receive our 10 Essential Genealogy Research Forms PDF as a special thank you!
Get Your Free Genealogy Forms
"*" indicates required fields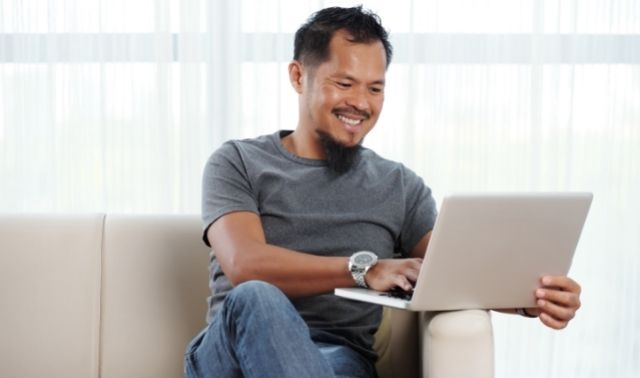 An honest description of genealogy in the Philippines is that while many Filipinos are quite familiar with their family histories, the formal, documented aspect of genealogy has only been recently explored by the general population. Many older, more prominent families have already had their family histories traced, of course. Examples are the Aboitiz family's "Aboitiz: Family & Firm in the Philippines" by National Artist Resil B. Mojares, which came out as early as 1998, and the late Dr. Luciano P.R. Santiago's various journal articles on prominent families in the Philippines like the Tuason-Legarda-Prieto-Valdes family, as well as the patrician house of Lakandula, Matanda, and Soliman. That is why, over the years, very few online resources on Filipino genealogy have been put up. Instead, what is available are family history websites that are specific only to certain families.
Thankfully, more and more genealogists—both amateur and professional—have started building websites over the years. These sites are not just family-specific, they offer tips, terminologies and guides on how to do your own family tree research. Here are the most useful family history sites for Filipino researchers, whether you're just starting your family tree journey or need some inspiration from the family histories already featured.
Note: All websites mentioned in this article are free, unless otherwise noted. They are either purely Filipino sites that discuss families, terminologies, and research tips on Filipino genealogy, or non-genealogy sites that contain data and information on Filipino family history.
With over 120 articles on tips and strategies on tracing one's Filipino family tree along with dozens of genealogical profiles on popular Filipino personalities, The Filipino Genealogy Project site is by far the largest and most extensive website in the Philippines dedicated to Filipino family history. The site also has sections that are a compilation of the top 50 most common surnames per town or city in the country, as well as one that puts together all the various families discussed in every article.
Originally created to provide a video companion for the Filipino Genealogy Project website, it ultimately grew into a genealogy site of its own showcasing various Filipino family trees and step-by-step guides in navigating the complexities of family history research. It is by far the first (and so far the only) Filipino YouTube Channel dedicated entirely to genealogy. It almost has ten thousand subscribers and over one hundred videos and continues to grow everyday.
As the title suggests, this site is dedicated to the families of Carcar, Cebu—one of the country's oldest and most historic towns. Although the site is still up and continues to be visited by many, additional articles will not be added since the site's owner, Peary Aleonar, Jr., passed away a few years ago. Although still limited only to the families of Carcar, Cebu, Carcar Families also offers engaging articles on the town's rich cultural heritage, which include discussions on cuisine, monuments, and house histories. Reader comments provide a rich source of information about branches of the families discussed on the website.
With over seventy entries, the focus of this gem of a website are the prominent and powerful families from various provinces in the Philippines. Articles are written either in biographical or genealogical style (and some are just a few sentences), but what makes this site useful are the long and informative comments by different people sharing what they know about the families discussed, or commenters helping out those who post queries about their own families. The best site available when searching for prominent families from the Philippines.
This is not the full website, but a page in the heritage site for Lipa, Batangas. Nevertheless, it contains a detailed discussion on the leading families of Lipa: the Solis, Aguilera, Olaguivel, Lozada, Katigbak, Luz, Africa, Kalaw, Roxas, and Mayo families. While the focus is on the above-mentioned families, several others that are connected to these are mentioned in the narrative. A good starting site for those with prominent antecedents from Lipa.
Although it only has a few entries so far, the scholarship of this website is superb and all articles are properly referenced. The genealogical profiles come with family trees coupled with good narratives.
This is a digitized, public version of the original reprint of the Claveria surname decree of 1849, which was published by the Philippine National Archives in 1973. A very important book on Philippine genealogy, it lists all the surnames from the decree that commanded all inhabitants in the Philippines to formally adopt a family name—thereby making the country the first in Asia to make surname use official. However, because it is simply a scan of the original, there are many pages that are not very clear, and the surnames are not always properly alphabetized. Still, this is a very significant tool to have when just starting your family history research.
Established in 1996, the Filipinas Heritage Library (FHL) is the other half of Ayala Foundation's Arts and Culture Division. Its mission is to create interest in the visual, aural, and printed story of the Filipino by sharing with the public documentary heritage, with a focus on the formative period of Philippine nationhood (1930-1950s). Due to its very large collection of rare Philippine books, you can find books that are genealogical in nature. It also has a very large collection of old and rare photographs that can be searched easily. The library allows requests for a few pages from a book to be scanned and sent through email, as well as request for higher resolution photographs, for a small fee.
While not technically a genealogy site, the collections here can reveal a lot of genealogical information. You may have to read through quite a lot of publications, but you're guaranteed to find one or two references for your research. There are also links to major publications in the Philippines that may be helpful.
Similar to the Filipinas Heritage Library and the National Library of the Philippines Digital Collection, Google Books has a very extensive collection of digitized books, manuscripts, journals, and other publications that can yield surprising information about your family. Just be patient in trying out all permutations of your ancestors' and relatives' names. Searching even the most ordinary of family names should return one or two references available for perusal (for those that are free to read). At the very least, you can find a snippet or two that should provide further leads to follow.
Genealogy Databases
Of course, there are also the popular genealogy databases online. First up is FamilySearch, which has billions of records from all parts of the world. For now, however, all digital records from the Philippines are not accessible due to the very strict data privacy laws of the country. This means you can search the indexed records for relatives and ancestors for free, but understand the information may still be limited as attached digital records are inaccessible.
Other sites like Ancestry and MyHeritage also have huge databases which are free to search, but further details will require a paid subscription.
Tip: Much of the information on these sites is also found at FamilySearch or Geni, another free site. You can search completed family trees at Geni, just make sure you validate the information. Many of them have no provenance.
Other Websites with Philippine Collections
These sites have extensive collections of Philippine books, magazines, and reports from the Early American period through World War II. They are especially important to those who have ancestors or family members who worked for the government in those times or who fought either as a soldier or a guerilla during WWII. Just like the other libraries mentioned already, these sites require patience and the proper search parameters to get to what you may be looking for:
All the Filipino genealogy websites covered here are the best available online resources for tracing your Filipino genealogy. There are many more of course, but most of them are very family-specific. With more and more people becoming interested in tracing their Filipino roots, these valuable genealogy resources will hopefully continue to grow, improve and reach a wider audience.
Related Reads