Sign up for the Family Tree Newsletter Plus, you'll receive our 10 Essential Genealogy Research Forms PDF as a special thank you!
Get Your Free Genealogy Forms
"*" indicates required fields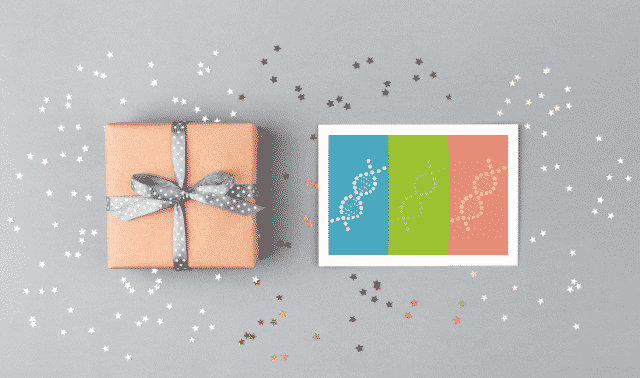 I don't know about you, but I have been hard pressed to get away from the DNA test commercials. They even followed me to Europe, which I have say surprised me when I saw the first commercial in my hotel room! Although, you have to admit, for a lot of us a DNA test is an intriguing gift.
Many American want to know "who they are" or at least "where they came from." These tests do market to the side of our curiosity but finding those relatives and people you did not know about is the best surprise ever in my opinion. So, you want to spread that cheer around? What do you need to know before purchasing that test for a loved one?
Can your relative spit into the collection vial?
Yes, this is am important consideration. Many older people cannot produce enough saliva for a standard spit test. Or, they may be on medication which gives them dry mouth. If this is a concern look for a test which has a cheek swap and not a spit vial.
| Company | Collection Method |
| --- | --- |
| AncestryDNA | Spit |
| 23andMe | Spit |
| Family Tree DNA | Swab |
| MyHeritage | Swab |
| LivingDNA | Swab |
What is your family member interested in finding out?
If your loved one has a specific reason to take the DNA test that could be a factor in where you purchase the kit. AncestryDNA has the largest database, so most people start out there. With those raw results you can then upload to other companies and GEDMatch if they really get bit by the DNA bug.
However, if you think they may want to do a yDNA or mtDNA test down the road you should consider getting a kit from Family Tree DNA. The nice part about Family Tree is they keep your sample on file and the tester will not need to send another sample for those tests if they do an atDNA test there first.
On the other hand, if they want to learn more about their health, 23andMe will give those answers. Users can opt in or out of medical information, and the site does give some other broader heritage information.
MyHeritage is a nice well-rounded site. While the primary test if for atDNA matches and ethnicity the company does give some information on mtDNA and yDNA haplogroups but no matching (like 23andMe). LivingDNA does this too and is in the process of rolling out the atDNA matching.
How much do the different tests cost?
Well, there is no time like a holiday to get a sale. During that time, the prices at all companies are very reasonable and in most cases are the lowest they will get for another year. Yes, that may change, but it is something to think about.
If you want to read more about comparing the various DNA tests I recommend the Autosomal DNA Testing Comparison Chart at ISOGG. It has a lot of information on the table, but it will answer almost every question you could think of. If it doesn't, call or email the company. They have FAQs online too, but having a quick chat with someone can alleviate a lot of concerns.
Happy DNA ancestor hunting!
Related Reads