Sign up for the Family Tree Newsletter Plus, you'll receive our 10 Essential Genealogy Research Forms PDF as a special thank you!
Get Your Free Genealogy Forms
"*" indicates required fields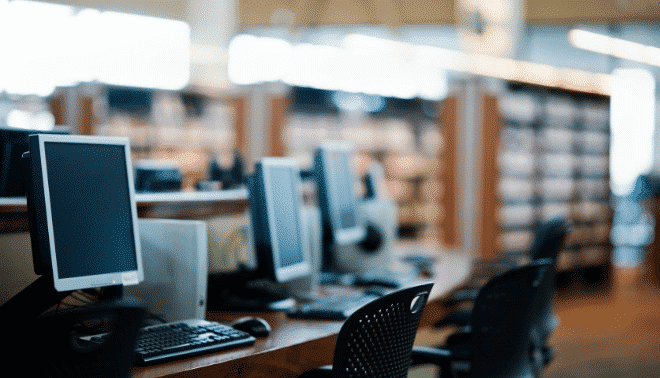 Don't let your hard-earned genealogy research get thrown away when you're gone! If your kids or other family members aren't interested in your research, donating it to a library can be a good way to preserve it so it can assist generations of family historians to come. However, there are a few pointers you should keep in mind when donating. Libraries have limited space and resources, and it's not guaranteed that they'll accept the donation.
Here are a few tips for how to donate your family history papers to a library to maximize your chances of it not getting thrown out. A little planning now will help your hard work stay out of the landfill later!
1. Organize your research before you donate it.
This is a scary step, but it's crucial if you don't want your family to toss everything out. If there's no rhyme or reason how your papers fit together, it'll be difficult (if not impossible) for your heirs or a librarian to make sense of it. Arrange things in labeled folders or binders. Toss out duplicate and unnecessary items. This will prevent you (or whoever is managing your estate) from getting a message like this:
Dear Mrs. Woodbee-Donor,
Thank you for thinking of our library to donate your genealogy research while sorting through your parents' estate. We appreciate what a difficult time this is. Unfortunately, we aren't able to accept your generous gift of all your mother's genealogical files.
We unfortunately don't have space to accommodate eight file drawers, 18 binders, and several large stacks of paper.
I will send you a list of other libraries, archives and societies in the area that might be able to provide a good home for your mother's materials.
Sincerely,
Your Genealogy Librarian
2. Find a suitable library, archive, or historical or genealogical society.
Not every repository can accept every donation. Space is often at a premium. Also, many repositories don't have the staff (or money) to process manuscript collections.
Start with libraries, archives and societies in the area where your ancestors lived. Subject-wise, they'd be the most likely to accept the collection. Talk with the librarian or archivist about what you have and whether they can accept it. If access to the collection is important to you, ask if it will be available and how long processing it might take.
The FamilySearch Family History Library accepts some donations (click for guidelines) as does the Allen County (Ind.) Public Library Genealogy Center (guidelines).
3. Put it in your will.
Once you've found a library or other repository willing to accept your materials, specify these plans in your will or other estate planning documents. If it's spelled out, your loved ones won't be left to guess about it. Consider including a cash donation to defray the cost of processing your donation.
4. Tell your family about your plans to donate your genealogy research.
Tell your family what you intend to be done with your research. It isn't enough to just include it in your will. I've heard of cases in which family threw away research materials before learning of the will's stipulations. Make a list for family members and show them what you mean: "The files labeled Ramsey Family will go to ABC Library. The binders labeled Lewis Family will to go to XYZ Archive." This is especially important if you're bequeathing research to multiple places.
5. Publish something.
If you really want your genealogy work to live on, publish it. It doesn't have to be the definitive work on every line that you've ever touched. Even compiling your notes and some family tree charts is a great start. Offer to donate copies to the libraries and societies where your ancestors lived.
Your publication doesn't have to be a book. Write a blog or post an online tree. Write articles for genealogical or historical societies, explaining how you reached a certain conclusion about your family. This will get the information into the hands of other genealogists, helping your research reach future generations.
Related Reads