Sign up for the Family Tree Newsletter Plus, you'll receive our 10 Essential Genealogy Research Forms PDF as a special thank you!
Get Your Free Genealogy Forms
"*" indicates required fields
The women in this photo are each wearing elaborate, unique hats. In addition to being a fashion statement, these hats can provide clues. Let's take a closer look at the details in this photo (including the hats!) to see what more we can learn.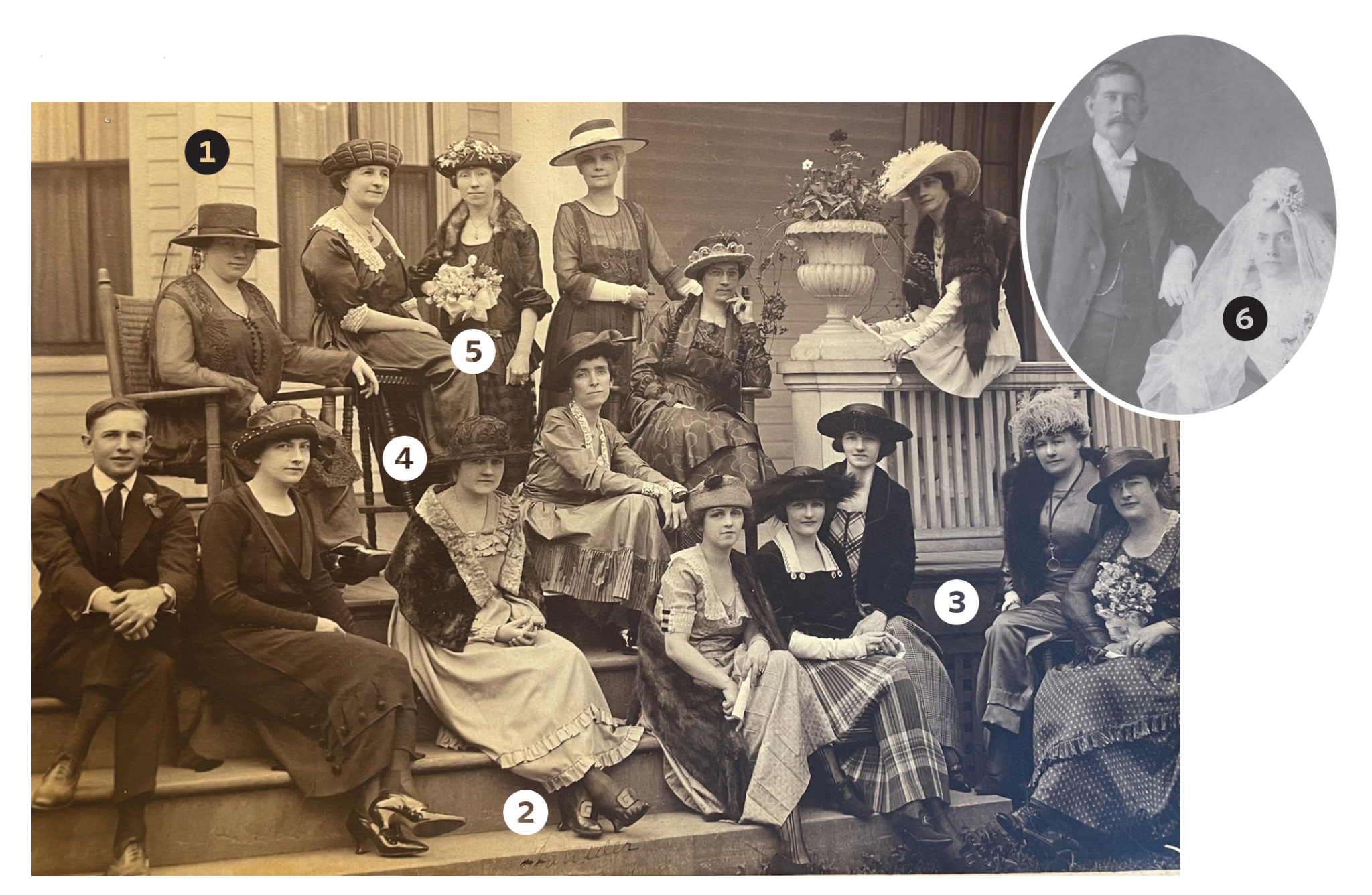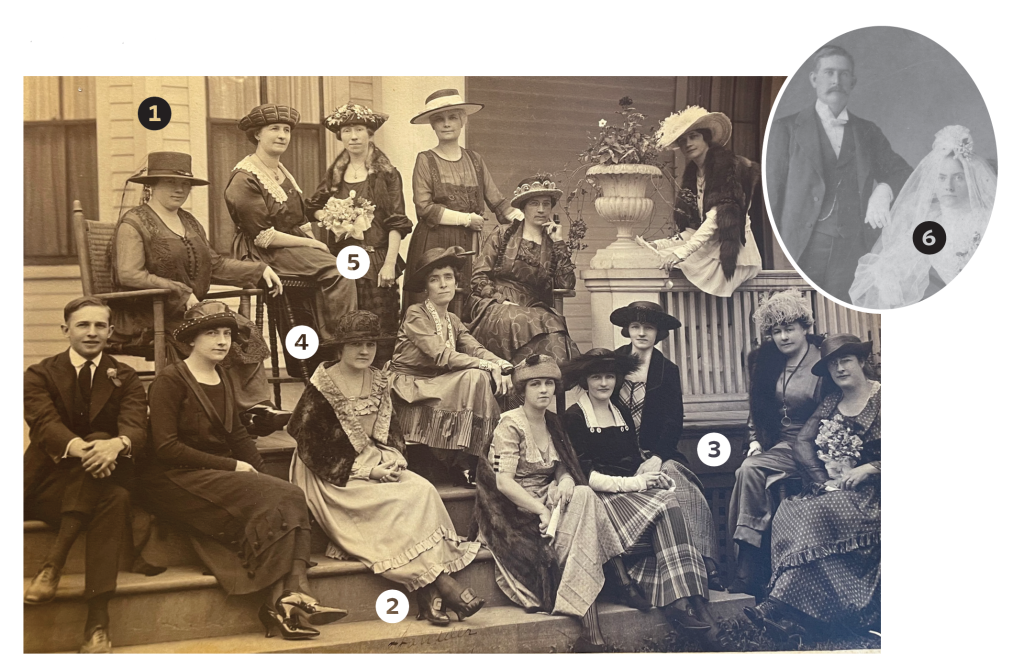 This photo is owned by a collateral descendant of Gazelle Coleman Dew (b. 1879) and her husband, Sidney. That couple lived in Georgia, Missouri and Florida. The who, what, where, when and why of this picture are mysteries.
Gilded Age houses of the late 19th and early 20th centuries often featured wide porches like the one depicted.

At the bottom of the photo (under one woman's foot) is some faint handwriting that could identify a name or place. It's a mystery fit for Wordle fans: The word has approximately eight letters, beginning with two initials followed by the letters a and n/m(?) and ending with –ler.

Look for sets of people in group portraits. At lower right, there's a pair of women who could be mother and daughter, and next to them an apparent set of identical twins. Hunt for family resemblances and study family trees for possible age matches.

Each season brought with it hundreds of new hat styles. The affluent women in this photo are wearing hats popular around 1920. You can find similar styles in historical catalogs from Sears. Gazelle would be 41 in 1920 and her mother, 66; either or both could be in the photo.

Two women hold be-ribboned bouquets, and the only man in the photo has a rose in his lapel. The flowers and gender ratio could signify this is a wedding-related event, such as a bridal shower. (If so, the women might be sisters, cousins or friends.) To find out, look for weddings that took place around the early 1920s.

The reader also has a photo of Gazelle and Sidney on their wedding day in 1899. Compare a group photo to another photo with named subjects. Age and facial features suggest Gazelle could be the woman wearing the wide-brimmed hat with light ribbon at the crown, or the one sitting on the railing with the feathered hat.
Related Reads