Sign up for the Family Tree Newsletter Plus, you'll receive our 10 Essential Genealogy Research Forms PDF as a special thank you!
Get Your Free Genealogy Forms
"*" indicates required fields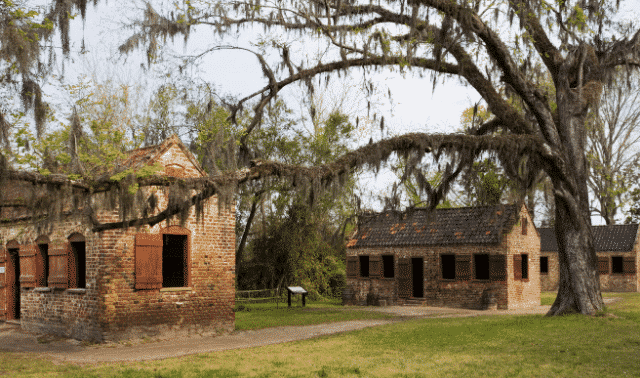 George Dwelle, the third-great-grandfather of my law school friend, sparked my interest in genealogy. My classmate was named after his ancestor, a prominent pastor of Springfield Baptist Church in Augusta, Ga. In Notable Black American Women, 3 volumes, edited by Jessie Carney Smith (Gale, out of print), I stumbled across a biographical sketch of Dwelle's daughter Georgia Rooks Dwelle. I was hooked: I yearned to learn more about this family.
George was born Jan. 26, 1833, in Columbia County, Ga., the son of a slave and a white man. In the 1917 book The History of the American Negro and His Institutions by A.B. Caldwell (reprinted by Kessinger Publications, $64.95), George identified his mother as Mary Thomas and his father as C.J. Cook, a white man from Connecticut. Mary was born about 1818 in Georgia and died between 1900 and 1910 in Augusta. Little is known about her, but it's rumored she was living with a Dwelle family when George was born.
In the 1840 census, I found a Clark Cook living with a white male 20 to 30 years of age—presumably his brother Aaron H. Cook—and no slaves. (Remember, in pre-1850 censuses, only heads of household are listed by name.) According to 1850 mortality schedules, Clark J. Cook was born in Massachusetts, and died in May 1850 at age 47 in Richmond County, Ga. Slave schedules list in his estate (see No. 1, below) a black female, age 30, and a male, age 17, presumably Mary and George. Census informants may have guessed at the slaves' ages, and slaves often didn't know their own birth dates, so age discrepancies are common.
With this information, I contacted the Richmond County courthouse for copies of estate records for C.J. Cook, aka Clark J. Cook. The papers show he migrated to Georgia sometime before participating in the state's 1832 land lottery. When he died, his estate totaled more than $27,000. Its proceeds were divided among Aaron and his other three siblings.
Mary and George were sold at auction to Milo Hatch, Sept. 2, 1851, for $2,300. George brought in $1,500; Mary fetched $800. Hatch is listed in 1860 with four slaves (No. 2, below): two black females, ages 50 and 45; a mulatto male, 25; and a black male, age 12. None match for George and Mary. But the same year, Aaron Cook (No. 3) has two slaves, a black female, age 40, and a mulatto male, age 26. Mary and George might've been hired out to Aaron Cook in June 1860 (that year's census date).
George Henry Dwelle didn't let the stigma of his skin color or former-slave status stop him from becoming a preacher. Two Englishmen in Augusta ran a clandestine school for slaves, where he learned to read and write by age 13. He joined Springfield Baptist Church in 1855 and was baptized the following January.
Dwelle was ordained and licensed to preach in 1874, and three years later, joined Eureka Baptist Church in Albany, Ga. The 85 members lacked a place to worship. In less than four years, Dwelle had purchased land and built a church. In 1885, he became a pastor at the church where he was baptized. He served Springfield Baptist Church until his retirement in 1912.
His daughter Georgia, whose biography spurred my search, followed her father's example to become one of Atlanta's first black woman physicians.