Sign up for the Family Tree Newsletter Plus, you'll receive our 10 Essential Genealogy Research Forms PDF as a special thank you!
Get Your Free Genealogy Forms
"*" indicates required fields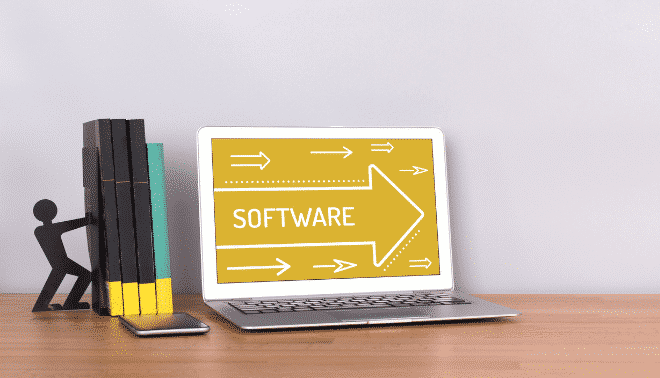 It happens to every family historian eventually, regardless of research experience or computer skill: You reach the point where you don't want to go it alone. You yearn for a partner to accompany you through genealogy's twists and turns—a companion to support you in your research-tracking endeavors and make your pedigree pursuits more fulfilling. In other words, your perfect genealogy software mate.
Trying to find the right program for you is a lot like dating: Your ideal match depends on what qualities are most important to you, and whose interface you find most attractive. It might even take a few flings before you finally find true love. So think of this beginner's guide to genealogy software as a matchmaker of sorts: We'll help you identify what you want from a long-term relationship and pick a program with which you share real chemistry.
What Software Features to Look For
People have certain expectations for a potential mate—traits they can't stand and qualities they can't live without. For software-seeking genealogists, these six characteristics are must-haves.
1. Easy Data Entry
A genealogist's first rule of thumb is to start with yourself and work backward. That's exactly what you'll do when you launch your genealogy software for the first time. You'll begin by completing your individual record—typing in your name, date and place of birth, parents' names, spouse's name, children's names and other genealogically significant details.
The program should let you choose from a list of predefined fact or event types (birth, marriage, occupation, physical description, religion and so on), but you also should have the option to add a fact type that isn't in the program's list. Once you've entered the relevant information about yourself, you can do the same for each family member.
Many programs will let you add photos, sound clips, short home movies and DNA test results. Some have an auto-fill feature that saves you keystrokes by anticipating what word you're entering. As you add individuals to your family tree, the software will keep track of who's related to whom—and how. You should be able to view your data in an individual, family or pedigree view, any of which will let you navigate between generations and edit information. You'll start to see your family tree take shape and get a sense of where the holes in your research lie.
If your family facts don't add up, your software should raise a red flag. Let's say that you enter your great-grandmother's birth date as 1875, and then you enter her marriage date as 1872. The software will alert you to a possible error. In the event you come across conflicting data during your research, most programs will let you add multiple dates and locations for each fact—for example, two birth dates.
2. Good Source Documentation
If you do encounter conflicting data, you'll be glad you took advantage of your program's source-documentation functionality. Most programs will let you cite a source—birth certificate, census record, Aunt Sally—for each fact. Generally, you create a record for each source by selecting the source type and filling in details such as the location, title and author. The next time you want to cite the same source, simply select it from the source list, rather than retyping the information. Many programs even let you attach images of sources.
3. Graphical Charts
Half the fun of tracing your family tree is being able to show off all your hard work. Genealogy software can help you create a variety of attractive charts that you can print and hang on the wall or give as gifts. Common chart styles include the ancestor (or pedigree) chart, which displays all of an individual's ancestors three to five generations back; the descendant chart, which displays an individual's descendants; and the hourglass chart, which shows an individual's ancestors and descendants. You can choose from pre-designed templates, and customize charts by changing the colors and fonts and adding images.
4. Handy Reports
In addition to attractive family tree charts, genealogy software can create text-only reports, such as family group sheets (which summarize basic facts about a couple and their children), ancestor and descendant reports (similar to ancestor and descendant charts, but with more detail), individual timelines and narrative reports (which turn facts into sentences and are used to create family history books).
You can print reports and add them to a research binder for quick reference at home or on a trip to the library. Some programs give you the option of saving a report in Rich Text Format (RTF), so you can view and edit it in any word processing program. You also can save a report as a PDF file or an HTML document for easy emailing or posting on the Web.
5. Slide Shows, Scrapbooks and Other Publishing Options
Most programs let you incorporate images, text, and audio and video files to make multimedia scrapbooks and slide shows. You also can combine reports, charts, photos and text to create your own printable family history books. If you have a website, you can generate HTML reports to post online. Some programs will even walk you through building your own family history site.
6. Simple Research Swapping
Want to share your research with other genealogists? It's easy using the universal family tree file format called GEDCOM (short for Genealogical Data COMmunications). You and your cousins don't need the same software in order to swap data. No matter what software your relatives have at home, they can view your family tree if you send it to them as a GEDCOM file, as opposed to your software's proprietary file format.
Just use your program's "export" function to save all or part of your family tree as a GEDCOM, and email it over. If a cousin sends you a GEDCOM file, you can import it into your family tree, automatically adding her research to yours (or select individuals to add to your file one by one). You also can upload portions of your family tree to online pedigree databases; relatives can then download your data and add it to their own family files.
Questions to Ask Yourself
Even though most programs offer the same basic functionality, each product has strengths and weaknesses. Some create beautiful charts; others excel at citing sources. Think about what features matter most to you, and pick a program that stands out in those respects.
See below for details on popular genealogy programs. We suggest downloading one or two trial versions before committing. How do you choose which program to test-drive and purchase? Keep in mind these key criteria when weighing your options.
What operating system does my machine run?
Your operating system will also be a factor in what programs are available to you, though less so now than in previous years. Windows users historically had more options to choose from than Mac users, but the gap has narrowed considerably. Most of the major programs have versions for both Windows and Mac, and many also have companion apps for tablets or smartphones. Mac users who want to run a Windows-only program could consider running a program like Boot Camp to run Windows software.
Is the price right?
On average, the full versions of genealogy programs cost about $30. But you can find a few freebies, including Family Tree Builder and Legacy Family Tree's Standard Edition.
Luckily, most manufacturers provide free trial or demo versions, so you can try before you buy. If you don't like a program, don't worry about having to retype all of your data when you switch software. Using GEDCOMs, you can transfer your family tree to another program.
You might have heard of another free program, Personal Ancestral File (PAF) from FamilySearch. This software was retired in 2013 and support is no longer available.
Do you like the look and feel?
Some programs are more aesthetically pleasing than others. Although looks might not be a high priority for you, keep in mind that you'll spend a lot of time staring at your computer screen and should like what you see. You can view screen shots on most software manufacturers' websites.
Does it have a steep learning curve?
Programs that are still regularly updated have simple, plug-and-play interfaces. But older software might overwhelm those looking for a more straight-forward interface.
Is it easy to navigate?
You'll want to see the big family picture (that is, several generations all at once) and the individual details. The program you choose should make it easy to do both by providing individual, family and pedigree views. Also look for an index of individuals, which you can sort or search by first name, last name, birth date, birth place and so on.
Does it offer thorough and flexible source documentation?
Typically, you'll be able to select a source type (census record, newspaper, tombstone) and then fill in fields appropriate for that type of source (date, location, title, author). You also should have the ability to enter free-form descriptions of sources not included in the source-type list. Look for a program that lets you assign one source to multiple events (for example, a census record might provide several relatives' occupations or places of birth) and multiple sources to a single event (both a birth certificate and a tombstone might provide a relative's date of birth). Also look for the ability to upload source images.
Does it produce attractive charts and useful reports?
Note that these are two separate things: The family trees and reports you use while researching might not make eye-catching family tree posters, and vice versa. Look at each program's website to make sure its reporting and chart tools suit your needs.
How well does it handle GEDCOMs and other files?
Although GEDCOMs encourage collaboration, keep in mind that GEDCOM transfers aren't always seamless—some family facts may get lost in translation between programs. Millen­nia Corp., the manufacturer of Legacy Family Tree, recommends that you back up your family file before importing someone else's GEDCOM or other file type. In general, it's a good idea to back up your files on a regular basis in case your computer crashes or you encounter another problem.
Some programs import and export family tree files better than others, with relatively little data loss. Look for those that read other programs' proprietary file formats directly.
You should be able to exclude certain information (such as living relatives' names) from a GEDCOM file. Several programs give you the option of privatizing events and notes so they won't be exported when you share your family file with other researchers.
Does it sync with online family trees?
In addition to importing GEDCOM files (and, sometimes, proprietary file types from other software), some desktop programs now offer compatibility with online trees at sites. RootsMagic and Family Tree Maker each sync directly with both FamilySearch and Ancestry.com, meaning changes you make in one tree can automatically be made in the other. Family Tree Builder works the same way with trees on MyHeritage. This opens new avenues for sharing and preserving research, and provides another way of backing up your data.
Some programs also offer record-hinting or in-app searching with major sites: FamilySearch, Ancestry.com, MyHeritage and even GenealogyBank and Find a Grave.
Does it have any special features?
Many programs come with all kinds of bells and whistles, such as research journals, to-do lists, relationship calculators, Soundex coders, place-name verifiers, photo editors, translation tools, geolocation or mapping tools, and (as previously stated) automatic searching of genealogy websites.
Of course, these aren't the only applications with extra tricks up their sleeves. Most manufacturers' websites include feature lists that will give you a good sense of what their programs have to offer. Also look for a "live tour," "guided tour" or "tutorial" to take a peek under the hood—you might discover your perfect match.
Popular Genealogy Software Prices and Free Trials
Available for Windows and Mac
Price: $44.95 (Mac); $34.95 (Windows download) or $39.95 (Windows CD)
Manufacturer: Incline Software
Limited Trial Version: www.ancquest.com/AQBasics.htm
Price: Free
Manufacturer: MyHeritage
Limited Trial Version: n/a (full version is free)
Family Tree Magazine tutorial: Link
Price: $79.95 download
Manufacturer: Software MacKiev Company
Limited Trial Version: None
Family Tree Magazine tips: Link
Price: $59.99 (Mac); $29.99 (Windows)
Manufacturer: Heredis
Limited Trial Version: www.heredis.com/en/download-heredis-2023-for-mac-for-free/
Price: $29.95
Manufacturer: RootsMagic, Inc.
Limited Trial Version: http://rootsmagic.com/Try/RootsMagic/
Family Tree Magazine review: Link
Only for Windows
Price: $29.95
Manufacturer: Thoughtful Creations
Limited Trial Version: www.genbox.com/download.htm
Price: $34.95
Manufacturer: Millennia Corp.
Limited Trial Version: legacyfamilytree.com/DownloadLegacy.asp
Only for Mac
Price: $64.99
Manufacturer: John A. Nairn
Limited Trial Version: www.geditcom.com/GCDown.html
Price: $49.00
Manufacturer: Keith Wilson
Limited Trial Version: ifamilyformac.com/demo/index.php
Price: $69.99
Manufacturer: Synium Software
Limited Trial Version: Available on home page
Price: $99.00
Manufacturer: Leister Productions
Limited Trial Version: www.leisterpro.com/doc/v-13/download.php
A version of this article appeared in the July 2009 issue of Family Tree Magazine. Last updated: September 2022
Related Reads